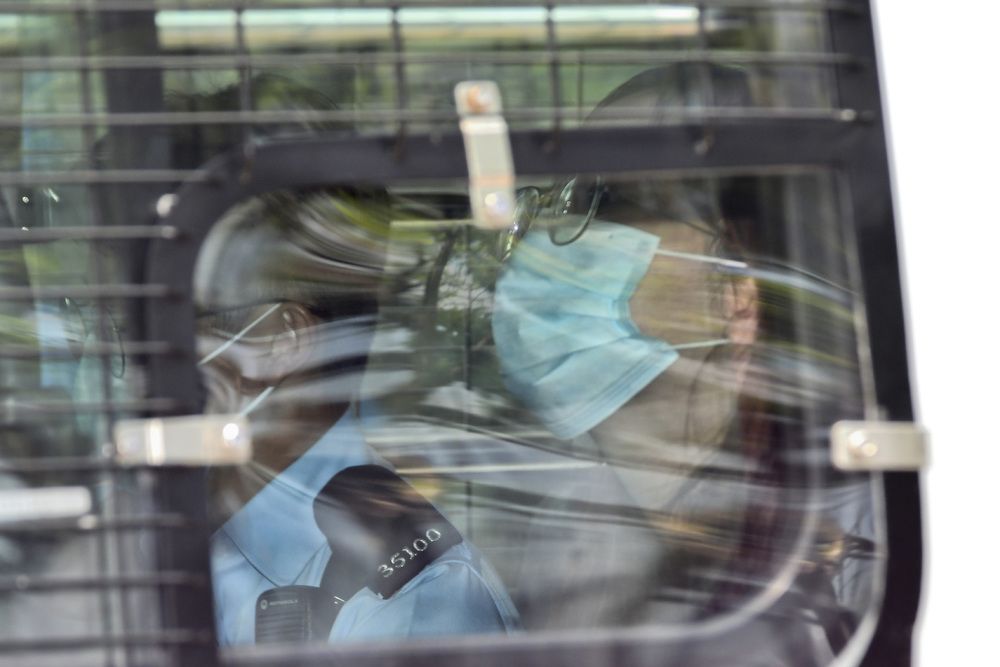 Three unionists granted bail over "seditious" sheep books case
Three officers of the General Union of Hong Kong Speech Therapists were granted bail after they and the chairwoman and vice chairwoman were arrested for publishing "seditious" sheep books.
The trio – secretary Sidney Ng Hau-yee, treasurer Samuel Chan Yuen-sum and committee member Marco Fong Tsz-ho – have to report to the police in late September.

The chairwoman Lorie Lai Man-ling and vice-chairwoman Melody Yeung Yat-yee were still remanded.

Yesterday Lai and Yeung were charged with printing, publishing, distributing, displaying or reproducing seditious publications.

The two applied for bail as well yet the court denied it. The court also adjourned the case to August 30.

The five were arrested on Thursday by the national security police for publishing picture books that allegedly incite children to hate the government.

The three books are entitled Guardians of the Sheep Village, 12 Warriors of the Sheep Village and Scavengers of the Sheep Village.