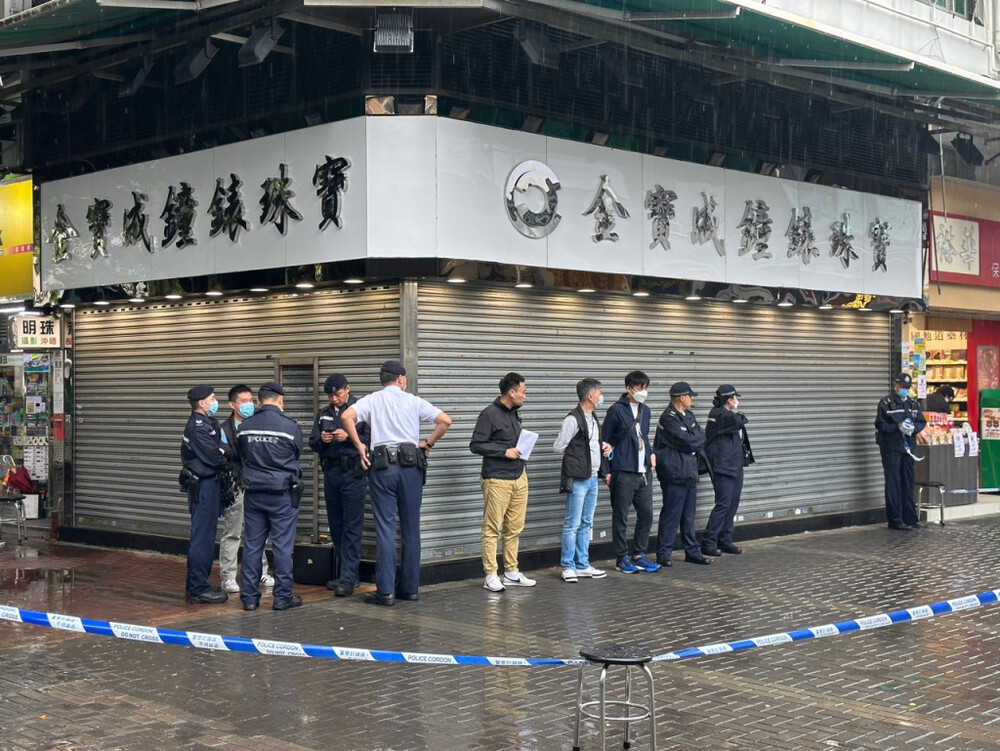 Three suspects on the run for HK$15m Tuen Mun luxury watch heist
Police are hunting for a gang of robbers, armed with knives and hammers, that snatched up to 120 high-end watches worth about HK$15 million from a Tuen Mun shop on Sunday morning.
Surveillance camera footage showed three men, aged between 30 and 40, bursting into the shop on Kai Fai Path at 11.35 am and threatening the staffers with the knife.

The robbers then swung into action, clearing up to 120 luxury watches from the display shelves into a large bag.

They then fled and piled into a getaway car waiting outside.

Police launched a city-wide hunt for the gang and the getaway car.