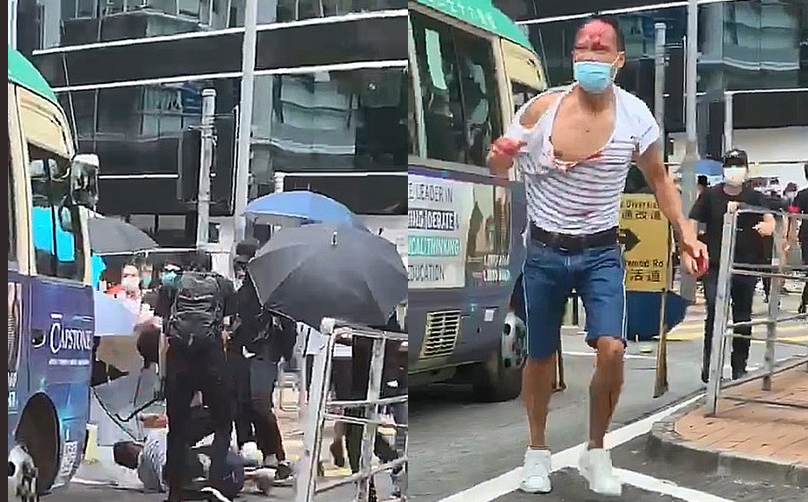 Three pleaded guilty to assaulting a lawyer during anti-national security law protest
Three men who joined the anti-national security law demonstration in Causeway Bay in 2020 pleaded guilty to assaulting a lawyer.
The defendants, aged 17 to 27, were charged with joining unlawful assembly, riots, and wounding others. They were on trial in the District Court on Monday.

According to the court, the three joined the protest on May 24, 2020, in which thousands of people participated.

Police officers stopped protesters marching from SOGO Department Store to Southorn Playground. During the confrontation, protesters set arson and barricades, coupled with destroyed facilities on various streets.

Chan Tse-chin, the pro-establishment lawyer who was assaulted, was reported trying to decry and stop protesters. The defendants attacked him with umbrellas and fists.

Chan claimed he then ran away, with blood on his head and body, but was chased and assaulted again by protesters. He then staggered to the South China Athletic Association, where the staff called the police and rushed him to the hospital. Chan was discharged three days after.

The assault was filmed by surveillance cameras, which led to all defendants being arrested on June 30, 2020.

Officers also seized an extendable baton from the residential place of the 27-year-old defendant, which he used to attack the lawyer.

Defendants will be detained pending sentences on October 18.