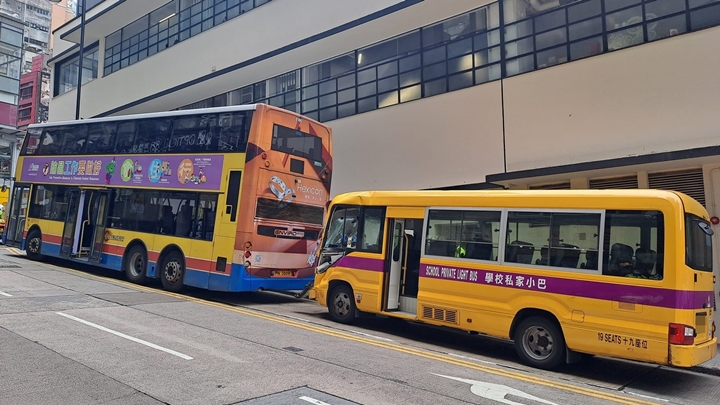 Three people injured as school bus crashes into double decker in Central
A carer and two four-year-old kids were injured after a school bus crashed into the rear end of a double-decker bus outside Central Market on Friday morning.
The incident occurred on Queen Victoria Street around 8 am this morning as both vehicles were heading up the inclined road at the time.

The front of the school bus was damaged, and the windshield cracked; the rear end of the Citybus was also damaged.

The 69-year-old carer sustained minor injuries, and two four-year-old students suffered scratches to their foreheads.

Paramedics sent them to Queen Mary Hospital for medical attention.

Police are now investigating the cause of the incident.