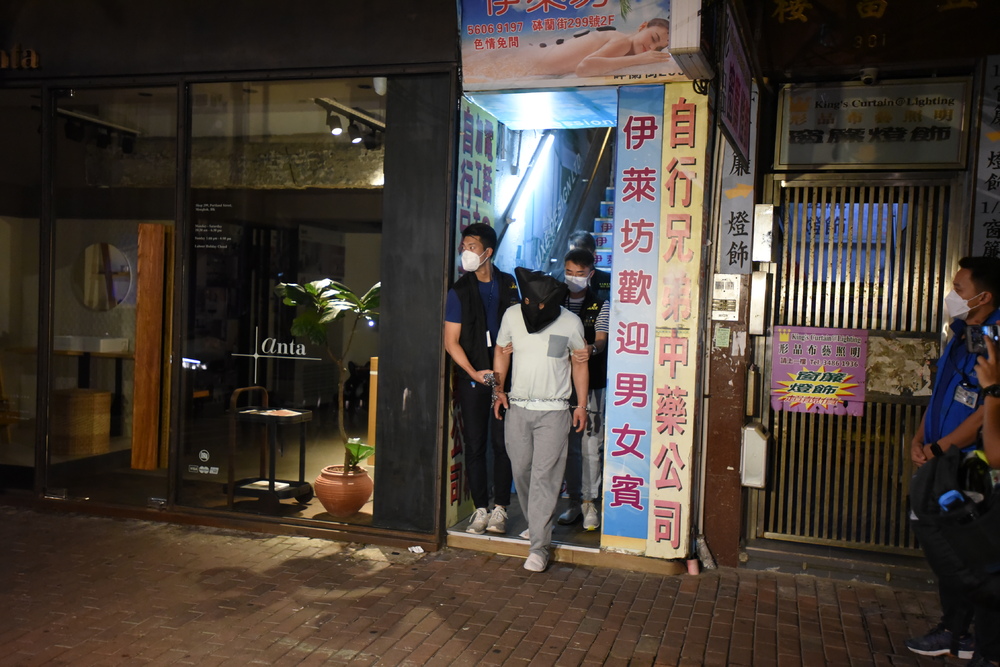 Three more charged with murder over Mong Kok debt recovery case
Three men aged 31 to 34 were on Wednesday charged with one count of murder over the debt recovery case in Mong Kok where a 46-year-old man died, and will appear in Kowloon City Magistrates' Courts on Thursday morning.
The incident took place in the early hours on Friday last week (May 27) as the 46-year-old man and his 59-year-old girlfriend, both surnamed Cheung, headed to an illegal gambling den on Portland Street to recover debt from a woman surnamed Chiu.

An argument soon evolved into a fight and one of the two attackers called for backup. A few minutes later, eight men arrived in two private cars and attacked the couple with knives and other hard objects for about a minute before fleeing the scene.

Cheung died after incident and his girlfriend was injured.

The case was handled by West Kowloon regional crime squad and the trio -- 31-year-old Cheng, 32-year-old Cheuk and 34-year-old Chan -- were arrested on Lung Mun Road in Tuen Mun on Monday (May 30).

They were on Wednesday jointly charged with one count of murder and will appear in court tomorrow (Thu) morning.

Earlier, police arrested three men and a woman aged between 20 and 37 already and charged them with one count of murder. Another 30-year-old man was also charged with conspiracy to assault with intent.

The case was first mentioned in Kowloon City Magistrates' Courts on Monday and all five suspects were remanded in custody.

A 58-year-old man arrested for aiding the suspects was released on bail, on the other hand. He must report to police in early July, police said.