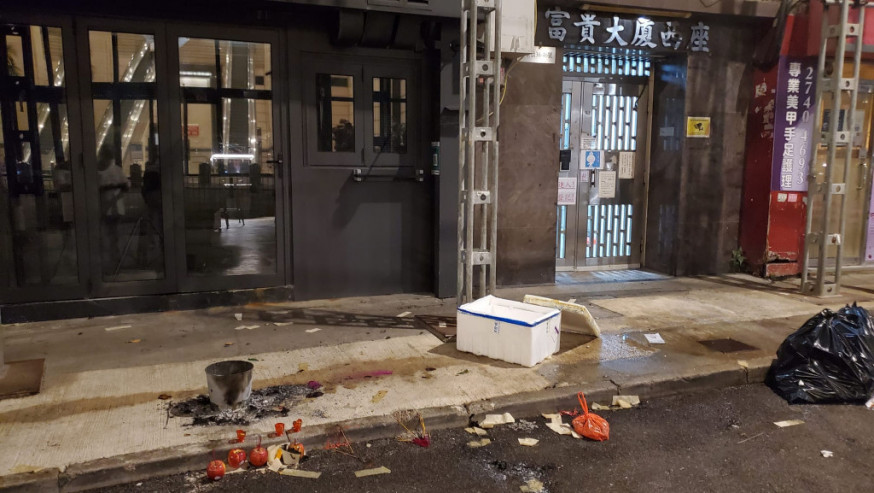 Three-month-old baby full of bruises suspected to be murdered
A three-month-old infant boy was found dead with his body full of bruises in Tai Kok Tsui on Saturday. A couple who foster cared for the infant were arrested on suspicion of murder. The parents said the duo are their friends and never found any injuries on their son before.
The infant, whose surname is Cheung, was certified dead at 3.08am on Saturday after being rushed to Kwong Wah Hospital in an unconscious state.

He was found with bruises on his right forehead and burn marks on his left arm, right calf, right thighs, and right instep. The forensic pathologist considered the baby might be murdered.

Two suspects, 35-year-old logistics worker Ip and his 24-year-old unemployed wife Lam, were arrested in a 150-foot flat in Peony House West Block.

According to Cheung's parents, the suspects were their acquaintances and were previously asked by them to foster care for the victim with being paid HK$1,000 per month.

"We weren't married and had no jobs when the baby was born," said Cheung's mother, "while then we found jobs as warehouse keepers and sent the baby to Lam to take care of since we've known each other for over ten years."

The parents usually visit their son once every Sunday on their day off but have not found any injuries on the baby boy before, until they received the phone call from Lam yesterday to report the baby was faint.

It is known the case was handed to Mongkok District Regional Crime Unit with further investigation underway.