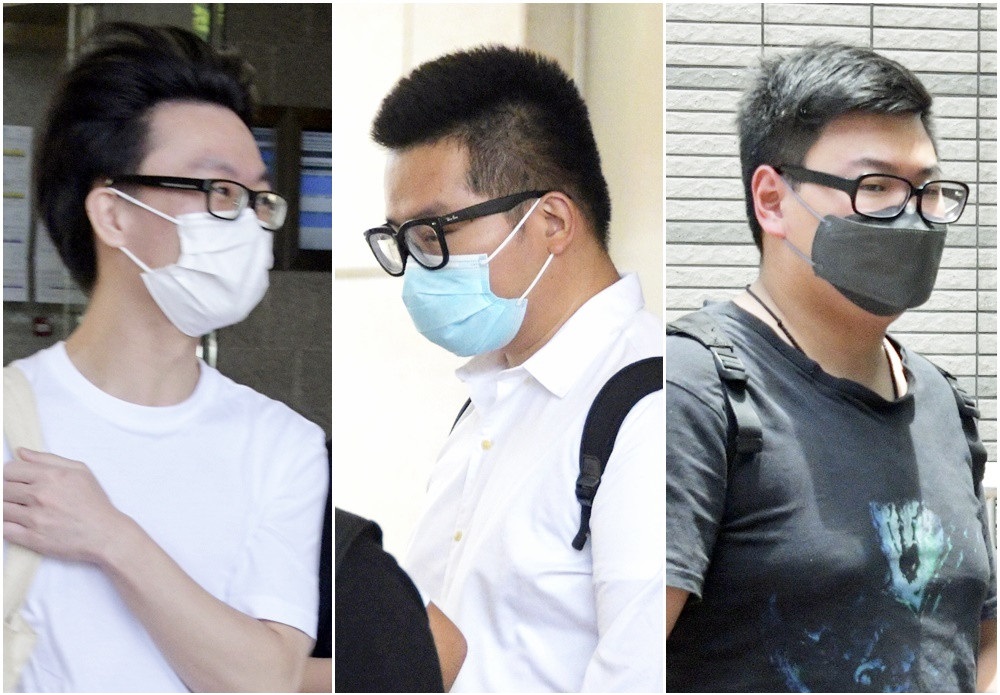 Three men get at least five years in jail for rioting outside PolyU
Three men were sentenced to get at least five years in prison, after they were earlier found guilty of rioting outside Hong Kong Polytechnic University during the social unrest.
The three are 25-year-old chef Kwok Chun-ming, 28-year-old transport worker Ting Pui-kei and 25-year-old waiter Choi Yun-ting.

Kwok was sentenced to five-year-and-two-moth imprisonment. Ting got five years in jail, while Choi was sent behind bars for five years and eight months.

Another defendant in the case, 35-year-old tutor Yiu Chun-fai was sentenced to eight-month imprisonment after he was found guilty of possessing instruments fit for unlawful purposes after officers found cable ties in his possession.

Judge Lily Wong Sze-lai said it is necessary for her to hand down a deterrent sentence to prevent such violent group activities from taking place again, saying such behaviors will not be tolerated in the city.

Wong described their crime in details, saying that hundreds of protesters gathered outside the university at that time. They threw bricks and molotov cocktails, while others set up roadblock using bamboo sticks and umbrellas. Some also set fire at the road and caused a chaotic scene.

Wong pointed out that the scene could be treated as a "battlefield", with their behaviors along other protesters endangering the safety of not only police officers, but also that of pedestrians, reporters, merchants and residents.

She therefore sentenced the trio to each get at least five years in prison.