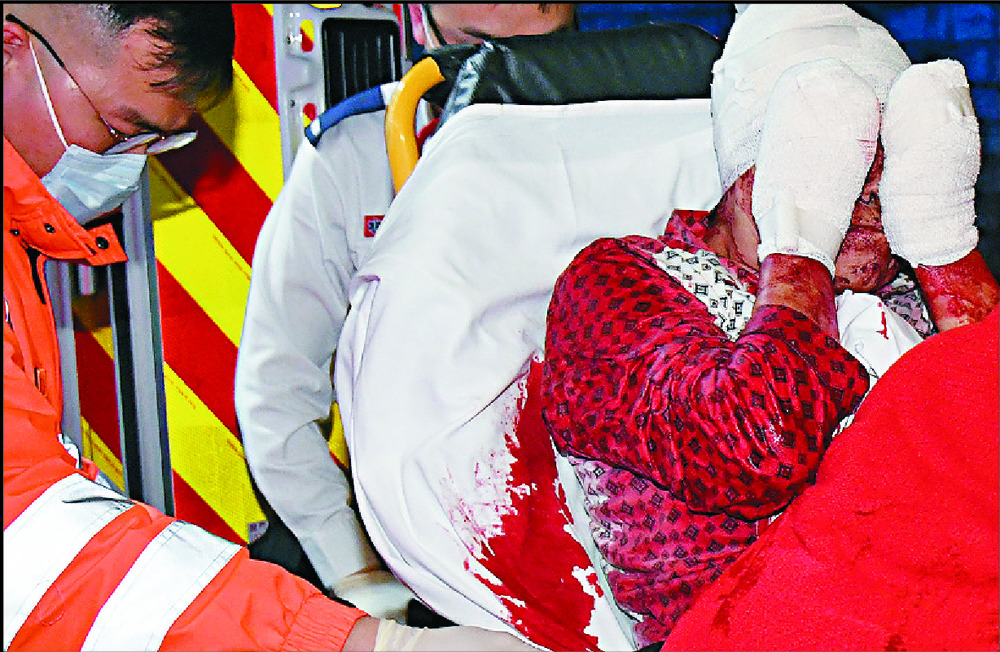 Three die in two suicide plunges
Three people died in two family tragedies early yesterday, with a financially-troubled couple in their forties who plunged to their deaths and a 90-year-old man who jumped to his death after attacking his wife following a noise dispute.
The latter case at Sha Tin's Jat Min Chuen public housing estate occurred around 5.30 am, when the elderly man was found lying on the ground floor of Ming Shun building, and his wife bleeding heavily from head injuries in their flat on the 13th floor.

Sources said the man was irritated after his sleep was interrupted by noise and quarreled with his 75-year-old wife before attacking her with a cleaver.

It is understood that he then jumped out the window, probably out of fear of prosecution.

She was found bleeding from her head and arms with a large blood stain on her pajamas when officers and rescuers arrived.

The nonagenarian was also taken to hospital, but eventually succumbed to his injuries.

Just over an hour earlier, a 46-year-old man and his wife, 42, jumped to their deaths from the corridor of the 21st floor of Lok Shan House in Cheung Shan Estate, another public housing block, in Tsuen Wan.

The couple, Chan and Li, were in debt and had tried to commit suicide over a decade ago by burning charcoal for the same reason.

They were declared dead at the scene. Police went to a unit on the 19th floor, where Li's grandmother lives.

A neighbor, Cheuk, said the couple would occasionally get a visit from a boy in his early teens, believed to be their son.

The man and his wife, who was a heavy smoker, could occasionally be heard quarreling.