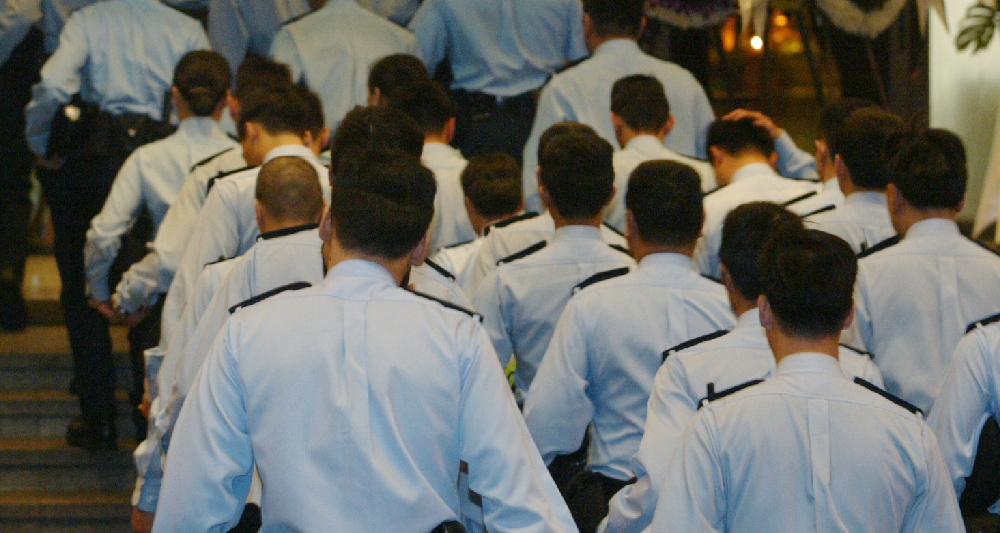 Three cops accused of unlawful sex with girl released on bail
Three cops suspected of having unlawful sexual intercourse with an underage girl were released on bail until the subsequent trial on October 7.
Three off-duty male police officers are suspected of having sex with an underage girl at various times and taking pornographic photos and videos of her. The girl eventually sought help from a social worker and revealed the incident.

After investigations, police charged the three officers with ten counts of unlawful sexual intercourse with a child under the age of 16, gross indecency, and production of child pornography.

The three defendants, aged 26 to 27, all reported being civil servants.

The charge alleged that on September 30, 2021, one of them, surnamed Yiu incited a girl under the age of 16 to commit an act of gross indecency with or towards him. He was also charged with, on two separate occasions between January 1, 2021, and February 15, 2022, committing acts of gross indecency towards X at Jade Garden on Tai Ho Road in Tsuen Wan.

Another defendant surnamed Lai was charged with attempting to have unlawful sexual intercourse with X in a room at Alva Hotel By Royal in Sha Tin on December 1, 2021, as well as taking a picture and a video containing child pornography on a cell phone.

The remaining one, surnamed Ng, was charged with committing gross indecency with or to X in Hong Kong on November 24, 2021, and January 17, 2022, in Hong Kong.

He was also charged with having unlawful sexual intercourse with X in Hong Kong on December 25, 2021, and taking four pictures containing child pornography on a cell phone.

The three cases on Thursday morning were brought in front of Shatin Magistrates' Court, where no plea was taken for the time being.

The prosecution said they have sought legal advice, and the case will be referred to the District Court. So, the magistrate, adjourned the case until October 7, pending the preparation of referral documents by the prosecution.

In the meantime, all three were released on bail of HK$8,000 but were not allowed to leave Hong Kong or harass witnesses.

It was understood that the woman met four men from a dating app late last year, and the four men were subsequently arrested, including the three defendants in the case and a 27-year-old male police officer who was released after police investigations and legal advice.

According to police information, the released officer will continue to be suspended from duty to undergo internal disciplinary reviews.