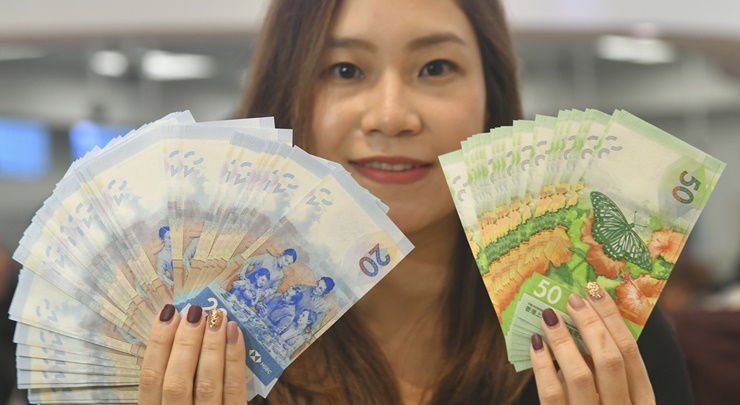 Three banks to provide notes exchange for New Year
Three note-issuing banks HSBC, Standard Chartered, and Bank of China (Hong Kong) announced on Thursday that new notes will be available for exchange at their branches starting from January 5 next year as the Chinese New Year holidays draw near. 
The new notes will be available for exchange from January 5 to 21 next year, as well as good-as-new notes like used notes that are in good condition and suitable for use as lai-see. 

The three banks will also offer online booking service from December 31, as well as to distribute physical tickets and implement queue management for citizens going to exchange new notes if needed. 

Besides, the three banks will ensure sufficient supply of these notes throughout the service period so that citizens need not to rush for the exchange. 

"We also encourage the public to use electronic channels including the Faster Payment System available via online or mobile banking, or other e-wallet services for giving lai-see," said the Hong Kong Monetary Authority.