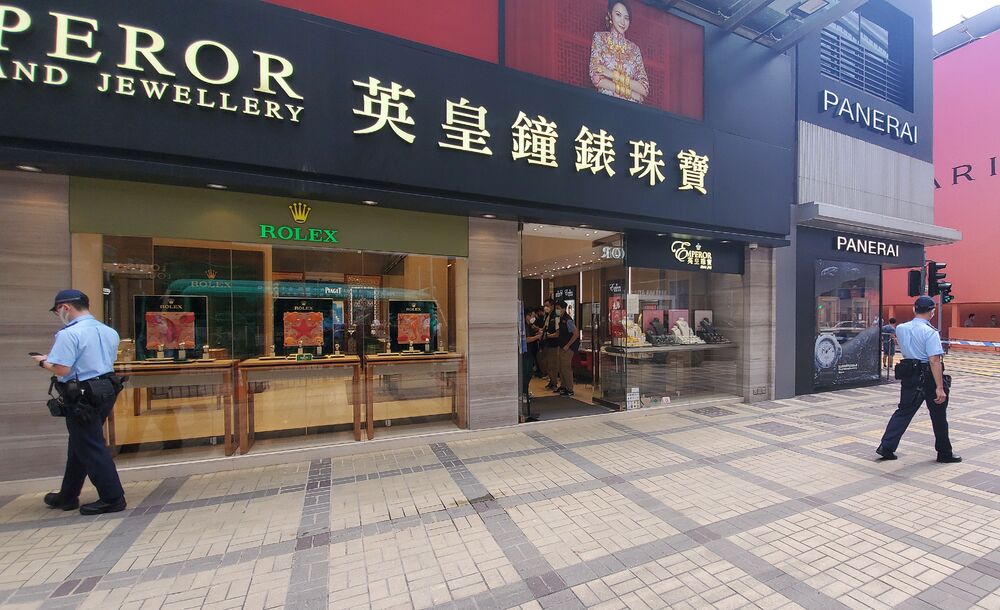 Three arrested over HK$20m Tsim Sha Tsui jewelry heist
Two men and a woman were arrested over the HK$20 million jewelry heist in Tsim Sha Tsui Monday last week, and one of the men will appear in the courtroom on Friday morning.
The heist occurred at the jewelry shop located on 8 Canton Road in Tsim Sha Tsui around noon on October 10. Two South Asian men, one of them wielding a 40cm-long knife, robbed a HK$20 million jade necklace from the shop before boarding a black private car and fleeing to Man Wai Street in Jordan.

After in-depth investigations by the Yau Tsim regional crime squad, officers arrested a 28-year-old Pakistani man in a Tin Shui Wai flat the next day for robbery.

Yesterday (Wed), police also arrested a 23-year-old Pakistani man, who holds a recognizance form, for robbery and a 24-year-old Pakistani woman for abetting the crime in a Kowloon City hotel.

The 23-year-old man has been charged with conspiracy to commit robbery and will appear at Kowloon City Magistrates' Courts Friday morning.

The other man and the woman were released on bail and must report to police in late November. Police added the investigations are ongoing and more arrests may be made.

It was understood that the 28-year-old man sold the black private car to the 23-year-old man, who was the getaway driver that day. And the arrested woman was the driver's girlfriend.

Police are still hunting down the other two knife-wielding robbers, sources said.