The envelope sent to her home contained no letter and only a small packet of what police suspect is rotten meat.
A top adviser to Hong Kong's leader has received the same type of threatening mail sent to several judges in recent weeks and which led to stronger security measures at the city's courts.

Regina Ip Lau Suk-yee, an executive councillor and pro-establishment lawmaker who is seeking re-election next month, told the Post on Thursday she received a brown envelope the previous day addressed to her at her Mid-Levels home bearing postage marks from Taiwan.

It felt mushy to the touch and she asked a domestic helper to put on gloves before cutting it open with scissors. The envelope contained only a small plastic resealable bag with a meat-like substance inside. Ip, a former security chief and the chairwoman of the New People's Party, called police, who suspected the substance was rotten meat.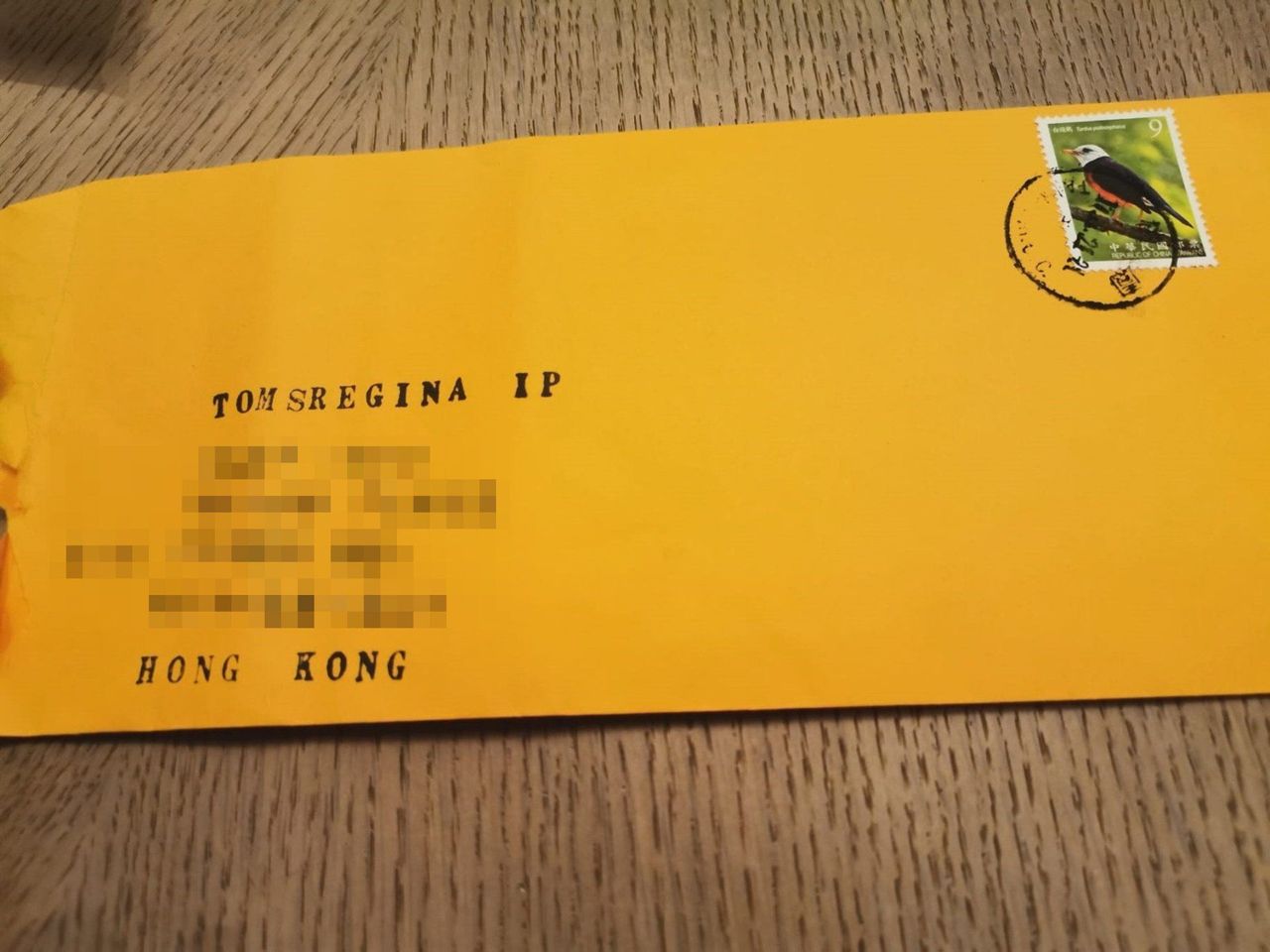 The front of the letter posted from Taiwan addressed to Regina Ip.

The way the address was stamped on the envelope was similar to what was found on several pieces of threatening mail, containing either caustic soda or a meat-like substance, that were sent in recent weeks to at least four judges who have jailed anti-government protesters.

A police source previously said the letters all came from Taiwan, while a Telegram channel run by an internet user going by the name of "Hor Foon Hay", who claims to be in exile on the self-ruled island, has claimed responsibility for the threats, including the one to Ip.

District Court Judge Stanley Chan Kwong-chi, who this week jailed the youngest person to be sentenced under the national security law, said he too had been subjected to threats of violence.

In a statement issued on Wednesday night, the judiciary said Hongkong Post had been asked to screen all items addressed to court buildings, so any suspicious pieces of mail could be reported to police before delivery.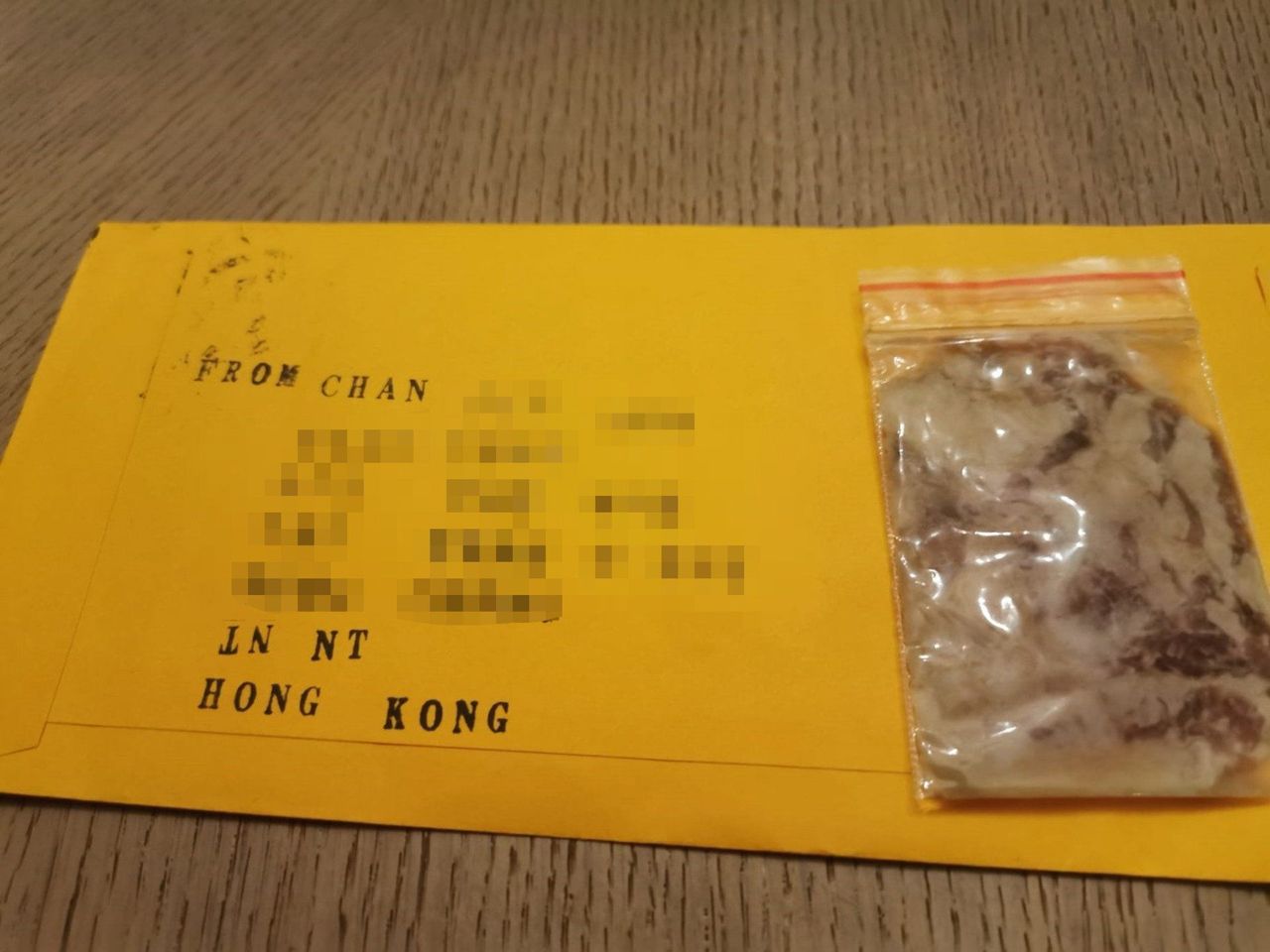 The back of the envelope and the small packet received.

Ip, who is running in the Hong Kong Island West constituency in the December 19 Legislative Council election, said she was disgusted by the package and she would be more vigilant while campaigning but refused to scale back her efforts.

"The security arrangements for my visits to districts will be strengthened. Some more male volunteers will be coming with me," she said.

Ip speculated she might have become a target due to her past criticism over forces seeking independence for Taiwan, which Beijing views as a renegade province.

Chan Hok-fung of the Democratic Alliance for the Betterment and Progress of Hong Kong (DAB) and Fong Lung-fei, who identifies as a pro-democracy independent, are the other two candidates seeking a seat in the Hong Kong Island West constituency.

Nixie Lam Lam, a Tsuen Wan district councillor with the DAB, also reported receiving a similar piece of mail and alerted police. Lam is running in the Election Committee constituency.

A police spokesman said such acts of criminal intimidation would be handled by the organised crime and triad bureau.