High Court Judge Johnny Chan and District Judge Clement Lee receive letters with a substance containing what appears to be meat.
Threatening letters have been sent to two more judges who jailed anti-government protesters, after two similar cases occurred in the past two weeks.

Additionally, the judge who jailed the youngest person under the national security law said after sentencing on Tuesday that he too had been the subject of threats of violence, calling such attempts to intimidate "terrorism".

Two letters with a teaspoon of a substance that appeared to contain meat were sent to Court of First Instance Judge Johnny Chan Jong-herng at the High Court Building in Admiralty, a police source said. They were picked up at around 2.20pm and the court's security department alerted police.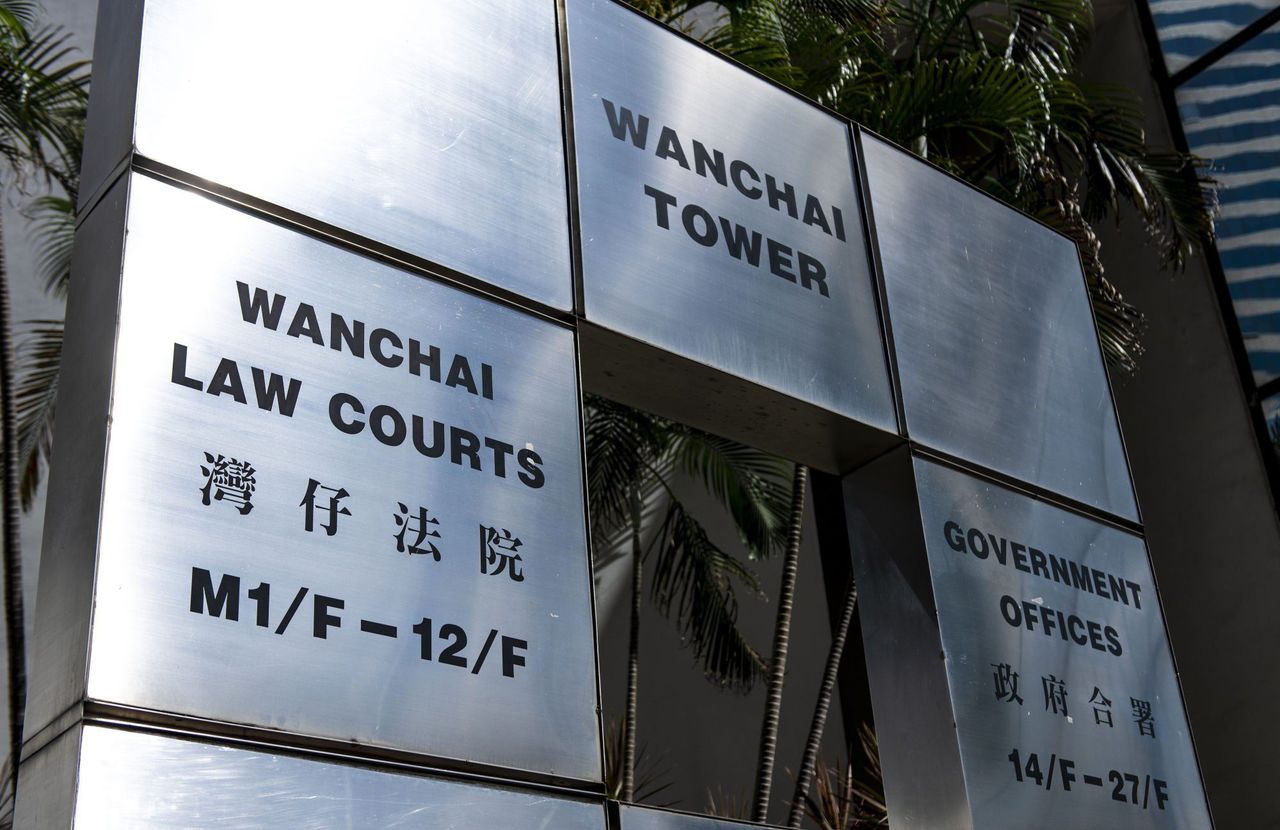 The District Court at Wanchai Tower.

The insider said the letters contained a message written in English that said: "Hor Foon Hay is watching you". The meaning of the phrase was not immediately clear.

The force's bomb squad was deployed to examine the letters but nothing dangerous was found.

In the second incident about two hours later, police received a call from the District Court on Harbour Road in Wan Chai after two letters identical to the one sent to Chan were received. They were addressed to District Judge Clement Lee Hing-nin, according to the insider.

The bomb squad was again deployed and found nothing dangerous in the mail.

The two cases were classified as criminal intimidation.

Judges have found themselves in the hot seat in the past year, with divisive political disputes making their way into court as anti-government protesters are tried for a variety of crimes related to the 2019 social unrest.

The defendants argue they are being denied mercy, while the pro-establishment camp says judges are being too lenient on the accused.

Both Chan and Lee have handled protest-related cases recently. Chan convicted 20 defendants on November 13 for taking part in a riot in Sheung Wan two years ago but also acquitted three. He also jailed protesters in March.

Lee convicted two students of rioting during a violent demonstration at Chinese University at the height of the unrest and sentenced them to up to 4½ years in jail in July.

District Court Judge Stanley Chan Kwong-chi, who jailed student activist Tony Chung Hon-lam for 43 months over secession and money-laundering charges on Tuesday, revealed he had been subjected to threats of violence.

He warned that such "shameful, pitiful and laughable" acts not only constituted criminal intimidation but also terrorist activities under the new security law.

The Department of Justice denounced such attempts to intimate judges and judicial officers as despicable and heinous.

"Recently, the situation has become serious," it said. "The government strongly deplores such illegal acts which are [a] blatant defiance of the law and undermine the rule of law."

Law enforcement agencies would leave no stone unturned in bringing the culprits to justice, it added.

Letters containing a highly corrosive substance were recently sent to Magistrate Pang Leung-ting and Deputy Judge Kathie Cheung Kit-yee. They both recently handed down guilty verdicts and jailed participants of the anti-government protests, although Pang also acquitted several defendants.

Chief Justice Andrew Cheung Kui-nung told the opening ceremony of the Law Society's Law Week on Friday that attempts to exert undue pressure on judges and judicial officers violated the spirit of the rule of law and dealt a blow to the principle of judicial independence.

Law Society president Chan Chak-ming echoed those remarks, saying the spate of attempts to intimidate judges must be immediately stopped.