Secretary for Security Chris Tang says some visitors may be fostering hatred against authorities, notes guests meeting multiple prisoners they do not know personally.
Hong Kong authorities are investigating whether some visitors to correctional institutions are fostering hatred against the government among inmates after guests were found to have made hundreds of visits to different prisoners they did not know personally.

Secretary for Security Chris Tang Ping-keung on Friday said authorities had noticed some visitors often met offenders involved in the 2019 anti-government protests, noting one individual had paid 395 visits to more than 59 prisoners while another met 47 inmates on 211 visits.

He said some visitors tried to promote anti-government views, such as through references to "Liberate the correctional institution", a phrase similar to the 2019 protest slogan "Liberate Hong Kong; revolution of our times", which is deemed seditious by authorities.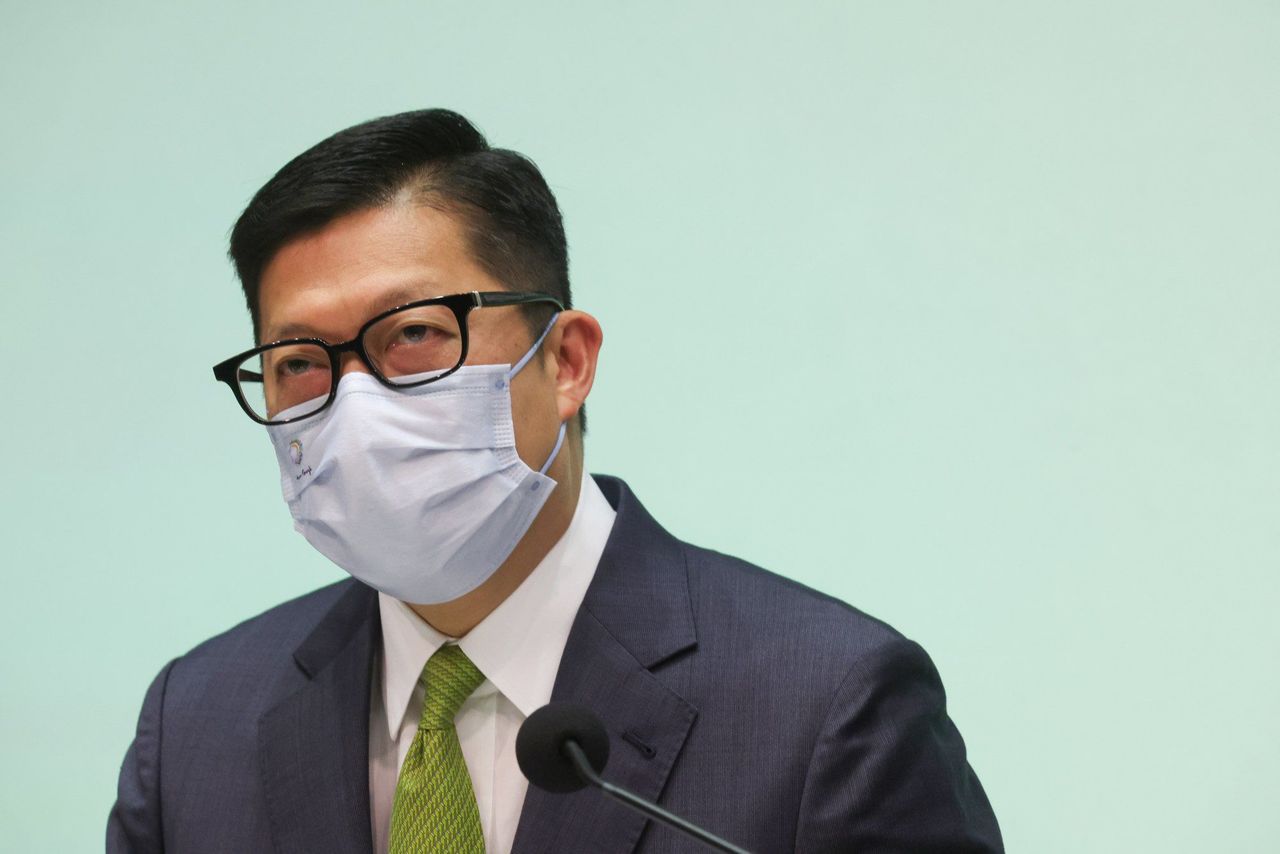 Secretary for Security Chris Tang.

"[One] has no personal connection with those inmates and the purpose of his or her visit is basically to instil hatred against the government and to instil negative feelings about the government, which is contradictory to our rehabilitation aims," Tang said.

"This is a security threat. Basically, this is a threat to Hong Kong."

The minister added the visitors were once jailed due to protest-related offences and held strong feelings against society or were aiming to nurture certain political interests.

He said an investigation was ongoing and whether crimes had been committed would depend on the intentions of people involved.

"Jail visits are fine, regardless of the number of times. The most important thing is whether one's aim, intention and actions pose threats to the city and national security," Tang said.

Asked whether visiting arrangement would be tightened, Tang said the Correctional Services Department already had clear rules.

According to the Security Bureau in 2018, visits by relatives and friends of inmates were under the supervision of a department officer, and video and sound was recorded to prevent prisoners from hurting themselves or having conversations about potentially illegal matters.

Wong Chi-yuen, a prisoner rights advocate with the Society for Community Organisation, said the existing arrangements were adequate.

"The visiting arrangement is not out of control. Staff will supervise whether the content of the exchange causes security threats," he said.

"It is not secret communication unless it is a clergy visit. Staff can overhear the process, so why does the authority worry about involving anti-government elements?"

He added that officers would conduct body searches on visitors and physical contact with inmates was prohibited.

Separately, on the issue of revoking the work visa of a controversial scientist with a criminal record, security chief Tang said the government would review other applicants who had already received their permit on a case-by-case basis.

He Jiankui, a mainland Chinese biophysicist who was jailed after illegally creating the world's first gene-edited babies, was granted a work permit under the new Top Talent Pass Scheme. But the visa was revoked after the Immigration Department accused him of making a false statement in his application.

The scheme also sparked concerns about assessment procedures after online posts by some mainland women planning to give birth in Hong Kong through the talent scheme emerged.

Tang said the department would evaluate the applicants' actual purpose for visiting the city and compare it with the declared reason, adding authorities could reject their entry if needed.