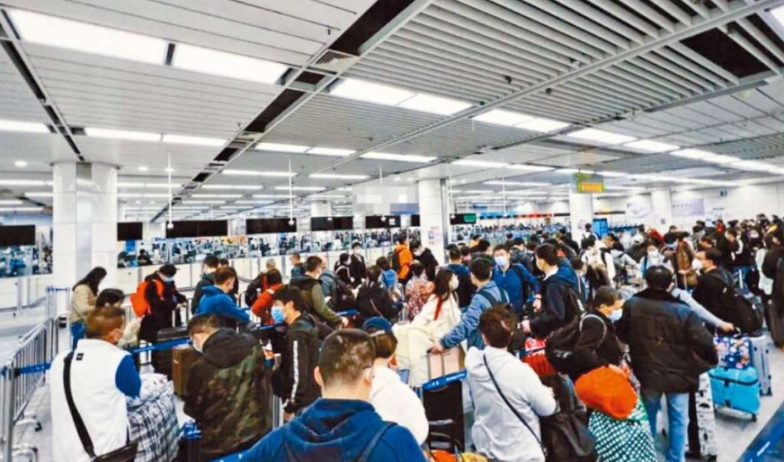 Thousands leave Hong Kong for the mainland in run-up to Lunar New Year
Queues appeared at Shenzhen Bay border control point on Boxing Day as Hongkongers started crossing the border in order to reunite with their families for Lunar New Year.
Although it was said that authorities wanted to announce measures allowing Hongkongers to return to the mainland without quarantine as a Christmas gift, the spread of Omicron and outbreaks in the mainland have foiled the plans.

With the first day of Lunar New Year to fall on February 1 next year, people will have to make their way back to the mainland latest by January 10 as they will have to finish 21 days of quarantine before meeting their family members.

Many people decided not to wait for the possibility of quarantine-free travel anymore.

On December 26, a total of 5,783 people left Hong Kong via various border points. Among them, 1,817 went through the Shenzhen Bay border point – including 1,605 Hong Kong residents, 211 mainland visitors, and one visitor from another region.

Queues appeared at Shenzhen Bay on Sunday, and people waited for three hours to cross the border. But there was an improvement on Monday as mainland immigration deployed more manpower.

Apart from Shenzhen Bay, 1,643 left Hong Kong from Hong Kong International Airport, whereas 241 used the Hong Kong-Zhuhai-Macao Bridge. Another 2,082 departed from the Kai Tak Cruise Terminal control point.