'Finally things are returning to normal and artists are coming back to Hong Kong,' 25-year-old fan says at AsiaWorld-Expo event.
Thousands of fans flocked to the final concert of K-pop group Super Junior's visit in Hong Kong, despite a series of Covid-19 restrictions on shows, with the two-day event marking the return of Korean singers in the city.

The sold-out performance at AsiaWorld-Expo on Sunday by the nine-member boy group attracted eager fans from the city and overseas.

Hong Kong resident Katie Tsang said she was "emotional and touched" that her idols were hosting a show in the city, but it was a shame that there were pandemic-related restrictions on the event.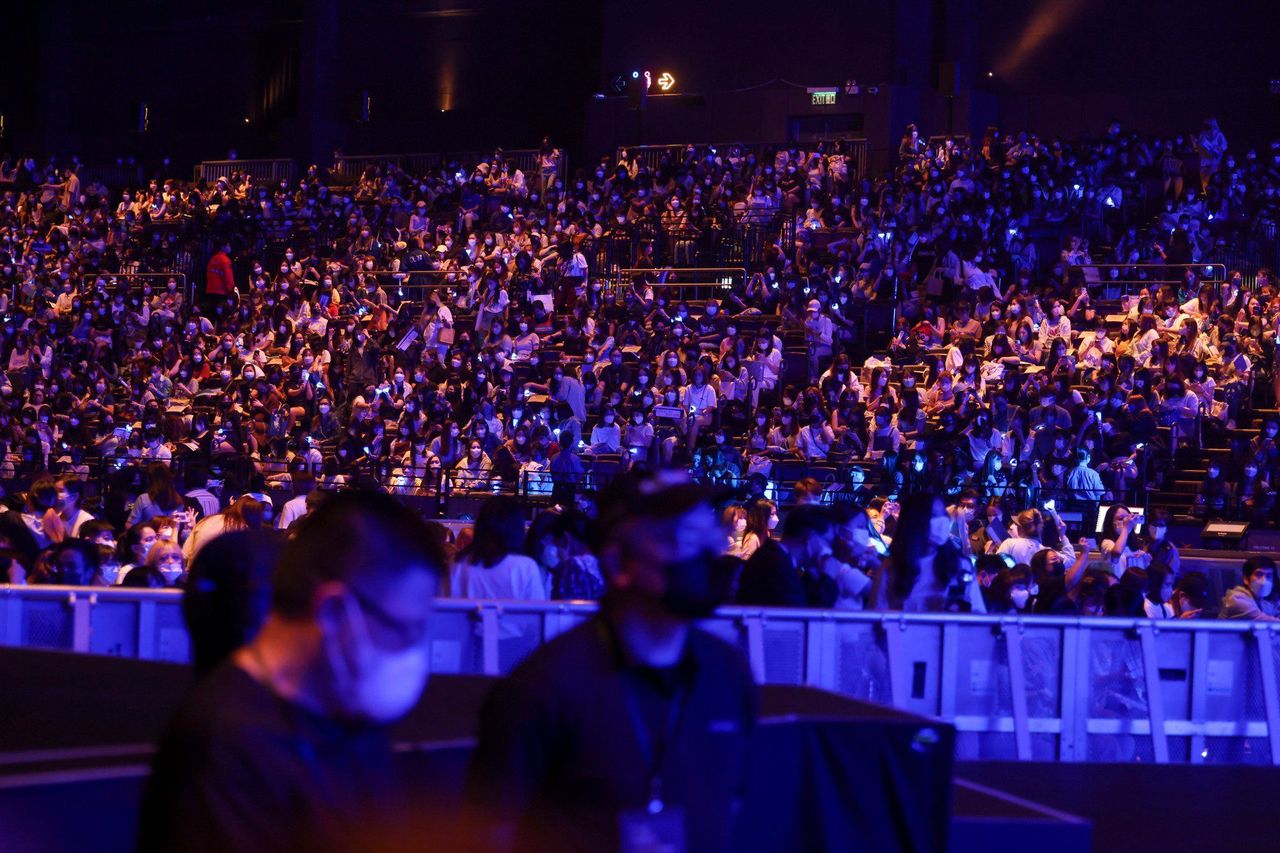 The concert at AsiaWorld-Expo drew thousands of fans from Hong Kong and overseas.
"They were supposed to do part of their world tour in Hong Kong in 2020, but they didn't, so now that they are finally here, I am really touched and I was really looking forward to the show," the 22-year-old said.
But she said the atmosphere was not as good or intimate compared with a show by the band in 2018.
Show organisers earlier said the concert would adhere to the government's pandemic regulations, with the performance venue being subject to a capacity limit of 85 per cent. Audience members also had to wear masks and they were not allowed to consume food or drinks at the venue.
The band was allowed to perform without masks, but they had to undergo regular
Covid
-19 testing. They were also required to have a barrier or gap of at least 1.5 metres separating them from the concertgoers.
A city resident, who only gave her name as Irene, also shared Tsang's excitement for the event.
"We have been really excited for a long time … finally things are returning to normal and artists are coming back to Hong Kong," she said.
The 25-year-old, who works as a tech consultant and attended Sunday's show with a friend added that she was happy to be there despite the restrictions.
"We'll take what we can get, we're just happy that [the band is here],' Irene added.
The event also drew spectators from overseas, with 20-year-old student Jia Yuchen flying in from Russia to see the K-pop band perform.
Jia, who is from mainland China but studies in Russia, said coming to Hong Kong was "very difficult", as she had to spend a lot of money on the trip for accommodation and had to go through rounds of compulsory testing under the city's "0+3" arrangement.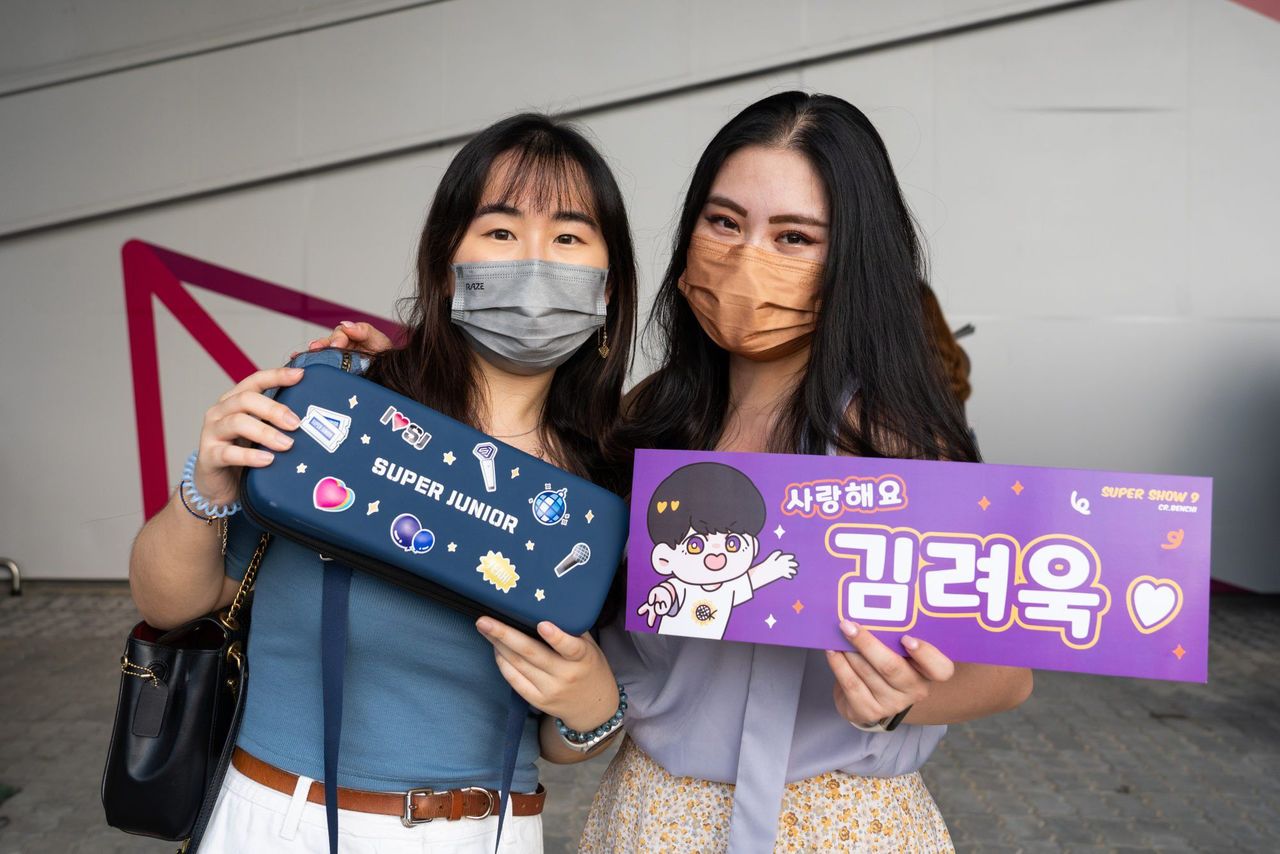 Hong Kong residents Irene (right) and her friend Yammi Poon holding fan-made merchandise before the Super Junior concert on Sunday.

Hong Kong removed its mandatory hotel quarantine requirement for arrivals on September 26, replacing it with a three-day medical surveillance period during which visitors are given an amber code and citywide movement is limited.

The government relaxed some of the restrictions for these code holders last week, allowing them to visit places including museums, theme parks and exhibition halls, but they are still banned from venues with mask-off activities such as restaurants, bars and gyms.

Authorities will further ease testing requirements for inbound travelers from Monday, dropping the need for PCR tests on the fifth and seventh day after their arrival in the city. Visitors will still need to undergo the test on arrival and the third day after they land in the city.

Jia, who has been a fan of Super Junior since 2014, said she was also planning to go to the band's concert in the Philippines, adding that she would visit Hong Kong more often if more regulations were eased.

The concert is among a series of upcoming shows by K-pop artists in the city, which include Kang Daniel, girl groups Blackpink on January 13-15 and Mamamoo on January 7.