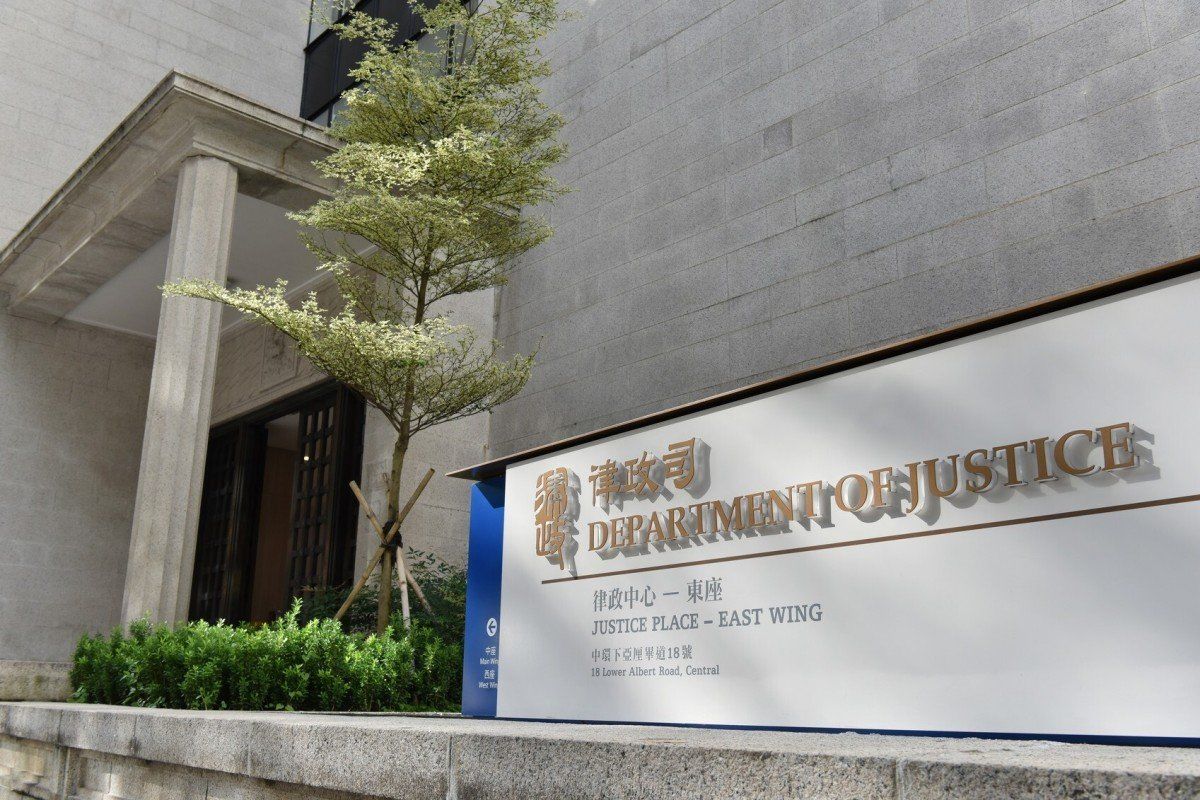 This shocking miscarriage of justice demands answers
The facts surrounding the jailing of a man on drugs charges are so alarming that the credibility of Hong Kong's legal system is at stake. An investigation must be launched.
The rule of law, one of Hong Kong's greatest assets, requires much more than punishing people for committing crimes. It involves the protection of freedoms, notably the right to a fair trial.

Last week, the Court of Appeal slammed the Department of Justice for its failings in a drugs case that led to a shocking miscarriage of justice. The facts of the case are alarming.

Ma Ka-kin, a young noodle shop worker, was jailed for 23 years in 2019 for attempting to traffic more than a kilogram of cocaine.

The prosecution pursued the case despite the judge at the trial, Andrew Chan, expressing grave concerns about it and in the face of evidence suggesting Ma had been duped by a colleague.

The three appeal court judges said the case did not reflect well on the legal profession or system. They levelled strong criticism at the prosecution and raised troubling questions.

Ma had agreed to allow his colleague, Hung Chi-him, to use his address for the receipt of a parcel. The package was intercepted by customs officers and found to contain the cocaine.

When interviewed, Ma effectively said he had been tricked by Hung. Officers searched his colleague's home where they found more cocaine. The two men were jointly charged.

The case then took a sinister turn. Ma accepted advice from a legal team paid for by Hung or his associates. One adviser was a law clerk with a string of convictions including rape and robbery. Ma was persuaded to take sole responsibility. He offered to plead guilty on condition his colleague was freed.

It is astonishing that the prosecution went along with this. The appeal judges said the willingness to accept a guilty plea while allowing someone more culpable to go free was an unattractive feature of the case that "does not reflect well on our prosecutorial system." They added: "It can lead to manifest injustice and that is what we think happened in this case."

Ma later sacked his legal team and was allowed to change his plea to not guilty. Mr Justice Chan considered halting the trial, saying he had never come across a case that caused him so much unease.

The worried judge asked the prosecutor to make the Department of Justice aware of his concerns. They were passed on to a senior government lawyer and instructions, apparently, were even received from the Director of Public Prosecutions. But it was decided to push on with the trial.

Ma was convicted. Thankfully, he appealed. His conviction was found to be unsafe and overturned. The jail term was quashed.

Undeterred, the prosecution applied for a new trial. This was rejected and described by the Court of Appeal as an extraordinary and disappointing application.

The judges said the case raises questions that "cry out" for explanation. How did a clerk with a criminal record get a job with a law firm? Why did the prosecution drop the case against Hung rather than accept Ma's offer to give evidence against his colleague? Has there been any investigation into the law firm involved? Who in the Department of Justice was informed of the trial judge's concerns and were they properly considered?

These questions must be answered. The credibility of Hong Kong's legal system is at stake.

The appeal judges, Andrew Macrae, Derek Pang Wai-cheong and Kevin Zervos, pointed out that one of the safety valves designed to prevent oppressive prosecutions did not function properly in this case. The prosecution should have stopped the trial, rather than taking the easy option of "let the court decide."

Too often, it seems, the Department of Justice adopts a win-at-all-costs mentality, taking every point, appealing every defeat and stopping at nothing to secure a conviction. It should not be forgotten that the prosecution has a responsibility, above all, to ensure justice is done.

Last week, Maggie Yang Mei-kei was appointed Director of Public Prosecutions. One of her first tasks should be to launch an investigation into this damaging scandal and to provide the public with answers.