Made of recyclable and other eco-friendly materials, LEAPfactory's modular ski school has an incredibly light environmental touch.
Skiing is an activity that requires a healthy respect for nature. The sport could not exist without the slopes. The act of skiing, moreover, is a negotiation between what men and women want and what nature will allow. The same holds true when designing ski facilities: Architects must carefully consider how their creations will coexist with the natural environment.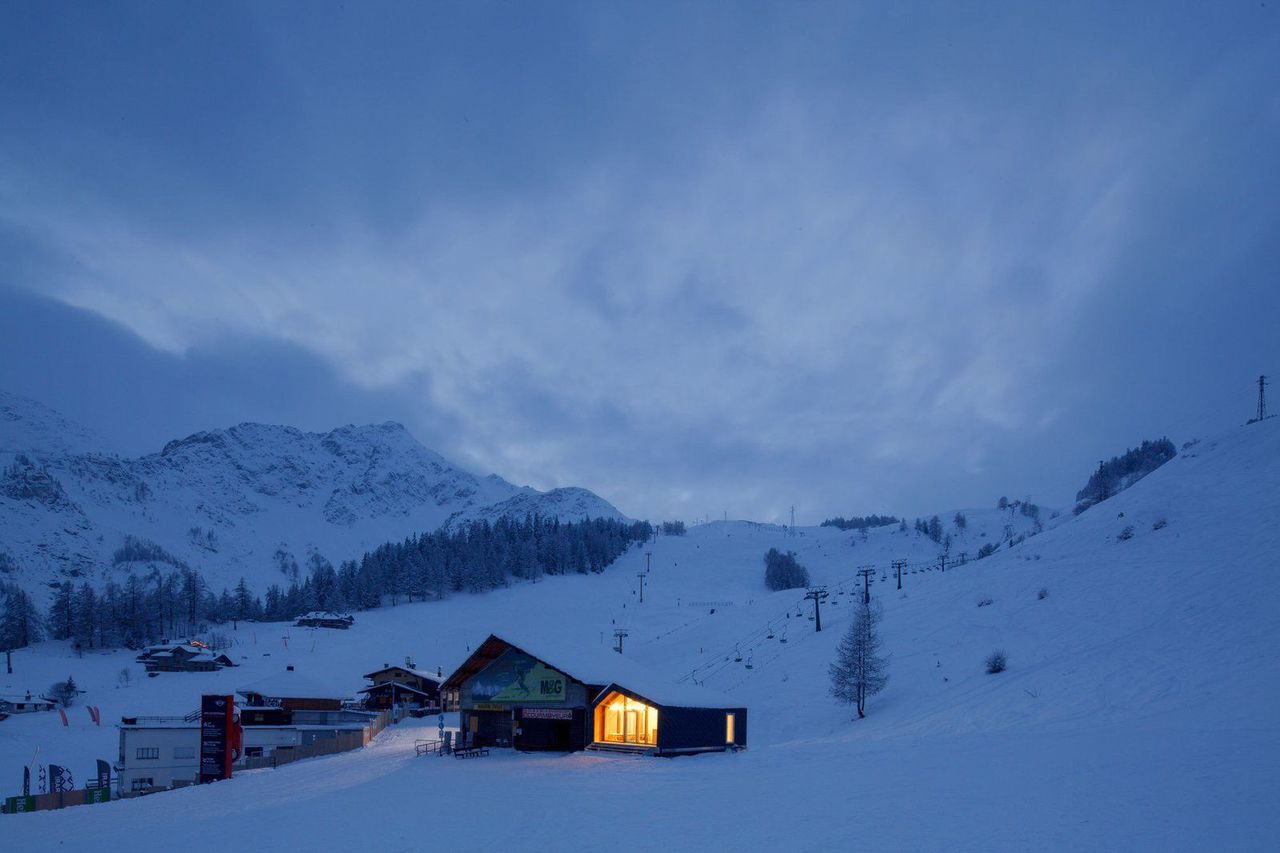 The Courmayeur Ski & Snowboard School's home is part of a cluster of buildings located in the ski area of Plan Checrouit, at the foot of Mont Blanc. LEAPfactory's design for the facility, while crisp and contemporary, echoes the design of its neighbors, particularly their asymmetrical gables.

LEAPfactory's home for the Courmayeur Ski & Snowboard School is a compelling example of how outdoor facilities can embrace rather than conquer nature. Located in the Aosta Valley of northern Italy, the building sits atop light foundations and was erected in 10 days using the LEAPs3 construction system. As a result, it can be removed or relocated without leaving permanent traces. These environmental considerations did not hamstring the building's design, which offers a modern take on the architecture of neighboring buildings.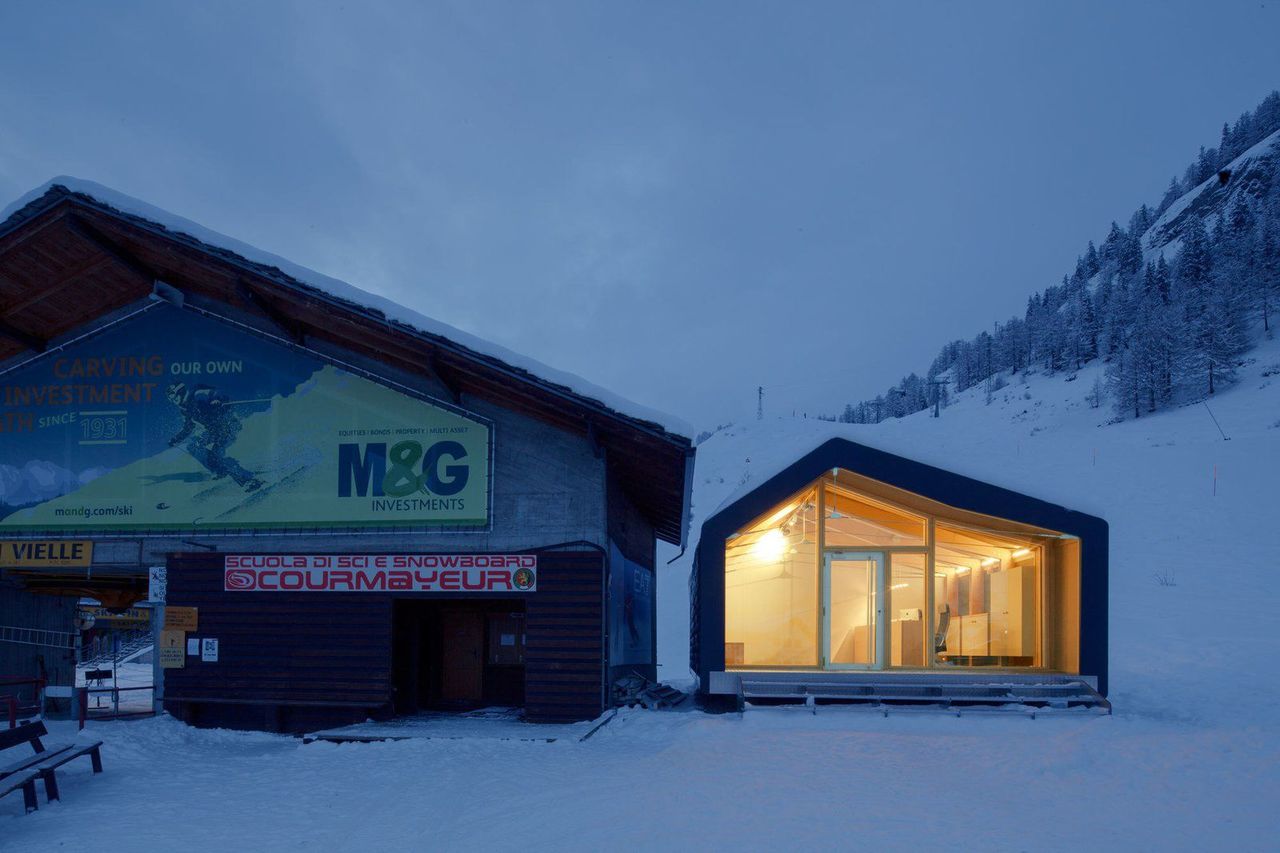 Architect Stefano Girodo explains the building has a "completely prefabricated and modular structure." It was built using recyclable and environmentally friendly materials and designed to ensure easy mechanical assembly once on site.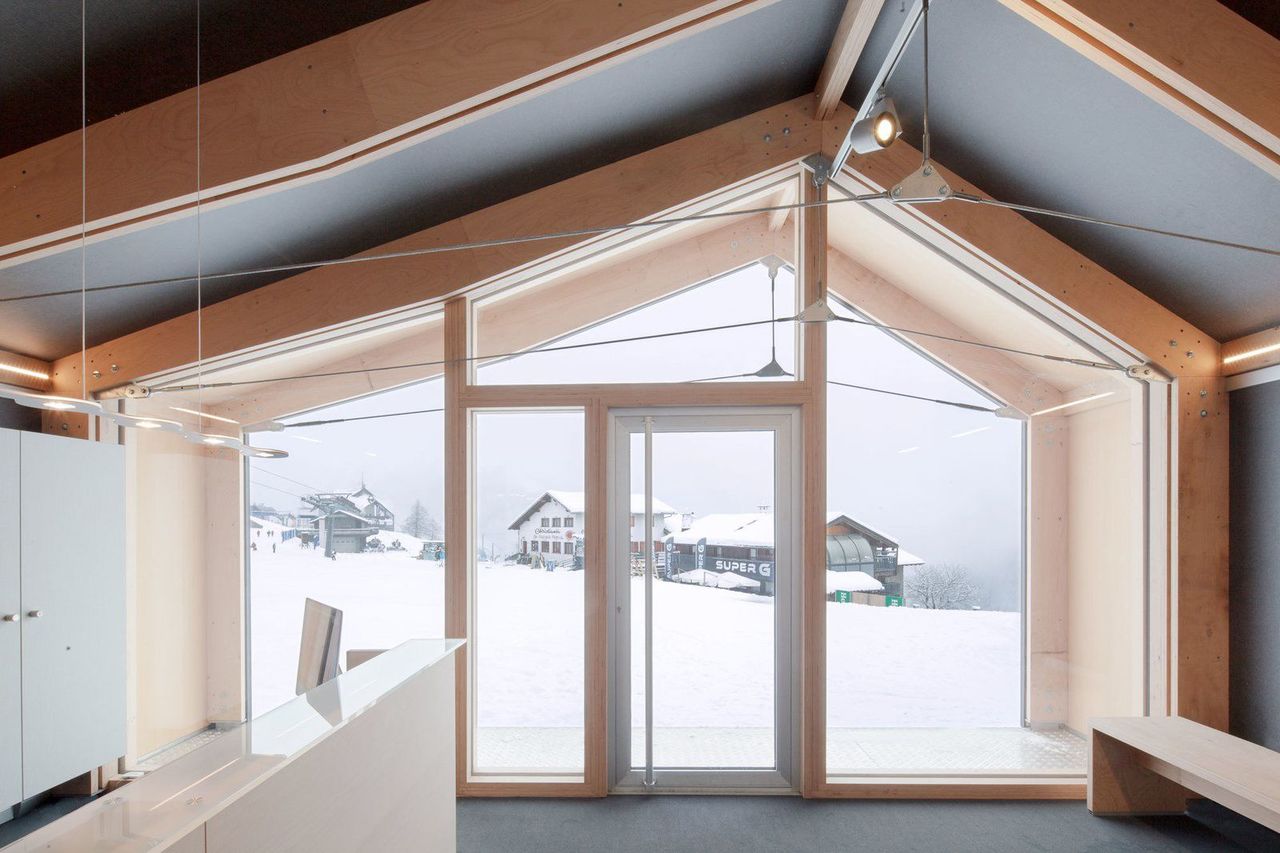 Girodo says the "high insulation performance of the shell" allows the building to function in a setting that experiences significant temperature fluctuations and extreme cold. Occupants of the front room, which functions as a reception area, can take in the views from its full-height windows in complete comfort.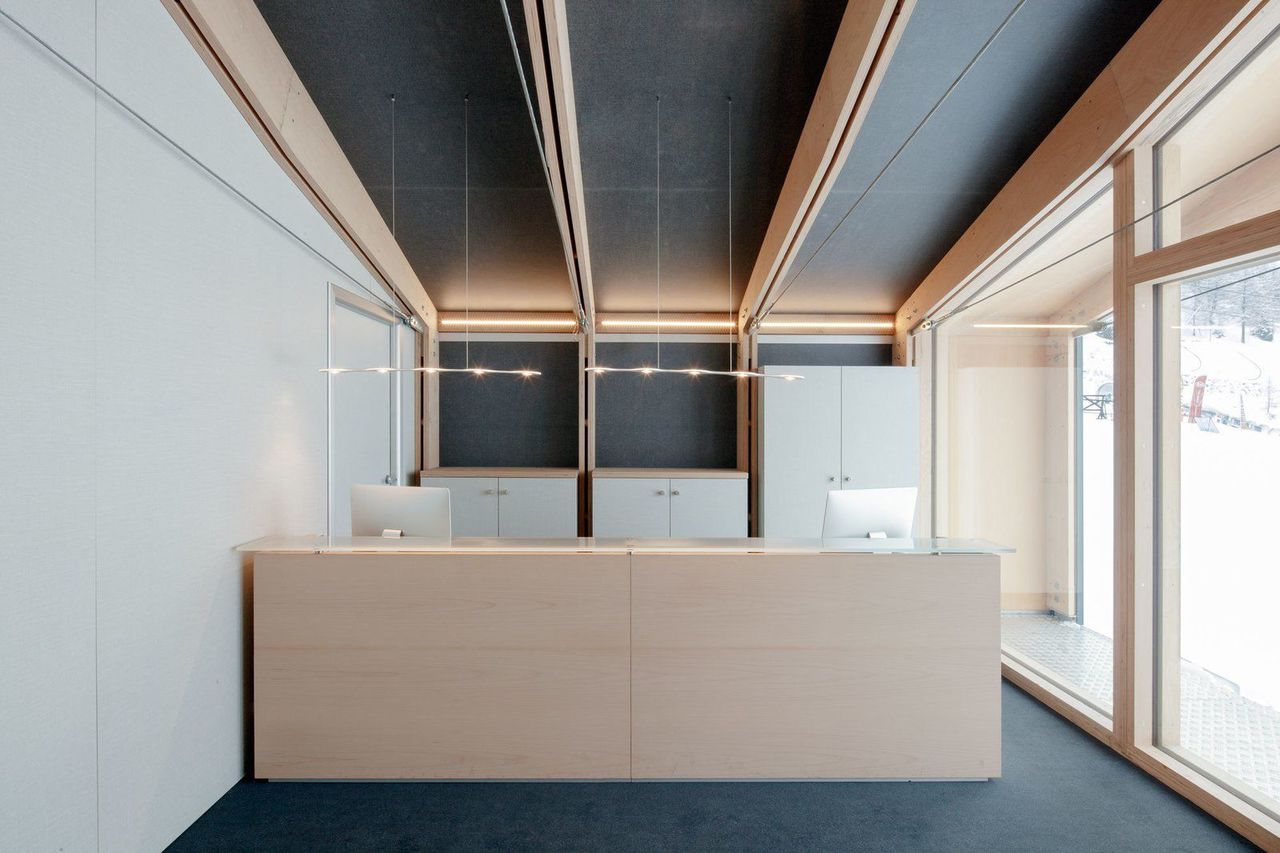 All of the interior furnishings were designed and built by LEAPfactory for this specific project. These pieces, including the reception desk, are made of laminated boards and the same reforested beech wood used in the school's structure. A door behind the reception desk leads to a living room for the ski and snowboard instructors.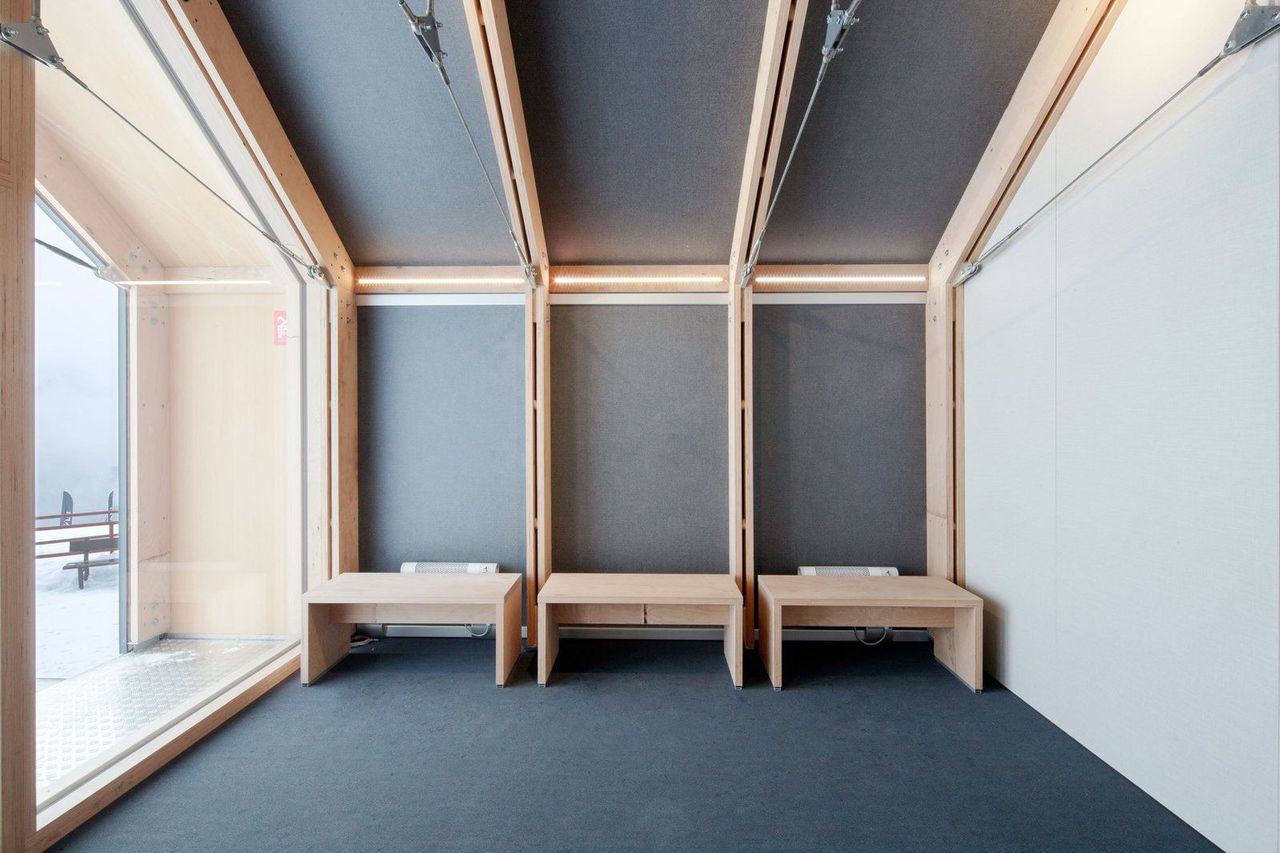 The building's restrained color and material palettes carry over to the minimalist wood benches in the reception area. Since the facility must withstand heavy usage as well as inclement weather, it was built with "easy maintenance" in mind, according to Girodo.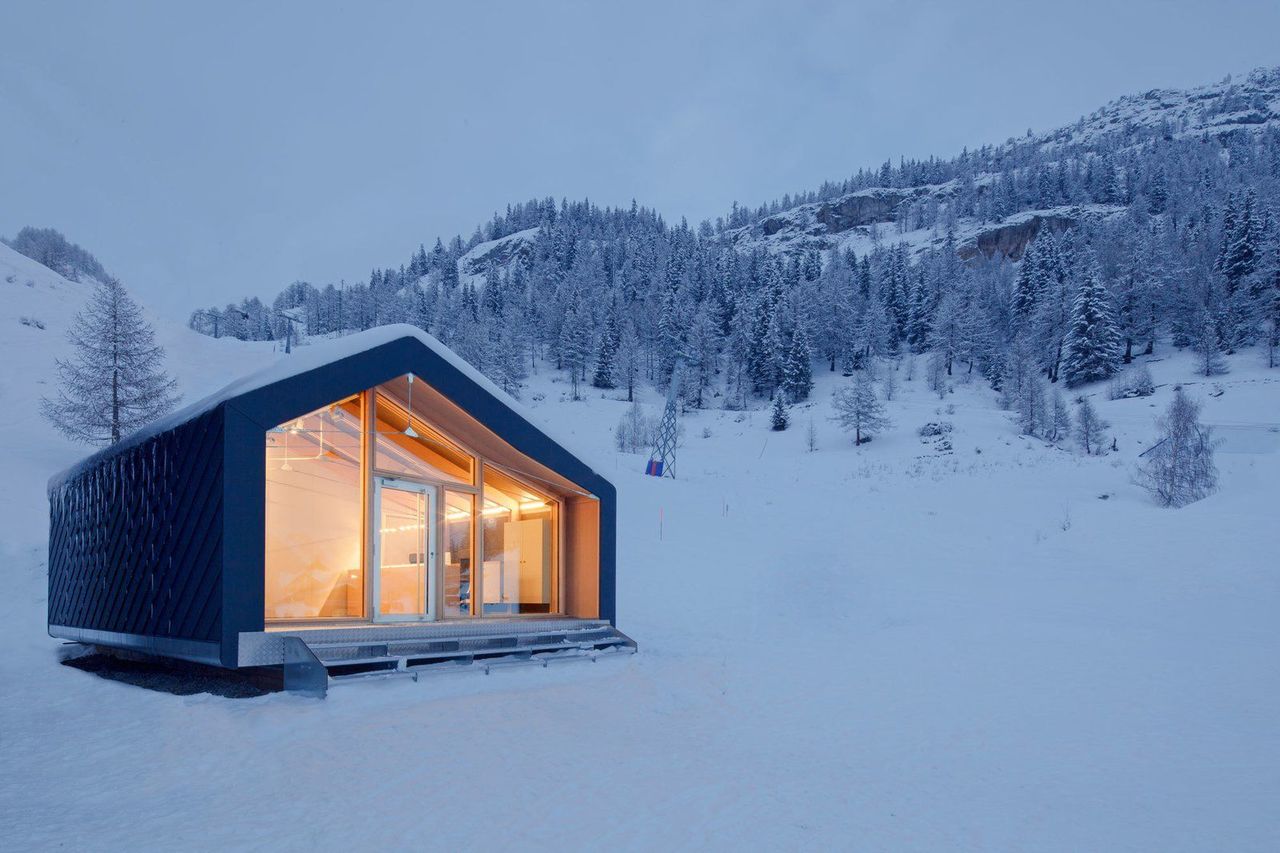 Girodo describes LEAPfactory's architecture as being "molded according to the needs and stresses imposed by context." In this setting, strong winds and snow loads are serious concerns. The shell's composite sandwich panels and aluminum shingles ensure that the school can withstand the elements.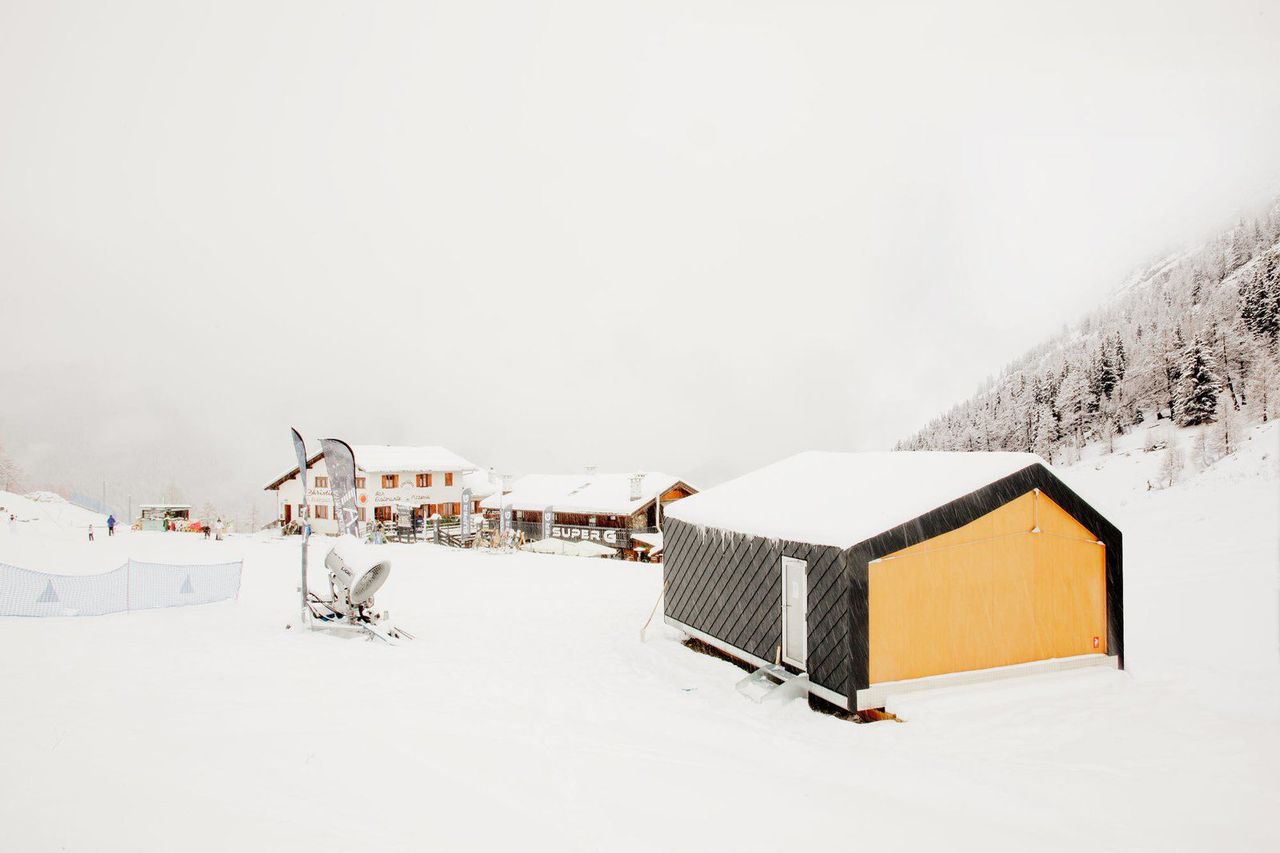 The school building sits above the snow, on light piles instead of a permanent concrete foundation. This makes the building easily removable and, according to Girodo, "avoids risks and complications during on-site construction." The environmental impact of the facility's 10-day dry-assembly was minimal compared to traditional construction methods.