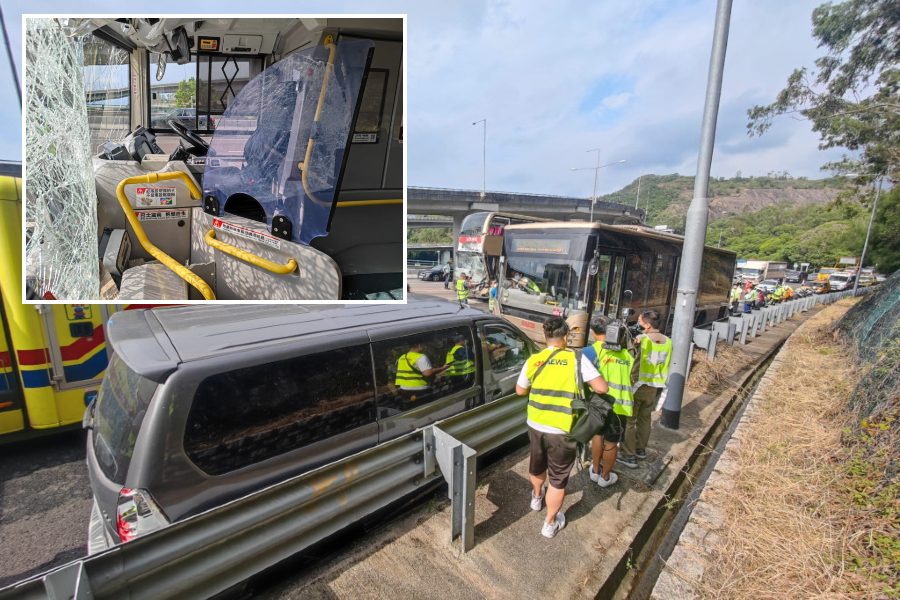 Thirteen injured in four-vehicle collision on Tuen Mun Road
Four vehicles, including two buses, were involved in a multi-vehicle collision this morning on Tuen Mun Road's fast lane toward Kowloon, resulting in 13 people injured.
The crash occurred at 8.05 am on Wednesday. A van reportedly lost control due to the slippery road and rammed into the curb, while the single-deck bus that followed behind failed to stop and collided with it.

A double-deck bus then rammed into the single-deck bus. One private car in the middle lane was hit by a rear wheel that flew off the van.

A total of 13 people suffered minor injuries, including an 8-year-old boy.

The cause of the accident is still under investigation.