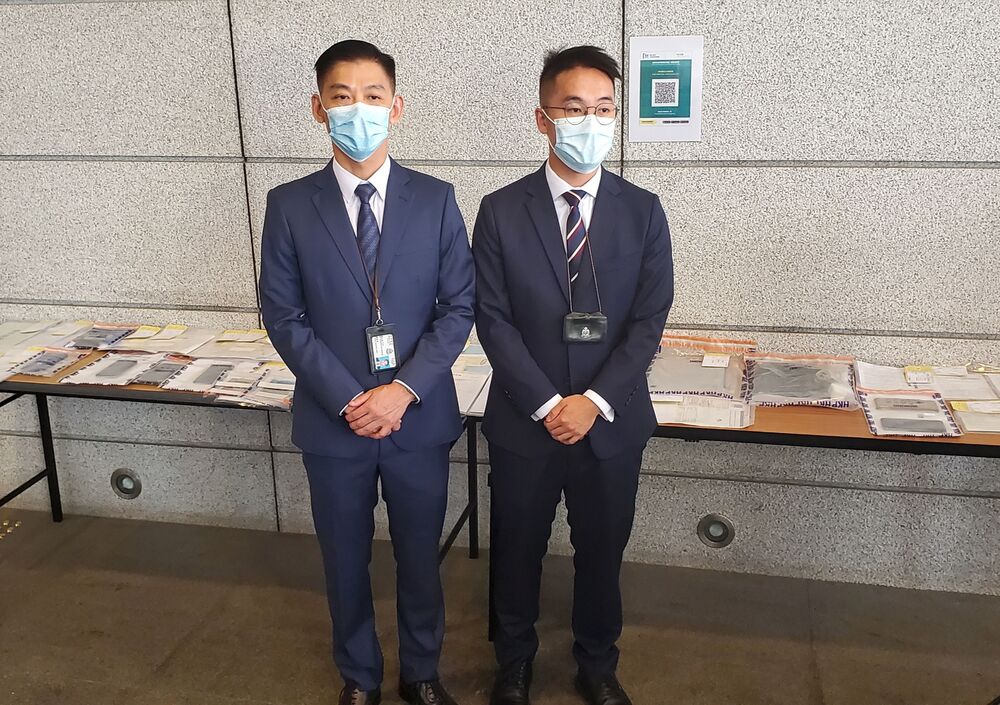 Thirteen arrested for conning HK$1.73 million of anti-epidemic funds
Thirteen people have been arrested for conning the government of HK$1.73 million in anti-epidemic funds by providing false documents.
The 13 suspects -- five men and eight women aged between 23 and 67, were arrested for fraud and conspiracy to defraud between Tuesday and today.

Police said the suspects, with merchants and jobless individuals among them, were applicants for the funds and persons-in-charge of relevant enterprises.

The scams were committed between March 2020 to January 2021. The suspects submitted 42 applications with false documents, among which 18 applications involving HK$620,000 was approved.

Some HK$190,000 was frozen by police.

The suspects applied the funds for retail shops, beauty centers, party rooms and massage establishments, and claimed their businesses started running before the government launched the subsidies. Police said more people might be arrested.

Those who are convicted of using false statements can be sentenced to up to 14 years' imprisonment.