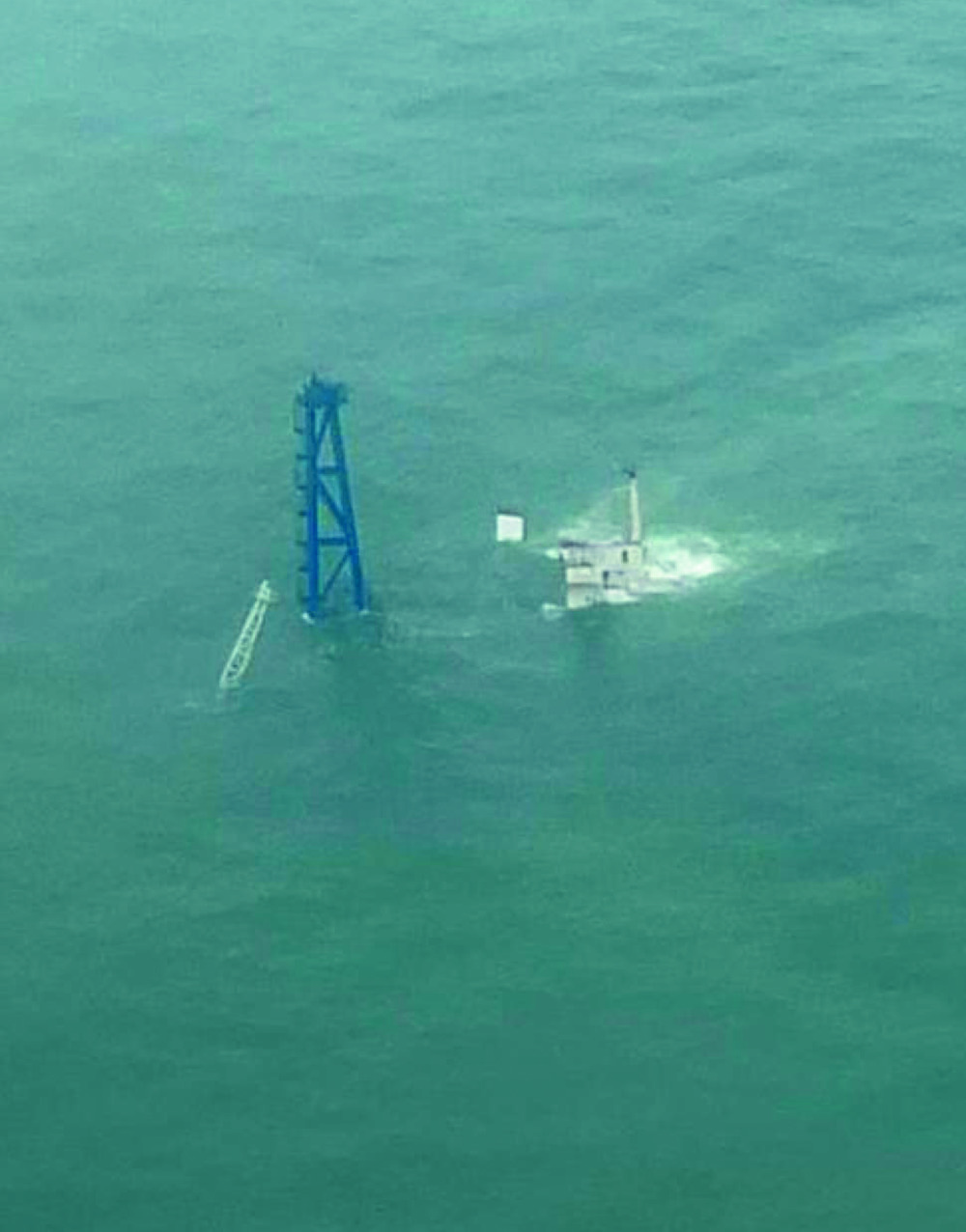 Third day of rescue mission yields one survivor, 12 bodies
A fourth crewman from a sunken mainland vessel was rescued and 12 bodies were found yesterday, three days after the ship broke in two near the eye of Typhoon Chaba in the South China Sea.
Hong Kong and Guangdong forces are still searching for 14 missing crew members.

Guangdong authorities said seven aircraft, 246 vessels and 498 fishing boats are searching a 16,000-square-kilometer area for the mission.

China Central Television cited the Guangdong Maritime Search and Rescue Centre as saying a fourth crew member was rescued yesterday.

He was found 46 hours after the mainland engineering vessel, Fujing 001, sank on Saturday around 300km southwest of Hong Kong while the typhoon eight signal was hoisted.

Out of the 30 crewmen on board, only three were rescued that day in the Government Flying Service's largest rescue mission due to difficulties by the pilots in accessing the area due to the wind farm that was being built.

One helicopter pilot said yesterday that the operation was difficult due to the limited information they had about the accident site.

"Initially, when we received the order from the Maritime Rescue Co-ordination Centre, we did not have much information. But we needed a plan immediately," said Wing Li Ka-wing.

"The accident site was far from base and helicopters could only stay there for a short time given their fuel capacity," said Li. "We removed all the chairs and unnecessary equipment so as to cut down on fuel use I had never seen mobilization on such a large scale."

Cyrus Szeto Chi-pang, the winchman who rescued the three survivors, said conditions were savage.

"The survivors were being whipped about by the waves. We saw them grabbing the railings of the vessel they could have slipped into the sea at any time. We could only see them intermittently as they were being swallowed up by the waves."

He went on to say they usually rescued survivors one by one but given the conditions, he winched up two survivors in one go at one stage.

"We could not predict what would happen next," Szeto said. "Since we found the vessel, we really didn't want to see people slipping away in front of us."

Rapid shifts in wind direction further worsened rescue conditions, making it difficult to calculate the locations of the survivors or bodies.

"We will not give up any chance we have of finding survivors and previous experience tells us survivors can be found even after a long time," Li said.

The news came as the Hong Kong Observatory defended its typhoon forecast for Chaba.

"We observed that Chaba had been intensifying so we adjusted our estimation and it turned out we were largely correct," said Choy Chun-wing, the observatory's acting senior scientific officer.