The older sibling of the children identified last week was the city's sole confirmed case on Wednesday.
A third child of a Saudi Arabian consulate employee was Hong Kong's sole new Covid-19 case on Wednesday, a week after two of her siblings were confirmed as infected.

The latest family member to be confirmed as infected was the older sister of a 13-year-old girl and 11-year-old boy identified as carrying the virus last Wednesday.

The older daughter, aged 17 and unvaccinated, was classified as an imported case after testing positive at a quarantine centre following her recent arrival from Saudi Arabia with her two younger siblings.

She was among four close contacts sent to the facility after her brother and sister tested positive.

The city's tally of confirmed infections rose to 11,980. Fewer than five people tested preliminary-positive on Wednesday.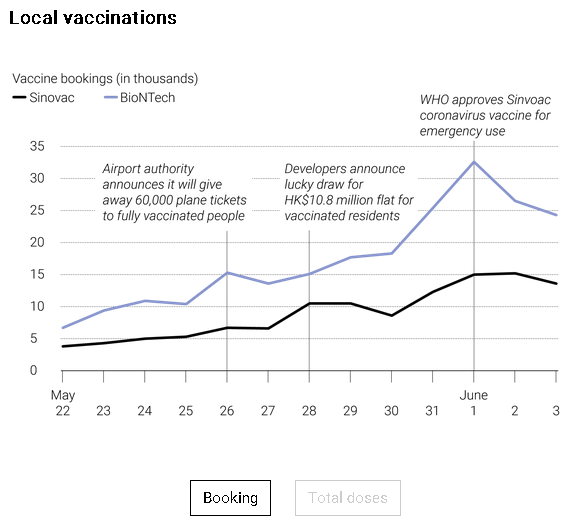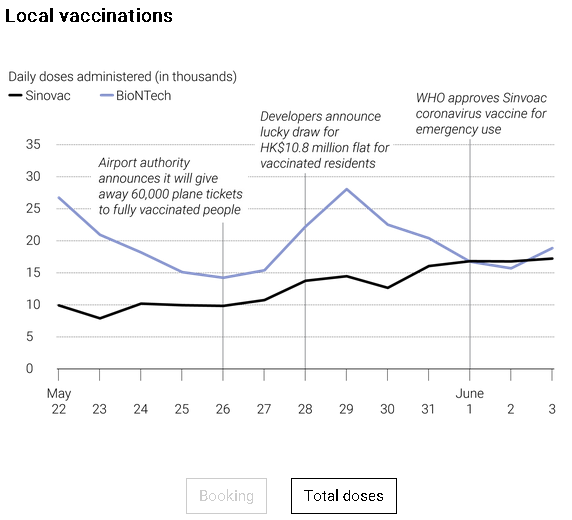 The two younger children made headlines last week after it was revealed they had flouted self-isolation requirements upon arriving in the city on July 16, visiting multiple locations including the Citygate Outlets shopping centre in Tung Chung and the nearby cable car terminal.

While consulate employees and their family members are exempted from undergoing mandatory quarantine at designated hotels, they must still self-isolate at home. Health authorities later revoked the exemption for the Saudi Arabian and his family.

The 17-year-old apparently also failed to self-isolate at home, as Centre for Health Protection information showed she had visited Westlands Centre, a commercial building in Quarry Bay, and Cityplaza shopping centre in Taikoo Shing with her siblings.

There are currently 12 groups eligible to apply for quarantine exemption, including "government officials carrying out governmental duties", aircrew members and directors of listed companies in Hong Kong on business.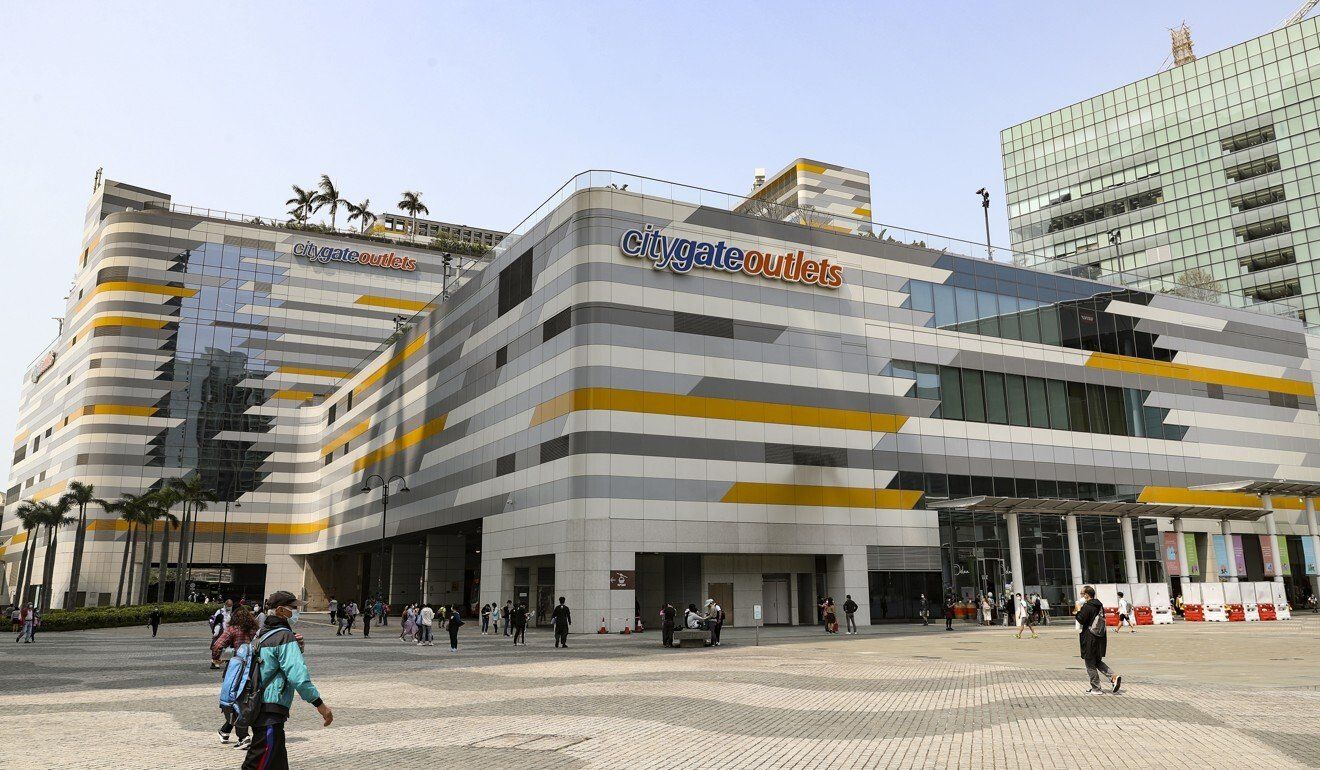 At least two of the Saudi Arabian siblings were known to have visited the Citygate Outlets while violating their home-isolation requirements.

All three infected children were found to be carrying the L452R mutation, which has been linked to several variants, including the fast-spreading Delta strain.

The 13-year-old daughter, whose condition worsened to critical on Saturday, improved by Wednesday and she was listed as seriously ill.

Centre for Health Protection controller Dr Ronald Lam Min-kin said last Thursday that officials were determining whether to prosecute, and the Department of Health has not replied to repeated inquiries regarding that possibility.

Meanwhile, civil service chief Patrick Nip Tak-kuen said the administration would continue to adopt a "multipronged" approach to encourage vaccination, as 24 community centres prepared to start walk-in bookings for those aged 70 and above on Thursday.

He said 22 centres would give out 200 day passes at 7.45am, while the sites at the airport and Tung Chung would distribute 100. He also revealed that quotas for online bookings would increase by about 3,000 a day, with the reservation period lengthened from three weeks to four.

Separately, a third booster shot of the Chinese-produced Sinovac vaccine six months following the second dose could result in a significant increase in antibody levels, a new study by Chinese researchers published on preprint website medRxiv for peer review has found.

University of Hong Kong microbiologist Dr Ho Pak-leung, however, said it was still too early to say whether it was necessary for most recipients in the city to take a third dose as there were still many people who had not received their first or second.

"Under the scenario that, if some groups of people who received both doses saw a lack of effectiveness in preventing severe illnesses [triggered by Covid-19], or if they lacked a response in their immune systems, they might need to get a third dose," he told a Wednesday morning radio show.

"But for the general public, it is still too early for discussions about a third dose."