Mistrust of government and a new emphasis on national education could be accelerating an exodus from Hong Kong as parents seek a brighter future abroad for their children.
Eddie Lo* is preparing for an imminent move to Britain with his wife, a primary-school teacher, and their two young children. They want their son settled in a British state primary school in time to sit the competitive 11-plus entrance examination next year.

Several of Lo's friends with children, including other teachers in his wife's school, are preparing for a similar move, adding to the 27,000 British National (Overseas) passport holders who have already taken advantage of the scheme offered by British Prime Minister Boris Johnson last year, for those holding BN(O) passports and their dependents to settle in Britain.

"In my wife's school almost 10 per cent of the students left in the previous two years," Lo says, "and more may leave this summer."

Private education would be beyond the means of Lo, who works as a junior researcher in a Hong Kong university, but he just wants to get out of Hong Kong. His main motivation: "I don't want my kids to keep being brainwashed and become patriotic zombies."

He is not without trepidation as his family prepares for their new life, worrying about where they should live, how to find a good school, whether they can find work to replace their good jobs in Hong Kong education, to say nothing of racism. Lo knows from social media that "not all British are friendly to Hongkongers. Discrimination is everywhere, and my kid may suffer from school bullying."

But it is not enough of a worry to dissuade the family from taking their chances.

Not in recent memory has Hong Kong education been so disrupted, by protest, politics and then a year of actual pestilence. And as Hong Kong parents peer into the months ahead, with the pandemic seeming to be on the retreat, they are making difficult decisions over their children's education, in a context radically changed not only by Covid-19, but the new political landscape.

In early April, the Education Bureau confirmed that four core subjects of the senior secondary curriculum – Chinese and English languages, mathematics and liberal studies – would be "optimised", in order to address Beijing's concerns, following unrest in the city, that students were being taught unpatriotic ideals in classrooms.

This includes the renaming of liberal studies as "citizenship and social development", which is regarded by schools as, in reality, a new subject, it being halved in curriculum time, graded by a simple pass/fail, and involving a heavy emphasis on national education, including a compulsory school visit to mainland China.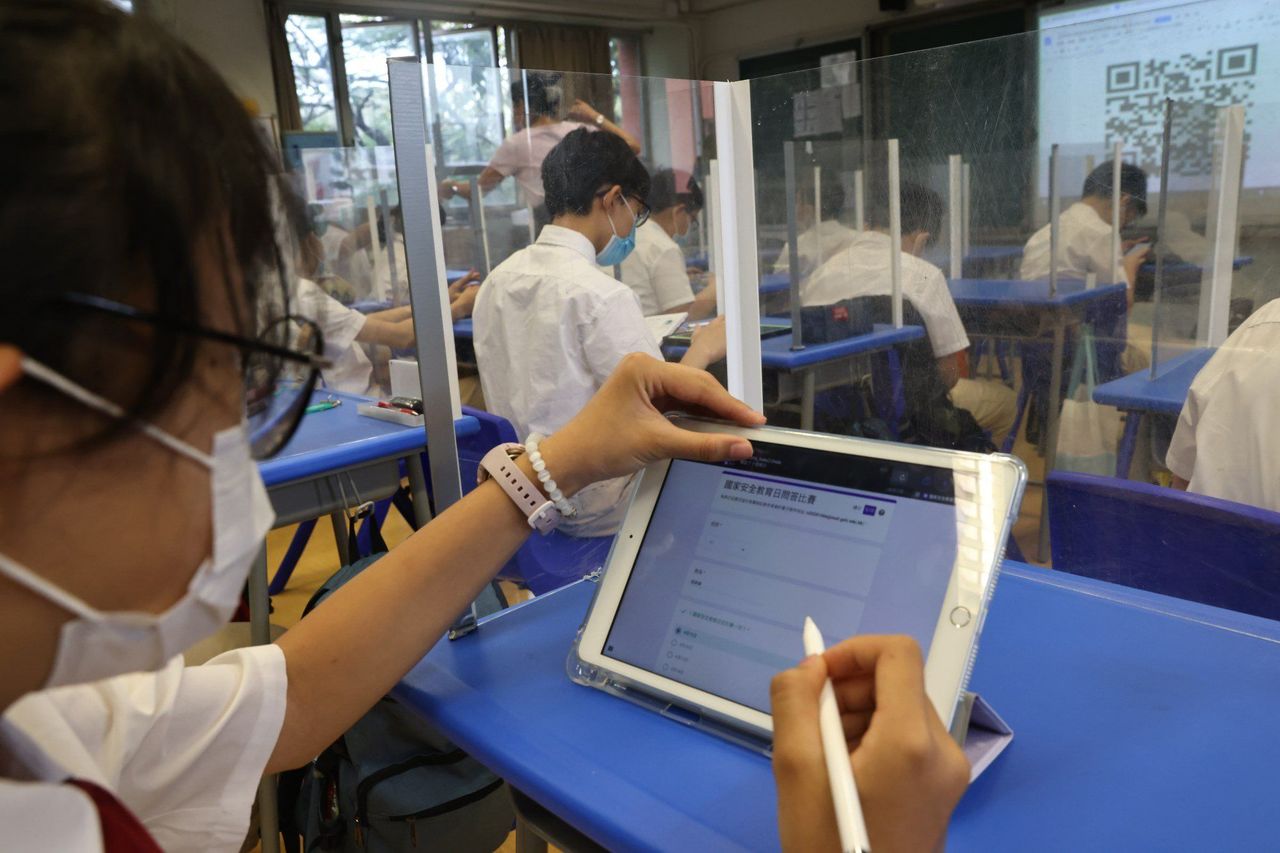 Students take a quiz at Gertrude Simon Lutheran College in Yuen Long, Hong Kong, during National Security Education Day on April 15, 2021.

The Hong Kong Association of the Heads of Secondary Schools (HKAHSS) has warned that the revised curriculum will dissuade debate and discussion and result in a return to rote learning and drilling for examinations.

For the citizenship subject, "Hong Kong today" becomes "Hong Kong under one country, two systems"; "Modern China" becomes "Our country since reform and opening up".

"Curriculum-wise, one can hardly say the changes are minor," wrote Michael Wong Wai-yu, honorary executive secretary of the HKAHSS, in its response in March during the government's short consultation on the implementation – not the content – of the changes.

Meanwhile, for Chinese language, plans by the bureau to lose the aural paper would reduce opportunities for students to develop communication skills, while the pared-down English-language subject could affect their skills in that language – changes that did not match the needs of society.

Unlike previous reforms, which involved years of consultation that aimed to achieve a consensus of support, followed by preparation, these are being rushed in for implementation for students starting Secondary Four in September.

At the same time, classes as young as kindergartens, both local and international, have reported high levels of withdrawals.

"Every school is being hit very hard, by the economy, Covid-19 and social disturbance," says Cheung Siu-ming, former principal of Creative Secondary School, a Direct Subsidy Scheme (DSS) school, and now a member of its board. "Some schools are losing up to 10 per cent of their population, whether aided, DSS or private. Some international schools have reduced their debentures and are offering free scholarships."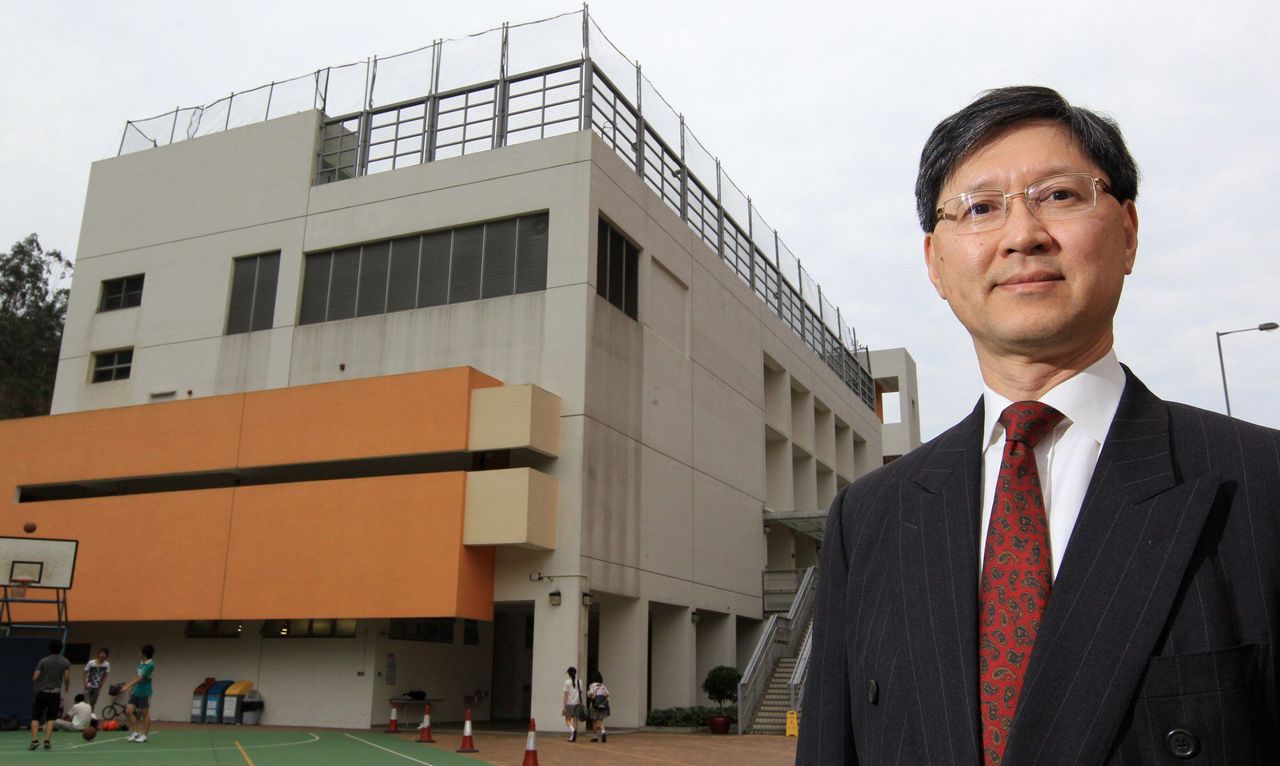 Cheung Siu-ming at Creative Secondary School in Tseung Kwan O, where he is a former principal.

Hong Kong has been the only inter­national market that not only held fast for enrolments in British independent schools, but increased by as much as 14 per cent during the pandemic. All others declined, says Barnaby Lenon, chairman of the Inde­pendent Schools Council (ISC) in Britain, quoting unpublished figures from its upcoming annual census for the current academic year.

On the January census day, there were 5,962 Hong Kong students enrolled in British schools – up from 5,127 in 2020 – an unusually high number, according to Lenon. "We are expecting the numbers to rise very significantly," he says. "Demand from Hong Kong has always been strong but it seems to be getting stronger."

Another Hong Kong parent, Janice Leung*, whose daughter is in Secondary Five in an elite local school, says of others in the year group, "They are all leaving – they are either going abroad or to international schools. After the protests there are parents and students think­ing very, very differently. There is a sense of not trusting the government, and that has sparked the need to get away from Hong Kong. They don't even see their children's futures here."

Anna Lee Tin-yan, head of Education Services, North East Asia, of the British Council, is observing the consequences. "Agents are telling us that they are positive about growth in school-age students going to the UK over the next five years as Covid-19 becomes more controlled," she says.


Weighing the options

In 2012, 70,109 day school secondary students sat the Diploma of Secondary Education (DSE), a number that plummeted by 37 per cent to 44,127 in 2020, according to the Hong Kong Examinations and Assessment Authority (HKEAA). That is primarily due to a substantial demographic decline in the school-aged population. Now, the BN(O) scheme has resulted in a mass of inquiries about state schooling in Britain, as well as the traditional interest in fee-paying schools.

However, state-school places cannot be secured until the family arrives in Britain – with flexibility for one parent to go first, to find somewhere to live and places for their children. Families will need to get up to speed on the range of schools in the public sector, following a decade of liberalisation that has seen the rise of academies that operate autonomously from local government (most of them in the state sector), "free" schools that are privately operated but state funded, and maintained schools under council management.

Danny Harrington, co-founder and director of Hong Kong-based ITS Education Asia, offering school placement and tutoring services, points out the huge variety of schools in Britain. He recommends parents choose the area in which they wish to settle, then start looking for schools, using Office for Standards in Education (Ofsted) inspection reports as a guide to their quality.

Lenon says he would "expect many Hong Kong students coming to the UK to join state schools. But there are difficulties in that. You have to apply by a certain date and have to be within the catchment area. It is a three-stage process: stage one getting the job, stage two acquiring a house, and stage three finding a school.

"If you turn up anywhere in the UK, the local authority has a duty to place a child in a school. But it is likely to be the least popular school in the area as others are full."

Those who can afford the fees are playing safe by choosing one of more than 600 fee-paying independent schools. These are now ready to welcome Hong Kong recruits, although places in the more competitive schools have waiting lists and require success in entrance examinations.

"The Hong Kong market is important to boarding schools," says Lenon, "not in numbers but because all schools have a positive view of Hong Kong students. They tend to be diligent and well behaved, and that is very attractive to our schools."

Hong Kong families have been offered flexible entry dates, not being tied to catchment areas, "and our schools get the best results", he says, referring to the performance of Inde­pendent Schools Council schools in GCSE and A-level examinations that always exceed national averages.

While state day schools cannot help Hong Kong families before they arrive, there is a tradition of state boarding schools – 34 in total – actively recruiting those in Hong Kong who hold full British passports, as they are entitled to do. These schools are now an option for BN(O) arrivals and places are being offered before they depart Hong Kong.

Agent Jimmy Wong, CEO of Hong Kong Overseas Studies Centre, is handling five to six times more applications than he does normally for this type of school. "To confirm your place you just need to show you have arrived and settled in the UK," he says.

State boarding schools are more affordable than private, as parents need to pay only the boarding costs, not the tuition fee. These range from around £11,500 (US$16,000) to £16,500 a year, compared with an average of £35,290 for independent boarding schools, and £15,000 for private day schools, according to the 2020 Independent Schools Council Annual Census. Places, however, are limited, compared with private boarding schools.

Traditionally, parents eyeing overseas education are ready to make the greater financial sacrifice of choosing schools in the independent sector, which they can select according to their preferences and their children's needs and academic abilities.

"Families who can afford private will choose that, even day schools, because they can secure a place before they arrive in the UK," says Wong. Some, once they are settled and know where to find a good state alternative, may move after a year or two. He says his business is booming for all types of schools, and he has been surprised to come across parents with children as young as five or six now looking for places, where "mum or dad would apply for guardian visas to go with their children".

Beyond Britain, Australia and Canada are viewed as good options, due to the post-study work rights they offer, as well as access to cheaper state schools that do not impose residency requirements. In Australia, inter­national students can enrol in state day schools that charge cheaper fees than private institutions, and if one parent accompanies the child they do not need to pay a host family for board and lodging.

"We have had a threefold increase for Canada," says Wong of those interested in the country, which is currently not restricting the kind of inward travel that has stopped Hong Kong students taking up places in Australia over the past year. Study permit holders in Canada – excluding the many Hong Kong students who hold Canadian citizenship – grew by a total of 20 per cent between 2015 and 2020, reaching 2,615 last year.

"Canadian authorities are also offering them two-year post-study work visas leading to migration," Wong says. "This is an attractive proposition for families looking to migrate through their children's education."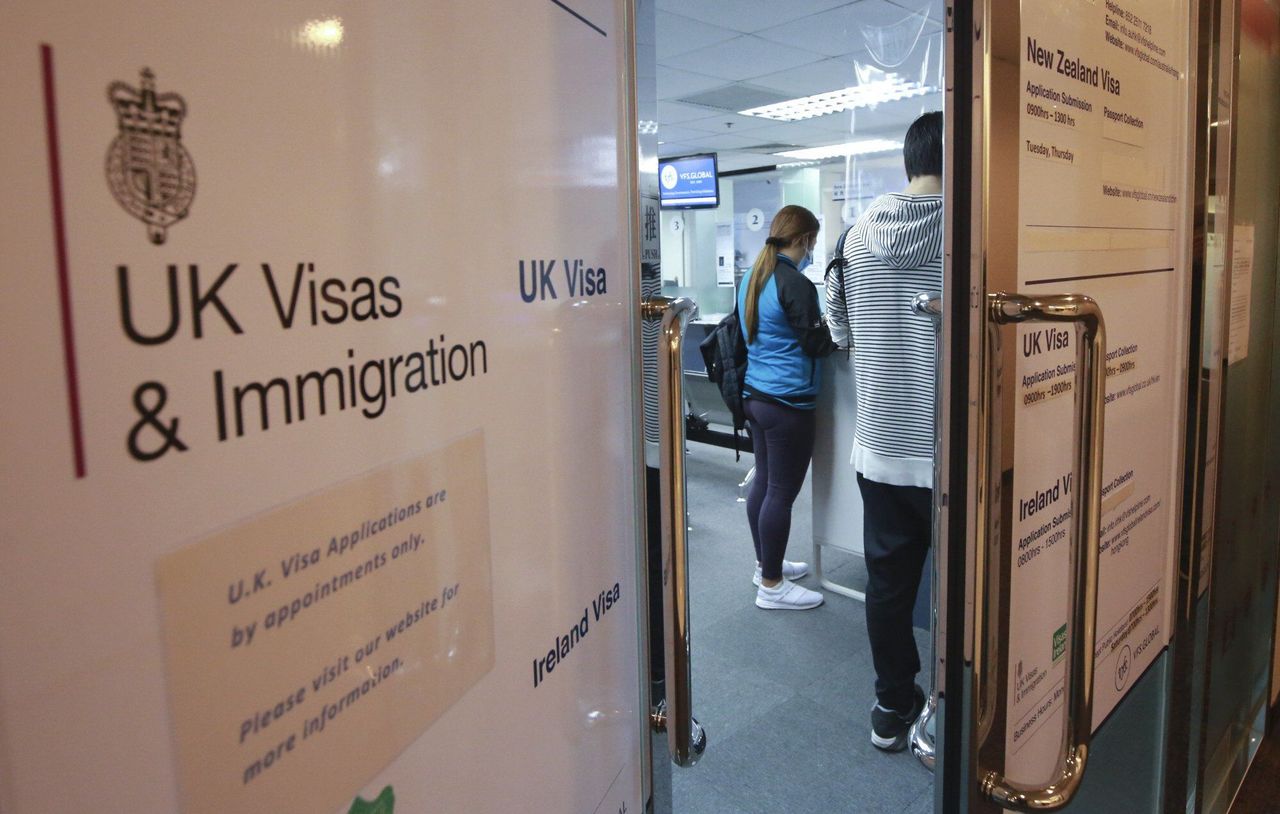 Hong Kong residents apply for a British National (Overseas) visas under the UK's new immigration scheme at Britain's visa centre in North Point.

St Joseph's College in Ipswich, in the English county of Suffolk, is affiliated to the La Salle Foundation in Hong Kong, and has been drawing students since the 1960s, particularly those funded under the civil service over­seas education allowance scheme, until that was phased out after the Hong Kong handover in 1997.

In the past five years, numbers have increased, particularly from wealthy mainland Chinese families settled in Hong Kong, says Alice Lee, the school's overseas liaison officer. "But since the announcement of the BN(O) [scheme] last year, we've seen a surge of inquiries from Hong Kong students who either have BN(O) passports or with parents holding BN(O) passports."

Headington School in Oxford, which has more than 1,000 girls aged three to 18, also has a long history of recruiting from Hong Kong, with roughly 60 students joining the school from the territory in the past three years. Headmistress Caroline Jordan says, "Oxford is a very popular city so we have seen a number of applications for day places for families moving to the UK under the BN(O) scheme." More than 10 families moving to Britain are due to join the school in September, she adds.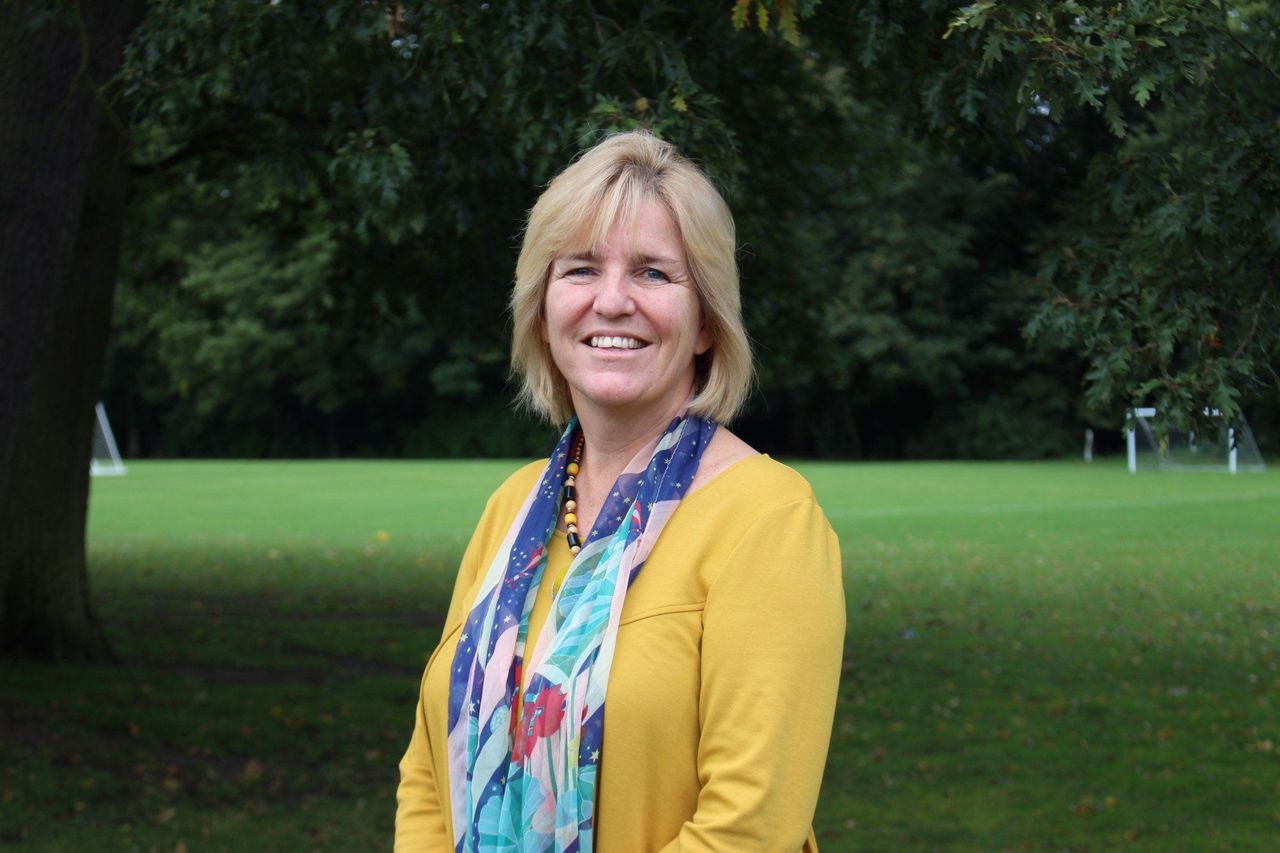 Caroline Jordan, headmistress of Headington School in Oxford, UK.

In these tense times, schools are important settings for building trust and friendships between cultures, when polarisation and racism has been reported to be on the rise globally, including in Britain.

Some Chinese students have experienced this in the wake of being blamed for the "China virus", a term coined by former US President Donald Trump. Moreover, some schools have reported dealing with conflict erupting between their Hong Kong and mainland Chinese students.

Jordan is aware of this context and says that diversity and inclusion have been made a key focus at Headington this year.

"We have put in place training for all staff as well as introducing diversity ambassadors throughout the school," she says. "Members of staff including our house mistresses manage the interaction between different nationalities and are experienced at inte­grating different cultures. One of the great benefits of a boarding school education is the opportunity to live alongside students from other cultures. In this environment, girls at Headington often make friendships for life."

Interviews with parents suggest that, before the BN(O) motivation, families had opted for a British education for two key reasons: to purchase a bespoke, exclu­sive education that offers opportunities beyond those available in publicly funded Hong Kong schools, or because their children are struggling with the local curriculum and going abroad is perceived as giving them a better chance of reaching university and dev­eloping their abilities – such as English language and independence – than might be possible in a local school.

"The local curriculum has always been pretty contro­versial," Wong says. "It is seen as tough, hard and pressurised. Even without the political situation, some families want their children to go abroad. Some are frustrated the curriculum has not improved. That is one of the key reasons they want to go abroad."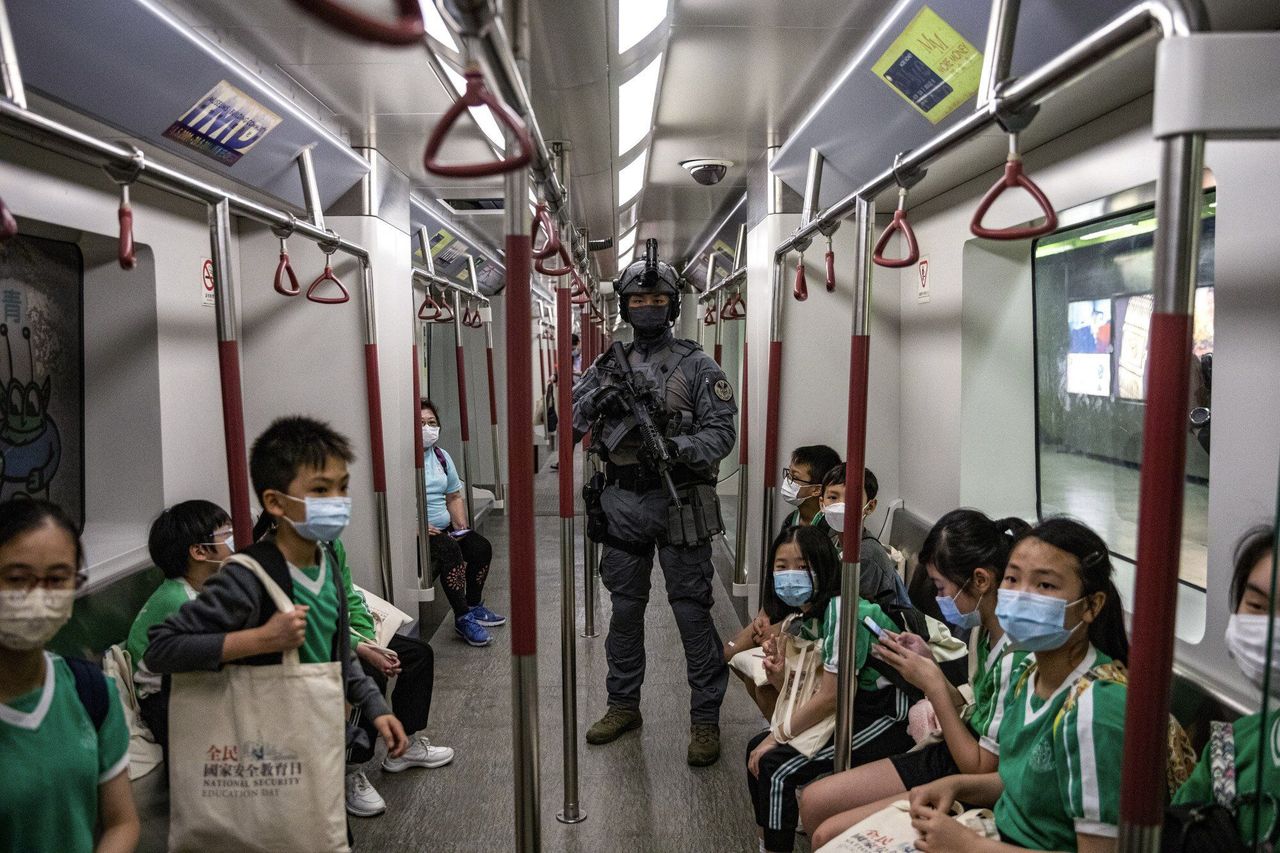 Hong Kong students visit a mock subway station used for police drills as an officer stands guard during an open day to celebrate National Security Education Day at the Hong Kong Police College in Hong Kong on April 15, 2021.

Cindy Lam, who enrolled her daughter in a top British girls' boarding school near London, explains her rationale as, "because of the interests and aptitudes she showed from a young age, we thought she would benefit from a curriculum that included classical and European languages – [subjects not] available at either local or international schools in Hong Kong to the same extent".

Lam is satisfied with what her daughter has achieved – she is now holding an offer for the University of Cambridge – as well as the friendships she made with "kind, intelligent, passionate girls", and activities she took part in such as "school trips to theatre, to museums and shows".

The school is among the top academically, but without the pressure. "Her house mistress likes to host dinners during the week of exams to help the girls relax," she says. "The school organises extra games so the girls have a chance to do sports on revision days. It's almost the opposite of what Hong Kong schools tend to do."


'Staying in Hong Kong may have been better'

But not all share such positive experiences, whether due to a child not being ready to be sent for education in another culture, far from home, or because the insti­tution falls short of expectations. English language is another common challenge.

Hongkonger Gordan Tsang's son went to a state further education college for a pathway that involved cramming for GCSEs in one year, to enable him to progress to A-levels.

He chose a sixth-form college in southwest England, in the hope his son could develop critical thinking and independence, and escape the "spoon feeding" of the local curriculum. "There is too much memorisation," he says, "just like a machine, for the model answers."

His son found the English and essay writing require­ments to be particularly difficult. But Tsang is not satisfied with the investment, which set him back HK$500,000 (US$64,000) for the first year of boarding, and now an annual HK$400,000 after his son turned 18.

"He had to adapt to the teaching, and the culture. He expected the teachers in the UK to be more helpful. But he was very disappointed," says Tsang.

And communi­cation between the parents and the college was also not what he expected. "They were very good at saying that if there's a problem just email. But they didn't reply to my emails, even if you say it is urgent."

His son continues to struggle. "He has been very depressed and stressed, living by himself in a studio," he says. He did not get the A-level grades he needed for direct entry to university and is now doing a foundation course, which means an extra year before studying for a bachelor's degree. "Staying in Hong Kong may have been better."

Whatever the reasons for wanting to leave, whether families manage to or not, Hong Kong's ongoing student decline does not bode well for the future, and some of the numbers make for uncomfortable reading.

Analysis of the government's Annual Digest of Statistics shows an attrition across several years for local schools. In 2019, 45,809 students were enrolled in government, aided and DSS schools at Secondary Six, 16.4 per cent fewer than that cohort when they entered Secondary One in 2014 (53,330).

While some may have dropped out of school or moved to vocational colleges, others have switched to international schools locally or headed overseas. And while local secondary schools, in all year groups, had 32 per cent fewer students in 2019 compared with a decade earlier, international secondary school enrolment increased by 23 per cent over the same period.

With a demographic pickup at the primary level, the local sector for both primary and secondary fell by 15.7 per cent while their international counterparts increased by 25 per cent, to 41,133. Declining enrolment in the local sector forced 18 primary schools and 10 secondary schools to close over that period.

A minority of students, albeit in increasing numbers, have headed to British schools and pre-university college options, reflected in the number of child student visa issues, up almost 40 per cent to 2,890 in 2020, from four years earlier, according to the British Council. Meanwhile the number of Hong Kong students studying in British independent schools has increased by 22.5 per cent since 2016, to 5,962, according to the ISC.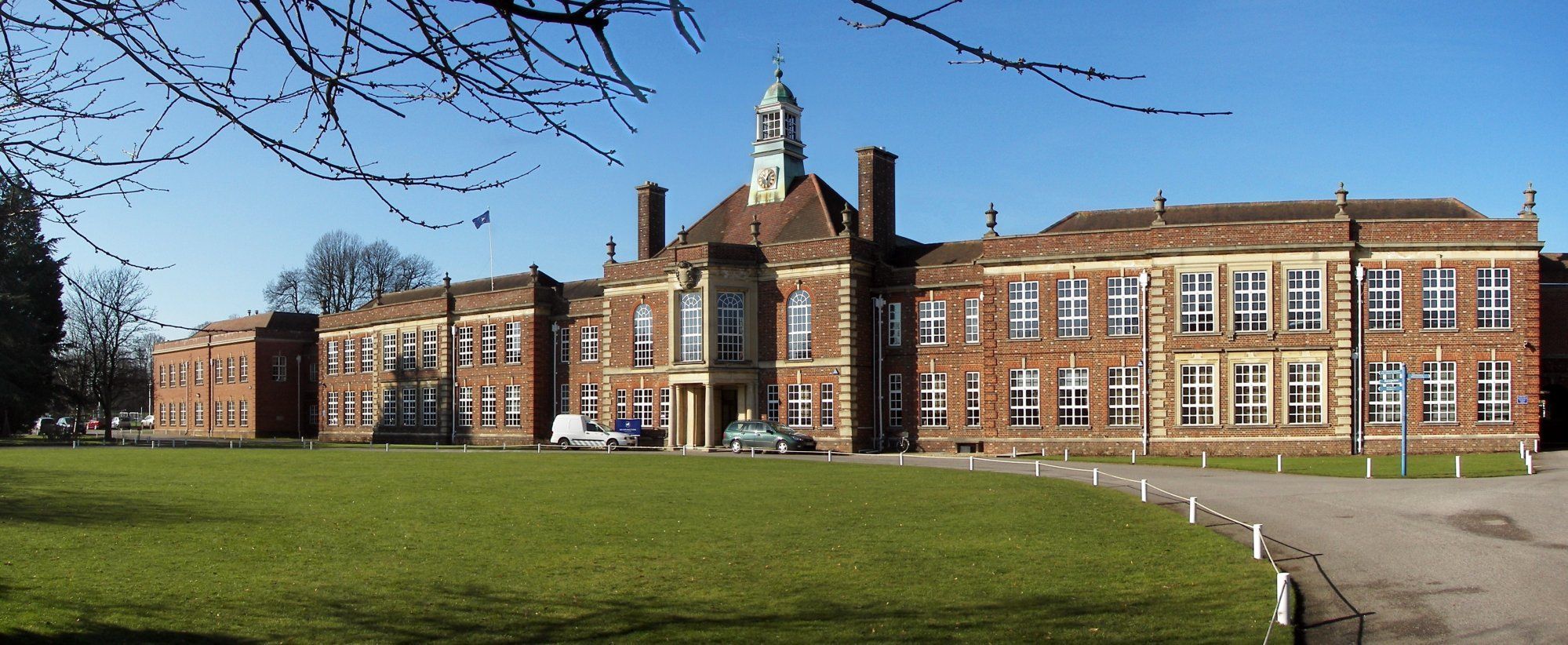 Diversity and inclusion have been made a key focus at Headington School in Oxford this year, says headmistress Caroline Jordan.

The number of students intending to head to British schools at the start of this academic year increased sharply, with child visas issued leaping by 17 per cent over the previous year, while the actual enrolment in ISC schools increased by 14 per cent, including students who could not travel and have been studying online from Hong Kong during the pandemic.

However, for those who complete the DSE, Britain is not the lead destination for higher education. The Education Bureau's Secondary Six Students' Pathway Survey, conducted annually, shows that in 2020 all but 2.2 per cent of the 42,000 school leavers proceeded to post-secondary education – 86 per cent locally. For the 14 per cent who went outside Hong Kong, the mainland was the lead destination (1,900 students) followed by Taiwan (1,600) and Britain (1,100). Among the rest, 700 went to Australia, 300 to Canada and 200 to the US.

A former senior education official says that even without the political changes, demand for overseas and international education would increase. "Because of globalisation more and more wealthy parents can afford to send their children elsewhere," he says. Parents know that those who study abroad benefit in their careers from their international experience. His own children opted for British universities after completing the DSE in Hong Kong.

There would also be a growing demand among wealthier Hong Kong families for international schools in the city that could use the extra income from fees for additional teachers, resources and activities beyond those offered by public-sector schools, he says. This does not indicate a problem with the DSE, which is now well recognised by universities overseas.

The problem with the DSE will continue to be the number of students taking it. The Census and Statistics Department has reported provisional figures that show live births have dropped by 24 per cent since 2017, from 56,548 that year to 43,099 in 2020, and from 52,856 in 2019.

According to teacher educators, the preschool sector is already bracing itself for the need for fewer schools, and teachers. But if the number of newcomers to Hong Kong from the mainland and elsewhere does not pick up post-Covid-19, and local families decide to leave, other sectors will also feel the chill.

The Education Bureau has in the last month finalised its plans for the radical shake-up of the senior secondary curriculum that sees the demise of liberal studies and the arrival of citizenship and social development – focused on national education – along with the implementation of national security education across all levels of schooling. Now, parents like Eddie Lo and his wife, as well as other educators, say they do not know where the "red lines" lie with regards to what can be taught and debated, and viewpoints that can and cannot be shared.

"When everything becomes unquestionable, all of us will lose our independence and become unconditional followers," says Lo, fearing the "red areas" related to Hong Kong, mainland China and their histories that cannot be debated.

"The latest changes make us more determined to move our children overseas."