If you're among the many folks who have had to cancel travel plans in the last year, thinking about new destinations can feel like a fantasy. While it might not be time to book a ticket to a foreign land right now, there's nothing stopping you from immersing yourself in a new culture from the comfort of your home or attending well-organized events with COVID safety protocols in place.
For those who fancy taking in the breathtaking views of Hong Kong from the Victoria Peak Tram, or visiting the magnificent Tian Tan Buddha, this initiative from Hong Kong Tourism Board is an excellent way to embrace the arts and culture of Hong Kong without getting on a plane.

Hong Kong's cultural influence can be found throughout Canada in everything from cuisines to galleries and more. So while we wait for travel restrictions to lift, you can still dip your toes into the Hong Kong experience with virtual and in-person events like these.

Appreciate The Arts While Physically Distancing

If visiting galleries and exhibitions are among your favourite ways to spend time, the Arts in Hong Kong site is your new best friend. Dozens of shows from Hong Kong galleries and artists can be accessed virtually by anyone, anywhere. You can follow an itinerary or go your own way and see what you find. No passport required.

Visitors can even explore the work of artists, both established and emerging, with Art Basel, Hong Kong's premium arts fair. This year, the fair is launching its first-ever digital show complete with online viewing rooms, special events, live broadcasts, and virtual walk-throughs.

Celebrate The Style Of Cheongsam On & Offline

An iconic and timeless fashion piece, the cheongsam is a highly tailored outfit with recognizable short sleeves, a starched mandarin collar, embroidery, an asymmetric wrap closure and side slits. Historically made for women, the modern take has designers debuting styles for all genders.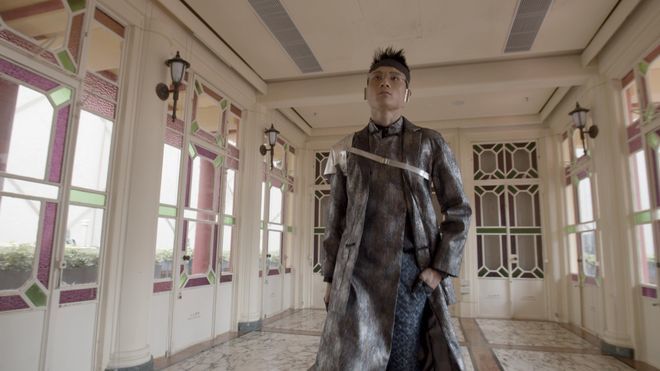 Transformative Chic: The Everlasting Cheongsam Exhibition is coming to Vancouver on June 2, with a virtual opening ceremony and online exhibition available across the country. Featuring nine Hong Kong designers — Grace Choi, Janko Lam, Kenny Li, Mary Yu, Mountain Yam, Polly Ho, Ranee Kok, Blind by JW and Cantosoul aka Jasmine Cheung — the exhibition celebrates this symbol of Hong Kong culture and its survival throughout history to become a global trend.

You can also find out which cheongsam matches your personality with this quiz and be entered to win a $500 VISA gift card. The quiz is open May 7 to May 30 and presented by the Hong Kong Economic Trade and Office (Toronto) to celebrate the exhibit.

Row Into The History Of Canada's Dragon Boats

Paddles Up! The Canadian International Dragon Boat Festival celebrates the cultural phenomenon that has spread across Canada. It all began when Hong Kong gifted Vancouver six teak boats in 1986. Since then, dragon boats and their crews have become a familiar sight in any Canadian city with a waterfront.

The festival celebrates the history and heritage of dragon boats in Canada and is available to view at the BC Sports Hall of Fame until October 2. Be sure to grab a ticket in advance and check out the COVID safety guidelines before visiting.


Plan Your Future Travels With An Interactive Map
You might not be able to explore Hong Kong on foot right now, but you can explore it virtually with this interactive map. Get a taste of the neon-lit streets, experience the fascinating contrast of old versus new Hong Kong and witness the iconic skyline without going through airport security. You might even find a familiar face, as Hong Kong is home to more than 300,000 Canadians.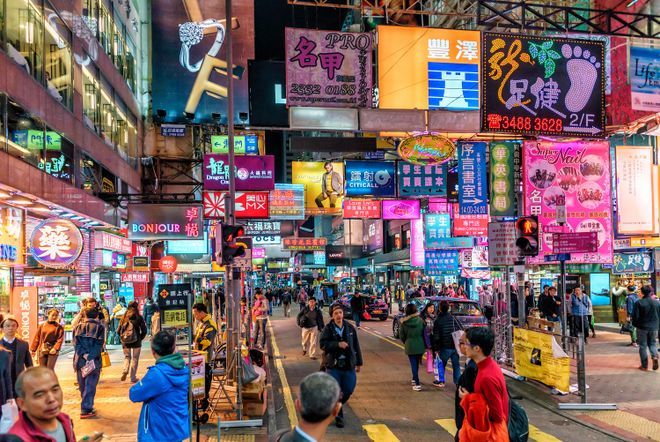 Hong Kong culture and arts are embedded in many Canadian locales. Whether you're celebrating your own Hong Kong heritage or you're curious to immerse yourself in something new, you can experience festivals, art and celebration in COVID-safe ways while gathering inspo for future travels.

From trend-setting fashion and art that breaks the rules to the interesting history of dragon-boat racing, there are lots of different ways to experience the charm of Hong Kong while staying close to home.