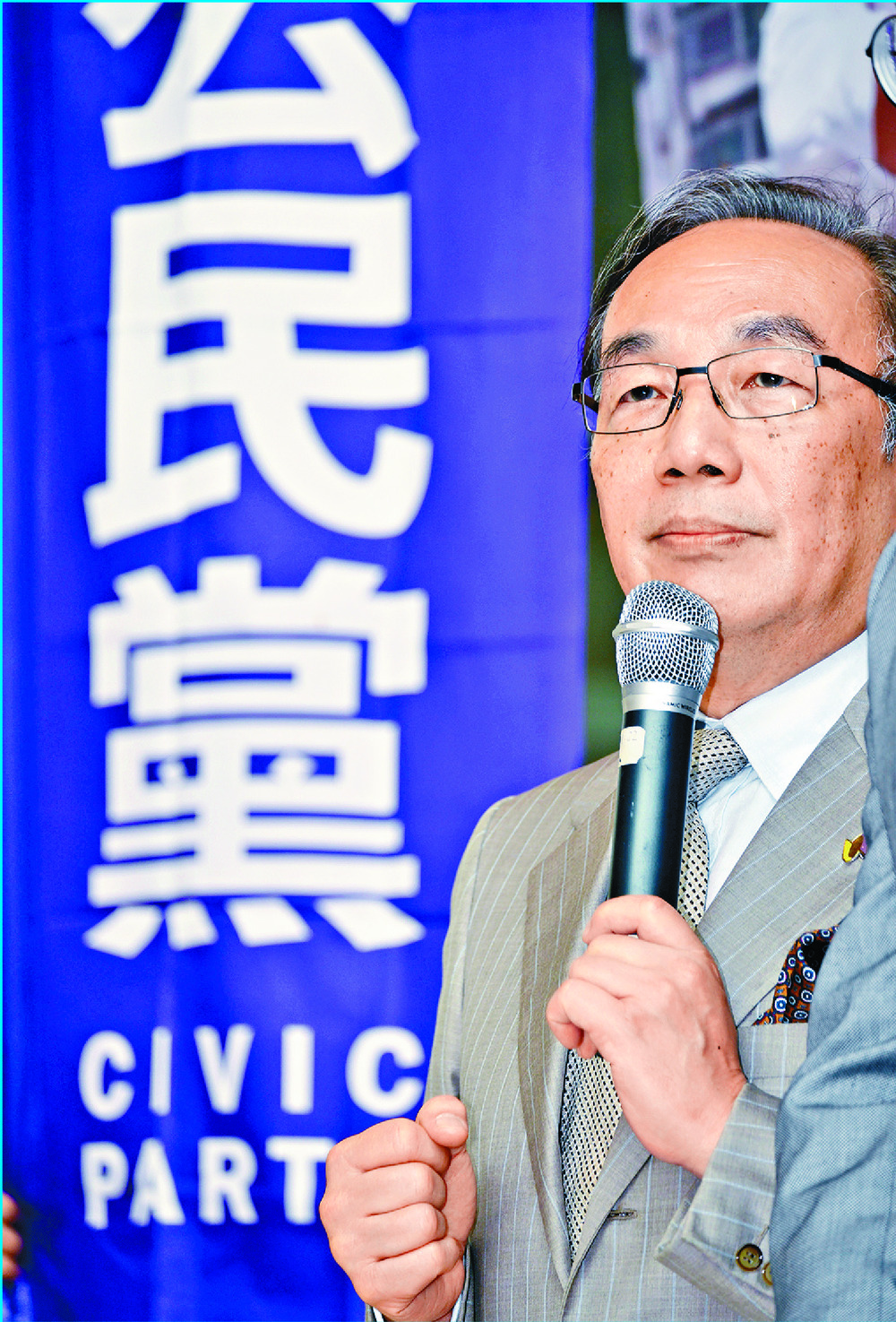 The writing's on the wall for Civic Party
The Civic Party could be the first casualty among pan-democratic parties if a new executive committee cannot be formed at its annual meeting in January, chairman Alan Leong Kah-kit said yesterday. That would leave the party no choice but to dissolve.
Leong said the party had identified core issues on its future at a meeting last month, with a need to consider "what can be done" and whether there are people "willing to take on responsibility."

The party currently has seven executive committee members, including Leong, vice chairman for internal affairs Bill Lay Yan-pau and secretary general Jessica Leung Ka-sin, who are set to step down and leave the party next year.

Leong said he was not planning to stay on the committee as he was getting old - he is 64 - and with just two to three months to go before the next annual meeting the party, with its numbers dwindling, had to think of its future.

He founded the Civic Party in 2006 with senior counsels Audrey Eu Yuet-mee and Ronny Tong Ka-wah along with barristers Tanya Chan Suk-chong and Margaret Ng Ngoi-yee.

Party members did not participate in the "patriots-only" legislature that took office in January after China's National People's Congress authorized an overhaul of the SAR's electoral system.

The overhaul allowed a candidate eligibility review committee - top officials of the administration - to vet candidates for the Legislative Council, with the number of seats increasing from 70 to 90.

Tong, who quit the Civic Party in 2015, said it was "unfortunate" and "lamentable" the party may have to disband.

He also did not agree there was no room for opposition parties to breathe in the current political atmosphere.

"As long as they meet the requirements of loving the country and Hong Kong and comply with what the system requires of them they will be able to participate in the legislature and the district councils," he said. "Any political party that wants to survive ... must carefully consider its part under the one country, two systems."

Ex-Civic Party legislators Alvin Yeung Ngok-kiu, Jeremy Tam Man-ho and Kwok Ka-ki are currently in custody.

They appeared before a three-judge panel at the High Court last month after they had pleaded guilty along with 26 others for their roles in an alleged conspiracy to commit subversion.

Ex-Civic Party member and district councilor Lee Yue-shun, who pleaded not guilty in the national security case, quit the party along with the trio after they were accused of subversion for participating in primary elections last year.

Party co-founder Tanya Chan moved to Taiwan last year after she quit the party in 2020.