Abu Dhabi is a mix of magnificent architecture, stunning beaches, traditional and cultural monuments, adventure sports and other inspiring locations which are off the beaten track. 
This Emirate has not only its traditional ethos but also contemporary culture, making it a tourist's paradise.

Yas Waterworld is one of Yas Island's most famous attractions for families and has just been recognised at The World Travel Awards as the 'Middle East's Leading Water Park 2022'. It has more than 40 rides and attractions with six of them being unique, and not found anywhere else in the Middle East.

The park is divided into four thrill levels, each catering to different ages and adrenaline junkies. It's home to the world's largest hydromagnetic-powered, six-person tornado water slide. A family favourite is the 550 metre-long 'Bandit Bomber', which is the world's only suspended waterpark rollercoaster.
Inspired by the traditions of the UAE, Yas Waterworld has its own Pearl Diving Experience. Thanks to the Gulf's warm waters pearl diving was the basis for the founding of cities like Abu Dhabi.
Louvre Abu Dhabi is the first universal museum in the Arab World, and the institution firmly places Abu Dhabi on the international cultural map. It showcases artwork from across the globe and its ethos was to enable cultural exchange between local and international artists and communities, with a rotating permanent collection sitting alongside contemporary and historical works.
"I think tourists come here because of the iconic masterpiece, which is The Dome, which is designed by a French architect, Jean Nouvel," explained Raisa Al Fahim, Senior External Affairs Officer at Louvre Abu Dhabi. "The first thing that tourists should see is definitely the permanent galleries. So we have 23 galleries in total, that goes from prehistory to contemporary art," he added.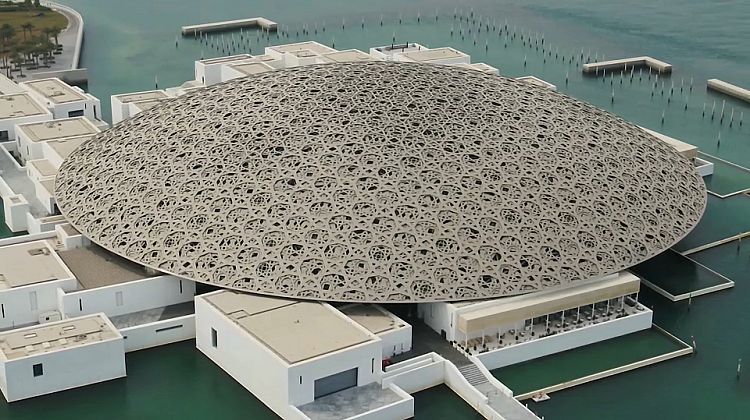 It's easy to forget that Abu Dhabi is a city in the midst of a giant desert. If you want to get away from it all, take a short drive to the Liwa desert to be surrounded by sweeping sand dunes as far as the eye can see. The area may be familiar to film buffs as it was also the setting for multiple Hollywood movies including Star Wars: The Force Awakens and Dune.
Hans Fraikin, the Abu Dhabi Film & Television Commissioner, told Euronews why it is such a unique filming location.
"You can put a camera in the middle of the Liwa desert and you will see nothing in the background, no telephone wires, no planes, no cars, no streets, nothing," Fraikin said. "And so, if you're filming you can imagine an alien landscape like Arrakis in Dune, or like the planet in Star Wars."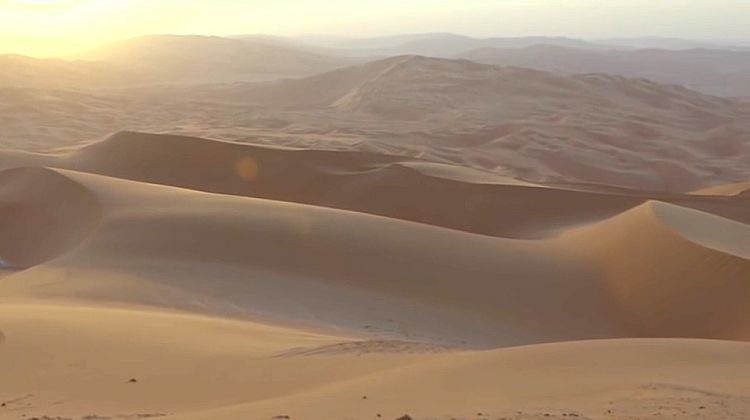 For those who like to be close to nature, the Liwa Desert also offers glamping experiences. Enjoy 360-degree desert views at Liwa Nights. This dune-side retreat has ten luxury tents, each with a king-size bed, air-conditioning, and attached bathrooms. You can also add a camel ride or dune-bashing excursions to your stay, which are a must for any thrill seeker.

"The idea is to come and try our culture," said Salem Almazrouei, Managing Director, of Liwa Nights Glamping Retreat. "We make it a local experience and we teach them [tourists] who we are and where we came from."