More than half of professionals polled pessimistic about board diversity mandate achieving its goals
Hong Kong businesswoman Lily Cheng Ka-lai recalls attending her first board meeting as an independent non-executive director of a travel company in Europe in 2016 and feeling intimidated but determined to speak up.

"For a lot of women with my profile and age, they never thought this path was possible," the 44-year-old Cheng told the Post at the Women of Influence awards organised by the American Chamber of Commerce (AmCham) on Tuesday. "It always seemed like you had to be in your 60s or 70s as a retired CEO or accounting firm partner [to sit on a board of directors]."

Cheng, who began her career in the technology and internet sector, is now a member of six boards, three of which were listed companies in the city, including Swire Properties.
But about a third of the city's listed companies still have only men on their boards, despite the Hong Kong stock exchange requiring at least one female representative in all of its listed companies by the end of 2024.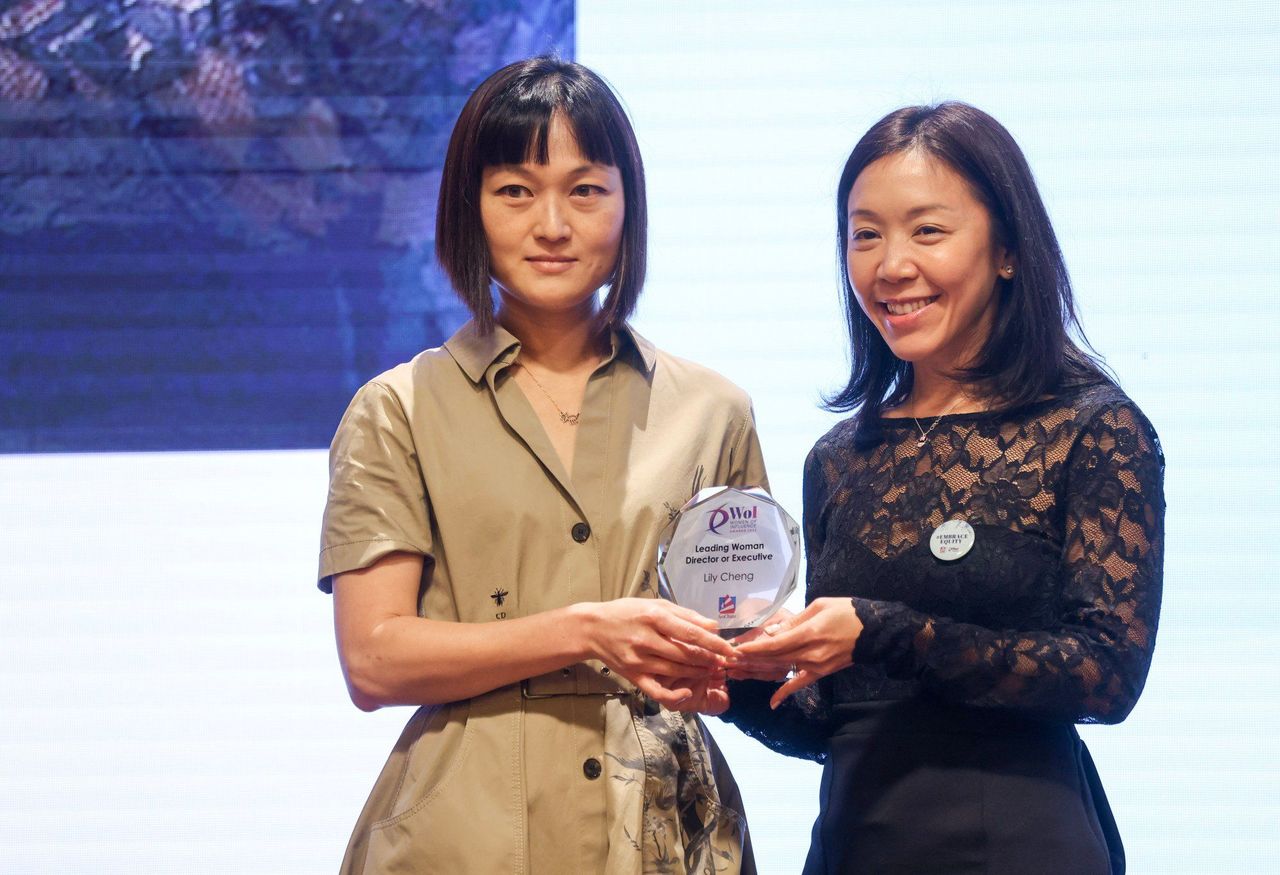 Lily Cheng (left) accepts her award for leading women director from Goldman Sachs managing director Maggie Ho.
About 54 per cent of nearly 200 professionals polled by AmCham were pessimistic about whether the mandate would achieve what the exchange hoped.
While nearly 80 per cent of respondents said there were women in C-suite positions in their company, the chamber said the professionals had expressed concerns that boardroom diversity might not be boosted as companies would tap the same pool of women who were already holding board positions.
"We don't feel it's a case of companies not wanting to make these changes, but instead that ingrained prejudices that continue to permeate thinking among some leaders of companies in Hong Kong are challenging to address without adequate support," said Chelsea Perino, co-chair of AmCham's women of influence committee.
Cheng said one major obstacle to having more women corporate decision-makers in the city rested with companies' reluctance to allow working female executives to accept invitations for non-executive boardroom roles in other firms.
Men did not face the same problem as many candidates for non-executive director roles were retired, Cheng said.
"They might be worried that if this board requires six meetings a year, that's six days out of the executive's time that she would otherwise be spending with the company, but the value executives add isn't counted by the hours they spend," she said.
"Perhaps by participating in the board of another company, they could bring fresh ideas back to their role."
While the city's bourse was the first in Asia to issue diversity requirements, the threshold is lower than Nasdaq's requirement for listed companies to include at least one woman and one member from a racial minority, ethnicity or sexuality on corporate boards by last August. The European Commission approved legislation last June requiring 40 per cent of non-executive board members be women in four years.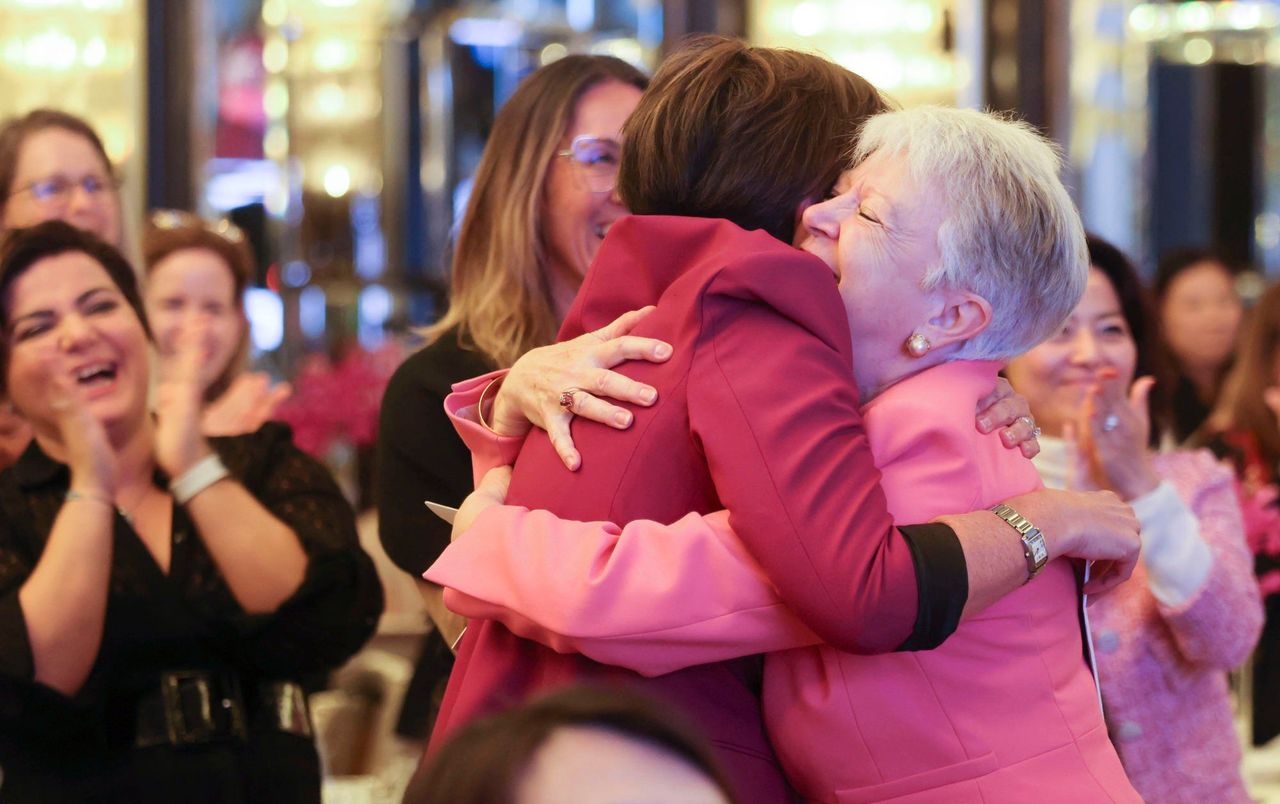 Champion for women joint winners Felicity McRobb (left) and Mary McHale celebrate at the awards.

Responding to a Post inquiry, Tori Cowley, chief communications officer for the Hong Kong Exchanges and Clearing, said the bourse was a vocal champion of diversity and would continue to advocate for greater diversity while setting an example with their board, community initiatives and diversity network.

Mary McHale, a director of data firm Equinix, said a lone female member in a male-dominated boardroom could present difficulties.

"If you only have one woman on a board of 12, how often do you think she's going to be willing to speak up and drive change?" McHale said, adding that 50 per cent women should be the goal.

Cheng said the requirement was a good starting point, but that alone would not be enough to put more women on the city's boards.

Cheng was awarded leading woman director or executive while McHale was crowned champion of women at the awards.