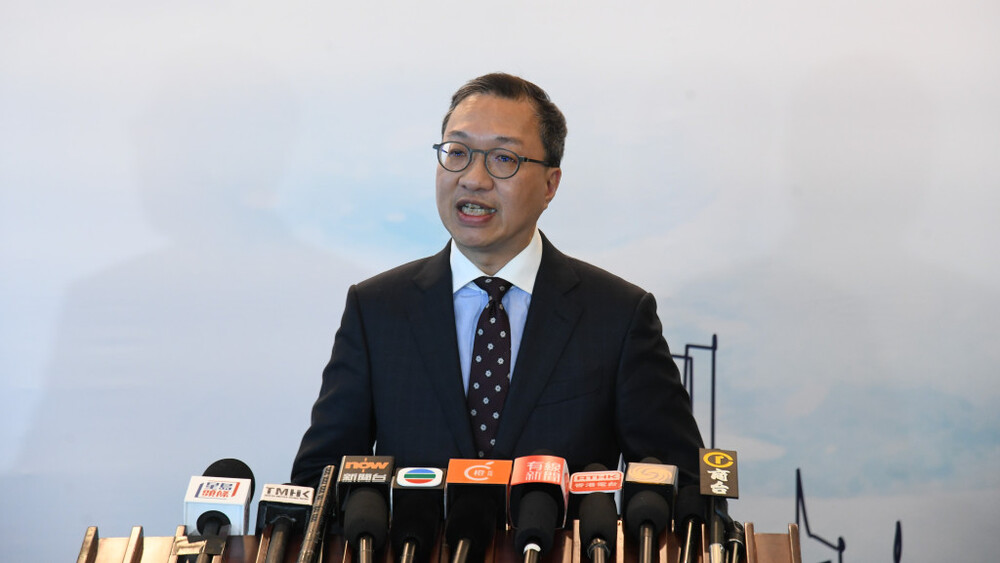 The establishment of district organizations optional, with no political power for District Councils: justice chief
Hong Kong's justice secretary said on Friday that the establishment of district organizations in the city is optional, with relevant bodies - including District Councils - unable to exercise any political power.
Speaking to reporters this morning, Secretary for Justice Paul Lam Ting-kwok said Hong Kong's District Council reform is to "make things right" and to align the arrangements with the Basic Law.

He said the city's mini-institution stipulated that the SAR could establish district organizations that are not organs of political power, which means it is optional for the government to do so.

Lam also noted that according to the Basic Law, such district organizations can not enjoy and exercise any political power and is entirely different from the Legislative Council.

Meanwhile, the justice secretary said the Basic Law had not outlined the method for establishing such organizations, only saying relevant arrangements must abide by the law.

"That is, the SAR could proceed with appropriate methods it sees fit according to law," he added.

Lam also said the functions of a District Council are to advise the government on district matters and to undertake the promotion of recreational and cultural activities within the districts.