For up-and-coming Black designers, this season's runways offered an unparalleled showcase for self-expression. Next up: household-name status.
If you want to know who's in line to be the next fashion superstar, it helps to ask a current one. Christopher John Rogers, the CFDA's 2020 American Emerging Designer of the Year, has his money on Edvin Thompson, whom Rogers calls "undoubtedly one of New York's most promising stars." Thompson landed the cover of Women's Wear Daily right before showing the spring 2021 collection for his line, Theophilio (shown above.) He paid tribute to his home country of Jamaica via button-down shirts with corset ties at the back, sheer slipdresses, and mesh tops. And his work has already found fans in Gabrielle Union, Tinashe, and model Alton Mason, thanks to what Rogers calls his "uniquely pointed aesthetic-one that's rooted in, and informed by, his specificities and idiosyncrasies, and doesn't look to external references to develop itself."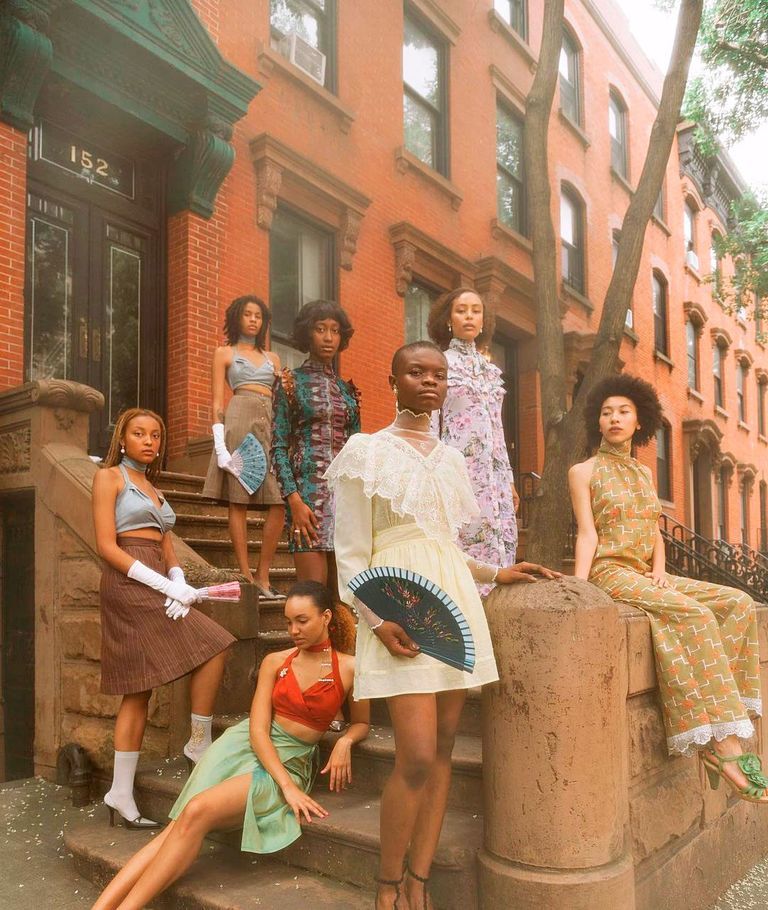 Thompson-along with Maximilian Davis, Aisling Camps, Hanifa's Anifa Mvuemba, and House of Aama's mother-daughter duo Rebecca Henry and Akua Shabaka-is part of a wave of talented Black designers emerging into a spotlight that has, perhaps, never shined brighter on them. While Black designers' contributions have always been central to fashion-as in the trailblazing work of Stephen Burrows, Willi Smith, and Patrick Kelly, to name only a few-"fashion relies on visibility, and so historically, we have never had visibility in the way we translate fashion," says Harlem-based fashion legend Dapper Dan. This historical moment, driven by the Black Lives Matter movement, has given creators that long-deserved visibility, thanks in part to the growing public push to buy from and support Black-owned brands. Fashion has an unfortunate tendency to divide the world into "moments" and "trends." But the designers behind these labels are determined that this not be just a moment in time, but a sea change in the way the fashion industry operates when it comes to race. Their aim? To be accorded the same opportunities for longevity as their white peers.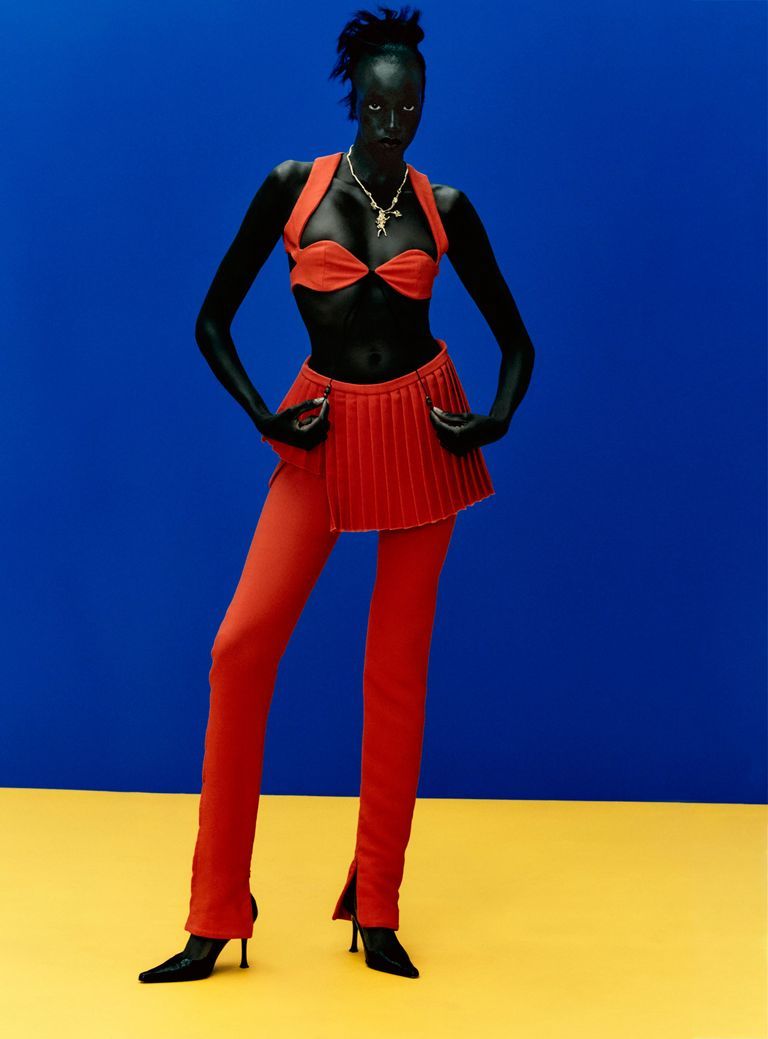 And they're on track for just that kind of success. Davis teased his debut spring 2021 collection on Instagram with a video that nodded to the history of Trinidadian Carnival, with its quickening beat, moody lighting, and sleek, sexy silhouettes. Selected by Fashion East, the influential London incubator that has helped launch the careers of JW Anderson and Simone Rocha, he presented a collection that ran the gamut from cutout clubwear to perfectly oversize suiting. Fashion critic Tim Blanks praised the "pin-sharp elegance" and "wildly sensual sophistication" of his work, and Net-a-Porter, Browns, and Ssense have snapped up the collection. Costanza Lombardi, a Browns womenswear buyer, says she was drawn to his work because it is "so personal, so honest, that you immediately feel the power of his storytelling. It is a translation of memories through the clothes."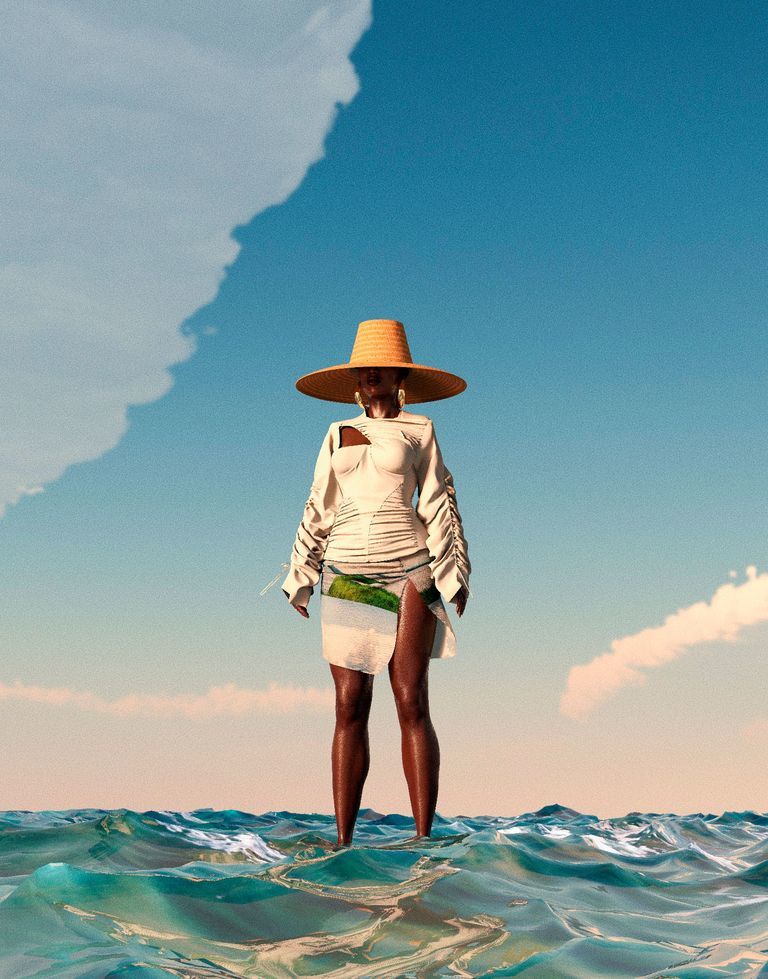 The nouveau-Victorian look shows no signs of waning, and its fans would do well to check out House of Aama. Shabaka just received a grant worth about $15,000 from the CFDA's Designers Hub, started by model and activist Bethann Hardison. Henry and Shabaka's work focuses on the postbellum South, rethinking Victorian silhouettes-high necks, cinched waists, regal flounces-in modern fabrics and patterns. "When [Black Americans] were emancipated from slavery, they found a way to stand upright, hold their head up, and keep moving forward," Henry says. "What we really strive to convey in our brand is that resilience."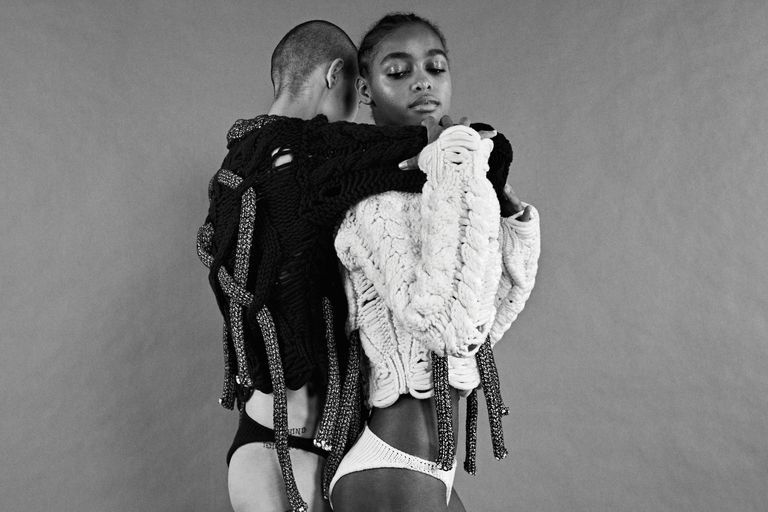 Black fashion-industry veterans see this time as an opportunity for a true shift, and they are stepping up to support these newer names. Hardison started her project at the CFDA to increase her mentees' profiles in the industry. "I got tired of people saying, 'Where are the Black designers?' Well, they're around. Just because everyone is not Virgil Abloh doesn't mean they don't exist," she says. With her mentees, she emphasizes the less glamorous nitty-gritty behind operating a fashion brand "to make sure they have a business that will definitely survive, that they can leave to their children," she says. "I'm not trying to help make you famous."

The landscape for any emerging designer right now is admittedly challenging, but Shabaka is hopeful. "I'm excited to see how fashion is being used as a way to create community now," she says, "in spaces [where] maybe you felt like you couldn't knock down the door." As for Rogers, he'll be cheering on his friend Thompson: "I can't wait to see what he does next."