The group, who had to eat meal boxes for three days of a four-day trip and still described it as 'very good', should be showered with free air tickets and future hotel accommodation.
A Hong Kong news item caught my eye this week about a Thai tour group on a four-day tour of the city.

For the first three days of their trip they ate meal boxes in their hotel rooms. On the final day, their health codes turned blue and they could finally eat out at restaurants. They squeezed in two iconic local meals – dim sum and hotpot – before leaving.

They expressed an eagerness to revisit Hong Kong, presumably for more food.  

As a Hongkonger, I was thankful to see such diehard fans being so graceful and supportive of our local cuisine and economy, even when faced with the inconvenience of rigid Covid restrictions.

Food is an essential part of travel, but the group had not been allowed to dine out because Covid rules restrict incoming travellers from eating at restaurants for three days after arriving. Changes that give some leeway to tour groups who jump through the necessary hoops were only made last week, and the group's travel operator had not taken advantage of them.

The restrictions deprived these Thai visitors of the full Hong Kong experience.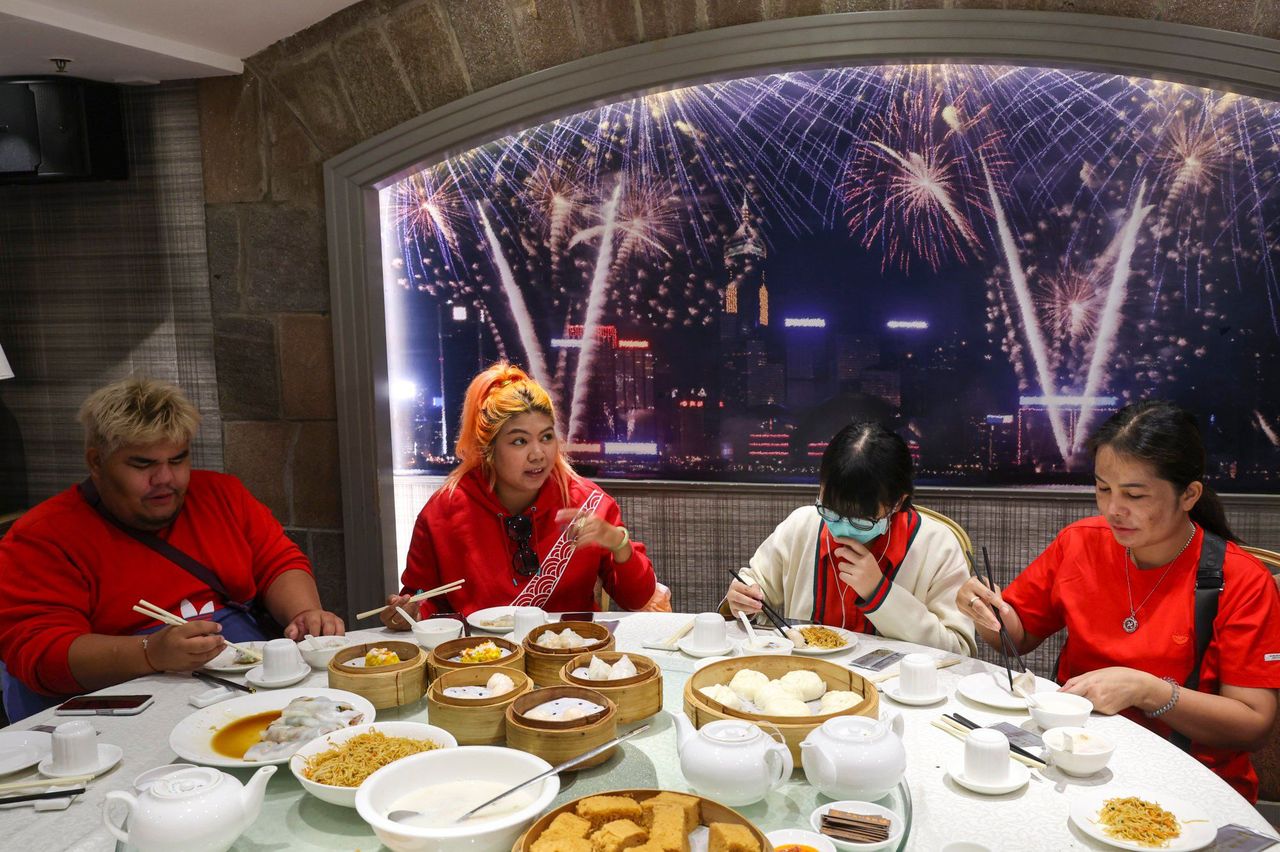 Members of the tour group from Thailand eat breakfast in a restaurant in Tsim Sha Tsui on the last day of their Hong Kong trip.
In fairness, it is hard for anyone to keep up with Hong Kong's ever-changing
Covid
protocol. Tour operators should not be held entirely to blame. At least the group had been able to visit some mask-on venues during their three-day surveillance period.  
The "0+3" entry scheme now allows for tour group members to eat at designated restaurants during their mandatory three-day medical surveillance period, provided travel and catering operators fulfil criteria set by the authorities.
However, the number of qualified eateries is limited. Tour groups need to file applications, which can take several days to approve.
Furthermore, not only are the rules complex and tricky for small tour operators to navigate, but many restaurants are reluctant to host tour groups due to the cumbersome application procedures and lack of any guaranteed financial benefits.  
The Hong Kong Tourism Board ought to award these 50 magnanimous Thai travellers "Tourist of the Year" medals, appoint them as unofficial ambassadors, and shower them with free air tickets and future hotel accommodation.
Not only did they cheerfully overlook all the obstacles barring their rightful holiday experience, but they uncomplainingly accepted three days of packed lunches and takeaway dinners in their hotel rooms, and at the end of it, still described the experience as "very good".
A big thank you from all Hongkongers! 
Under the city's current "0+3" entry scheme, inbound travellers are issued an amber health code during the initial three-day medical surveillance period, and are prohibited from entering select premises across the city, including bars and restaurants. Upon completion of the process, arrivals are issued a blue code, releasing them from any such restrictions.
How can we expect to attract visitors with these rules still in place? 
If we are serious about opening up to overseas tourists and business visitors, we need to make their trip to Hong Kong as welcoming and hassle-free as possible.
They are not here to test the integrity of our
Covid
defence mechanism, but to have fun and hopefully, in the process, spend some money and boost our economy.
We shouldn't force them to run the gauntlet of intricate health-code formalities. We should be welcoming them with open arms.
At present, we are effectively saying: "No welcome hug for three days, and then only after you bend over backwards to follow our rules."
This is a big ask of visitors, most of whom are only here for three or four days in the first place. December is expected to see a rise in tour group arrivals – anywhere between 40 and 200 – so we need to start getting rid of all
Covid
curbs, sooner rather than later.
Critics have been complaining for years about how Hong Kong lacks any significant sightseeing attractions, and that visitors come mainly for the food. I have a crazy idea to help rectify this situation – we need to enter the adrenaline junkie market.
There are people who head to New Zealand for white water rafting, Australia for bungee jumping, and Turkey for hot air ballooning. Hong Kong needs to compete in the adrenaline stakes.
My solution? "Formula One" minibuses!
For as little as HK$16 (US$2), the brave tourist can enjoy a bare-knuckle ride on our red racers – the Mong Kok to Tai Po route, for example, clocks regular 100km/h (62mph) bursts, even during rush hour. There is no shortage of routes or levels of challenge to choose from.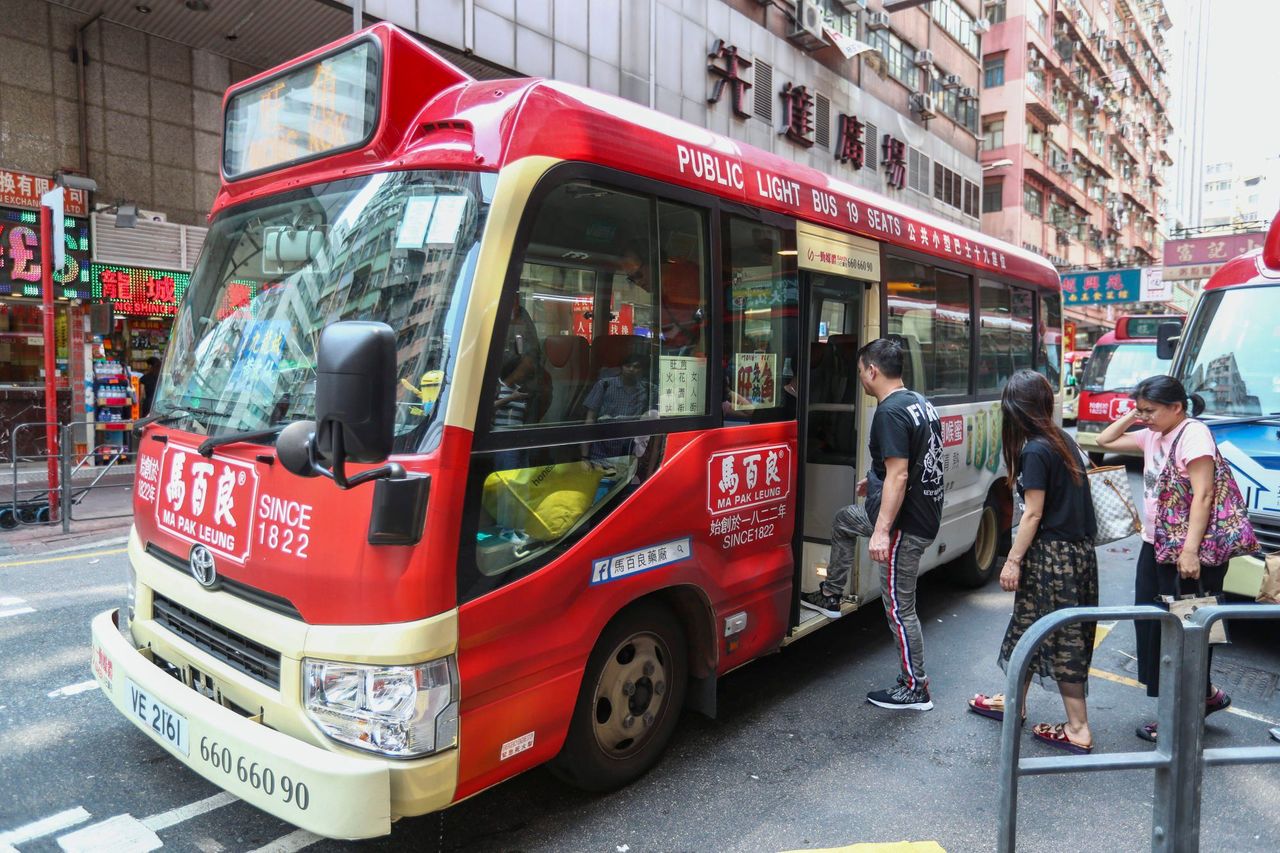 Can "Formula One" minibuses help Hong Kong break into the adrenaline junkie market?

By some accounts, the Mong Kok to Aberdeen service offers the epitome of excitement, with satisfied customers reporting how drivers keep their foot on the accelerator while hurtling downhill.

Anyway, just an out-of-the-box idea to spice up our tourist scene and make the place more appealing for future visitors. But before that happens, we need to bring down all the Covid rule barriers first.