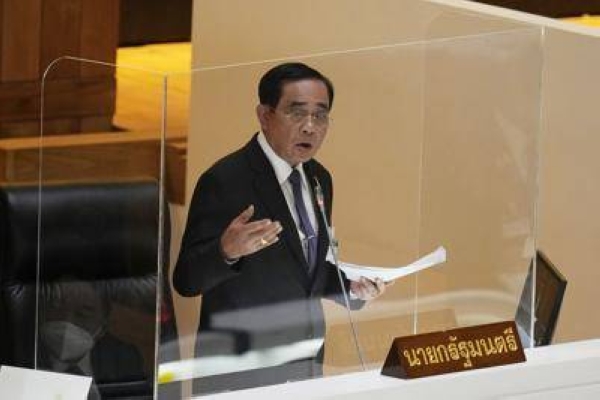 Thai PM survives fourth no-confidence vote
Thai Prime Minister Prayuth Chan-ocha and 10 cabinet ministers survived no-confidence votes in parliament on Saturday, with the government emerging on top in Prayuth's last major test ahead of a general election due next year.
256 parliament members supported the prime minister in an expected result, as the opposition did not have the necessary 239 votes out of 477 to oust the leader from his post.

It pointed out that the three deputy prime ministers and seven other cabinet members also survived the censure motion.

It was the fourth time Prayuth's performance had been put to a vote since he was chosen by the house to remain prime minister in 2019.