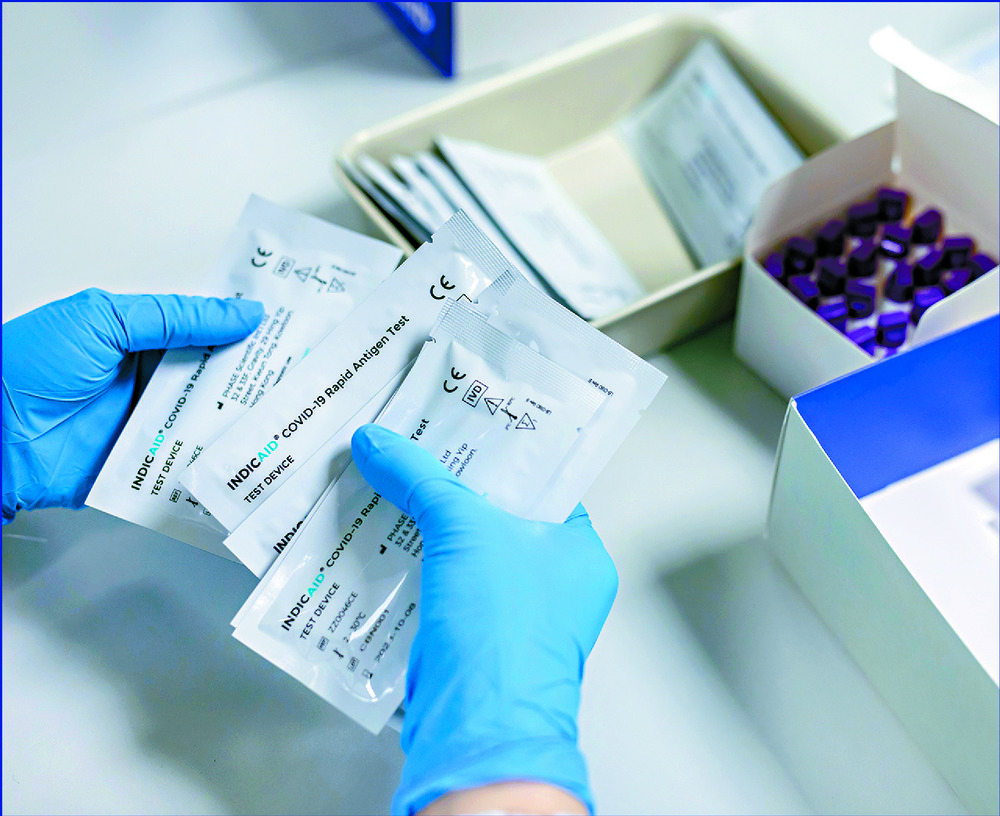 Tests ending for secondary students
Secondary school students will no longer be required to do Covid rapid tests daily from March 1, but the requirement remains the same for those in primary schools, kindergartens and special schools until March 15, the Education Bureau said.
In a letter to schools, the bureau said it will "review the situation and announce later arrangements in due course."

The bureau said it has been monitoring the development of the epidemic, listening to health experts' opinions and closely communicating with schools on anti-epidemic measures.

According to the bureau, students with financial needs in primary schools, kindergartens and special schools will continue to receive rapid test kits.

Meanwhile, the bureau said that students and teachers on mainland study tours for the Citizen and Social Development subject in April and May can get or renew their mainland travel permits at designated China Travel Services centers on February 26, March 5, 12 and 19.

This came after a separate announcement of arrangements for mainland study tours for students in secondary four and five. The program includes 22 routes to Guangdong for one to three days, starting in April.

A spokesman said responses to the mainland study tours have been positive. "However, certain schools have indicated that some students are unable to make an appointment in time to renew or apply for the home return permit," the spokesman said.

So they have made a one-off special arrangement with China Travel Service to facilitate renewal or new applications for students and teachers, he added.

Considering that most students are required to be accompanied by a parent to apply for the permit and that considerable advance preparation is needed - including ticketing - CTS will open designated centers to handle permit renewals or applications from students and teachers.

These centers are in Sheung Wan on February 26, Kowloon Bay on March 5, Tuen Mun on March 12, and Kwai Chung on March 19.

Students and teachers planning to apply or renew their permit will have to make an appointment on CTS' online system first and submit their basic personal information and booking reference number to their schools.

Upon receipt of the related lists of students and teachers from schools, the bureau will arrange time slots for the permit applications.

"The facilitation service will help schools organize and lead students to take part in the study tours smoothly, enabling principals, teachers and students to gain first-hand experience of the situation of our country, and understand its latest development and achievements," the spokesman said.