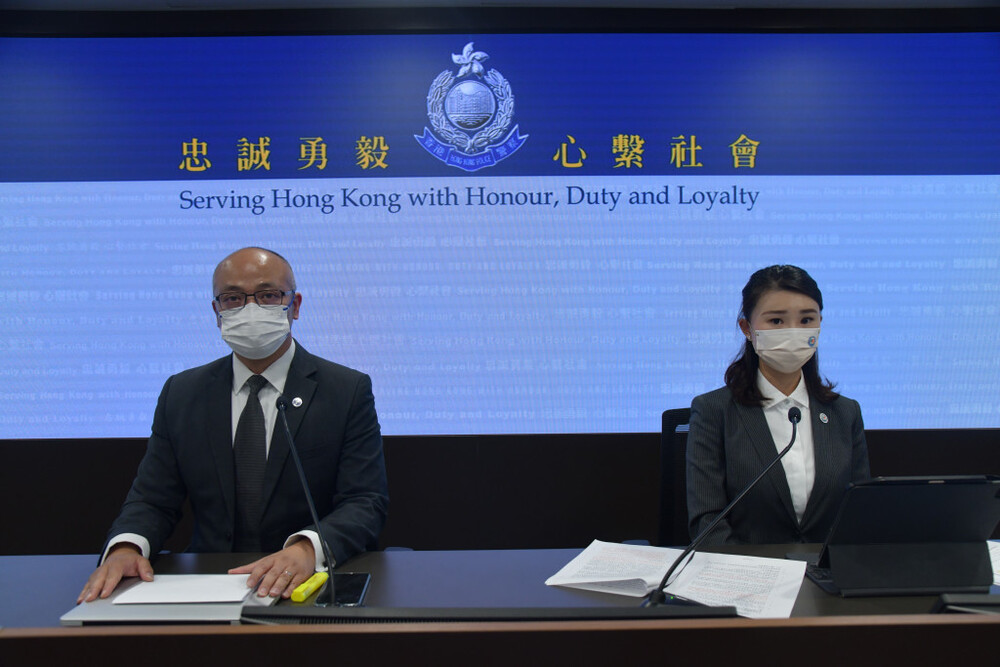 Ten men arrested for keeping at least 250 child pornography videos
A 20-year-old jobless man who sold around 250 child pornography videos for HK$500 to HK$1,000 each and nine others who bought the videos were arrested by police.
The young seller was arrested in Sau Mau Ping on November 2 on suspicion of conspiracy to distribute child pornography, possessing child pornography and money laundering by police's cyber security and technology crime bureau.

Meanwhile, the other nine men aged 22 to 57 were arrested for possessing child pornography throughout the city on Wednesday. During the operations, police seized 12 computers, nine smartphones and four external drives. All arrestees have been released on bail.

In-depth investigations revealed that the arrestees obtained the child pornography articles on social media, websites and point-to-point sharing software and stored the articles in their personal computers.

The cases involved at least 250 child pornography videos with explicit content, including underage sex. Officers even discovered up to 140 child pornography videos in one computer that belonged to one of the arrestees.

To police's understanding at this point, the 20-year-old seller and the other nine customers did not know each other beforehand. Police are still looking into the sources of the child pornography videos and identifying the children involved.

Police noted that investigations are ongoing and they may make more arrests.

Police added that they logged a total of 55 cases related to child pornography articles in the first three quarters of this year, marking a 4 percent increase compared to the same period last year.

Sixty percent of the cases involved social media platforms and up to 90 percent of victims were females. Over 70 percent of youngster involved were aged only 12 to 16.

The criminals would first make friends with the victims or even become the victim's boyfriend before luring them into shooting explicit photos and videos. And most of the cases occurred at the children's homes, police also noted.

Police called on children and teenagers not to easily send their personal photos or videos to strangers, and parents to closely monitor children's online activities.

Officers warned distributing child pornography article is a serious offense that could lead to a maximum penalty of eight years' imprisonment and a HK$2 million fine.