Observatory says dry northeast monsoon will bring mostly fine weather, with relatively large temperature differences between day and night
Hongkongers have been warned to brace for colder weather before the Christmas holidays as temperatures are expected to continue to drop and hit 12 degrees Celsius (54 degrees Fahrenheit) next weekend.

The Observatory on Saturday said a dry northeast monsoon would bring mostly fine weather to southern China in the next couple of days with a relatively large temperature difference between day and night.

"An intense northeast monsoon is expected to reach Guangdong in the latter part of next week. The weather will improve and become cold over the region," the weather service predicted.

Temperatures are expected to fall to between 15 and 20 degrees on Sunday and Monday with mainly fine weather.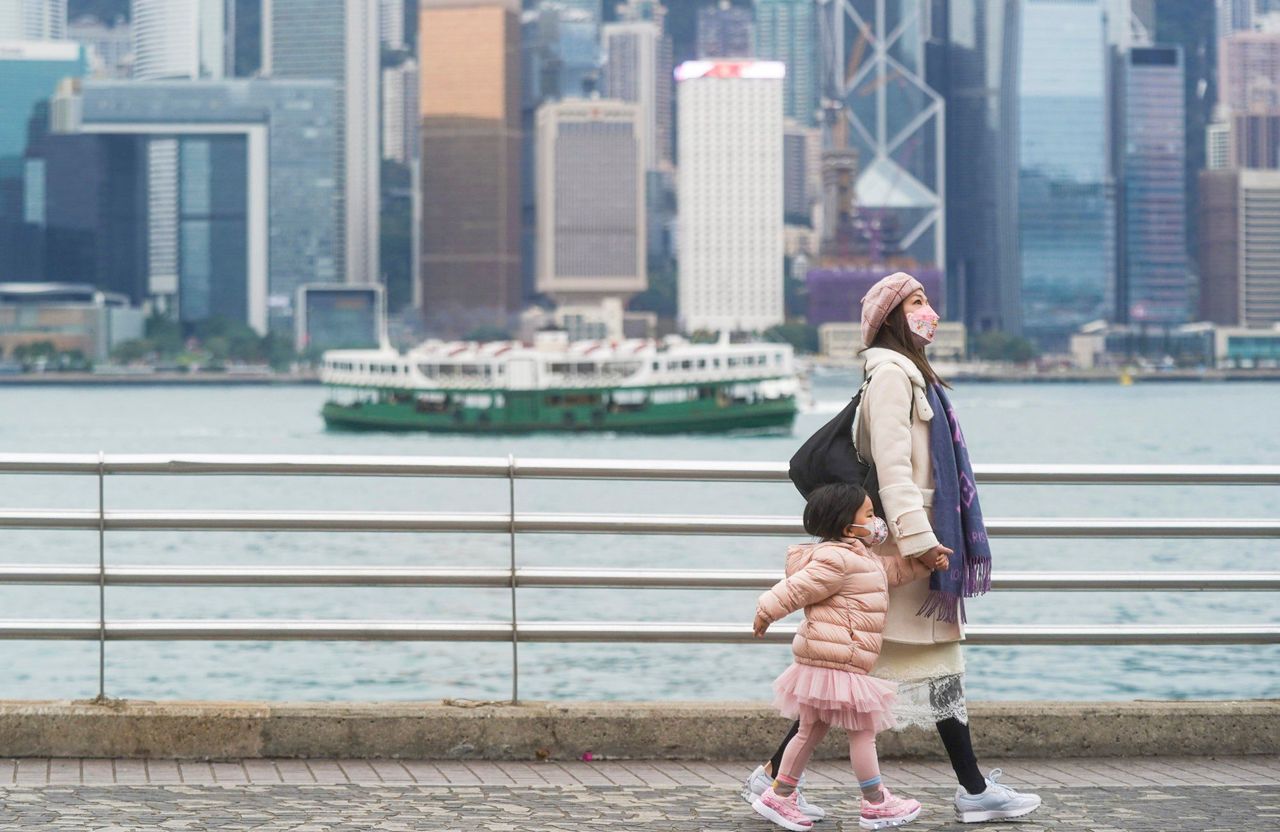 Warm clothes and hats are the order of the day as a chill hits Tsim Sha Tsui.
But the mercury is expected to gradually drop over the next week, with temperatures ranging from 14 to 18 degrees, with another fall to as low as 12 degrees next Saturday and Sunday. The weekend is expected to have a maximum temperature of 17 degrees.
The Observatory usually issues a cold weather warning when the temperature drops to 12 degrees or below.
The change in weather came after Hong Kong logged the warmest autumn on record, with an average temperature of 26.4 degrees between September and November.
The Observatory earlier said it recorded an average maximum temperature of 29.2 degrees between September and November, also the highest on record for the period.
The average minimum temperature of 24.4 degrees for the three months was also one of the highest.
The average minimum November temperature of 22 degrees was 1.7 degrees above the norm, a figure calculated using weather statistics recorded between 1991 and 2020.
The month's average temperature of 23.4 degrees was 1.2 degrees higher than normal.
The Observatory added there were only two days classified as cold – daily minimum temperatures of 12 degrees or less – last December, down from three during the same month in 2020. No cold days were recorded for the month in 2019.