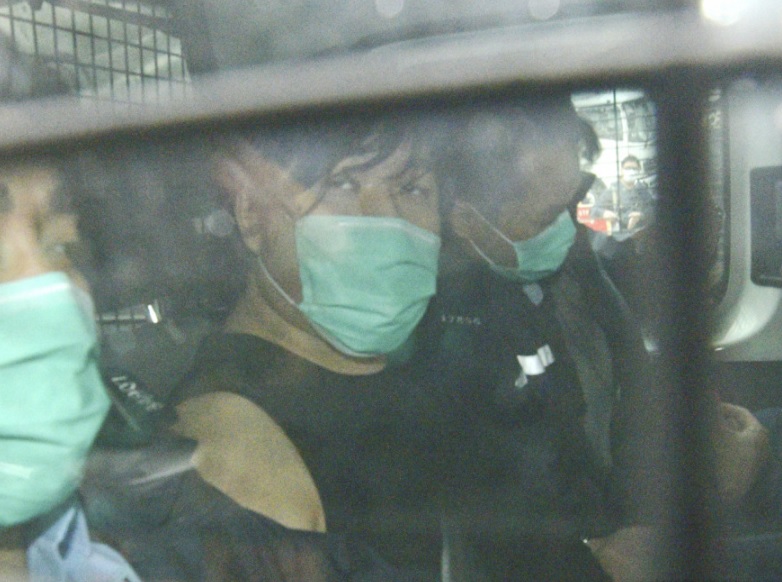 Telegram channel admin pleads guilty to incitement over 1,200 messages
A man running a Telegram channel with 20,000 subscribers has pleaded guilty after forwarding almost 1,200 messages which incited violence and law breaking behavior during the unrest.
Prosecution is considering to apply for a court order to confiscate the HK$1.64 million the defendant got from subscribers of the channel.

Siu Cheung-lung, 33, will be sentenced in District Court next Monday. He pleaded guilty to incitement to rioting, three counts of incitement to commit arson, three counts of incitement to public nuisance, as well as incitement to wounding with intent and the use of poison.

He also faced a charge of money laundering, but it could be left on court file, pending a final decision next week.

Prosecution said the defendant set up and managed a Telegram channel from October 7, 2019 to March 27, 2020, during which he published 1,197 posts with radical or violent content.

The posts taught people how to make a flammable mixture known as "Greek Fire," and how to open an emergency exit on a MTR train. The defendant also suggested people to use chemicals available inside universities to make explosives, and for them to join the rioting at Chinese University.

He also suggested the use of metal rods and drain cleaner for attacks.

Under police caution, the defendant admitted his posts aimed to incite radical protesters into wrecking havoc. He also wanted to increase the number of subscribers for his channel, so that he can raise more money.

He received a total of HK$1.64 million when he operated the channel.

In mitigation, defense said the defendant's pursuit for righteousness made him plunge into madness. After witnessing unfairness in society, he became emotional and left his church, after which he committed serious offenses.

He has been remanded for 20 months so far and reflected on his behavior.

Defense said only 20,000 subscribers to the channel could read the posts. All of the posts were not written by the defendant, but forwarded from other sources.