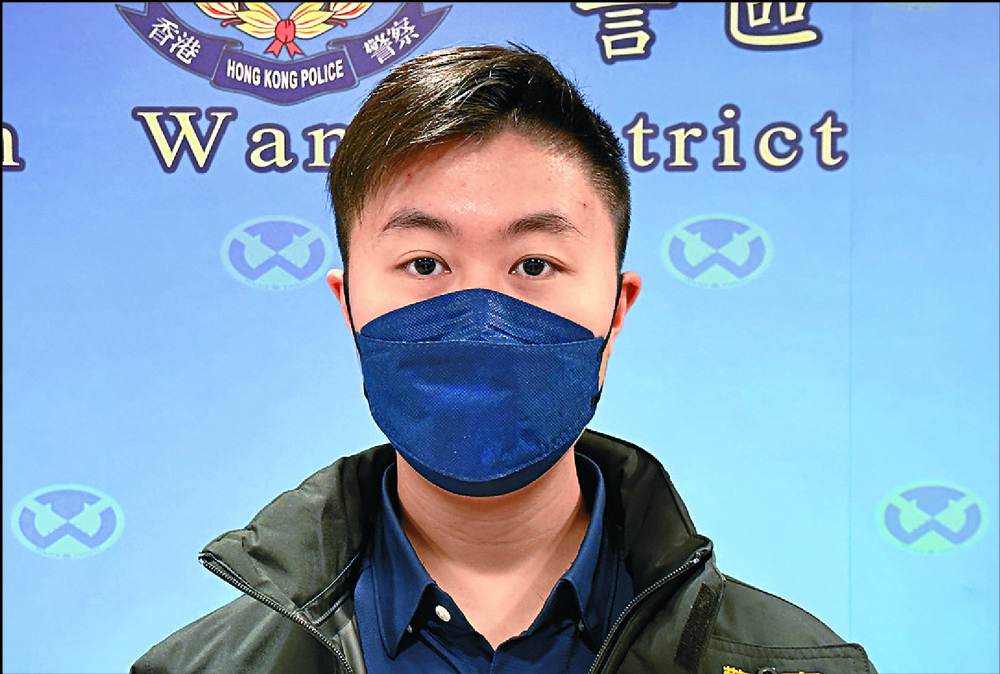 Teens held for preying on old
Three teens, aged 15 to 18, have been arrested on suspicion of 11 phone scams on the elderly that took in HK$985,000 , police said.
Police said yesterday officers received a report from a bank at 2pm on Friday, after a teller encountered an old woman wanting to withdraw HK$50,000 in cash.

"A bank staff reported to us that an 89-year-old woman was making a cash withdrawal upon receiving a phone call from a scammer," Tsuen Wan crime squad senior inspector Tang Ching-pan said.

Officers found the scammer had asked the woman to pay HK$50,000 for her son's bail after convincing her that he had been arrested.

She was told that the amount was to be collected by his friend in cash later from her home.

Police staked out her place in Lei Muk Shue Estate in Tsuen Wan. A 17-year-old male warehouse assistant showed up around 4pm and was arrested by officers for obtaining property by deception.

Tang said further investigations led to the arrest of an 18-year-old unemployed female in a To Kwa Wan hotel and a 15-year-old male student in a residential unit in Ngau Tau Kok's Choi Ying Estate the same day.

They were arrested for conspiracy to defraud for hiring the 17-year-old suspect to collect the money.

Tang said the trio had triad backgrounds and were believed to be employed by a syndicate. The 17-year-old male and 18-year-old female were a couple. The 15-year-old was a friend of the girl.

Police believed the trio were connected to 11 similar scams carried out between November 21 and Friday, with 11 elderly aged 67 to 89 tricked into paying them in cash.

"Obtaining property by deception and conspiracy to defraud are serious crimes with a maximum of 10 years and 14 years of imprisonment respectively," Tang said.

"We hope the citizens can be aware that any money transfer or money lending requests made by phone calls from someone who claims to be your family or friend can be a scam."

"If they ask for bail, citizens should ask the police immediately to avoid being deceived," she said.

The number of phone scams reached 1,600 cases in the first three quarters this year, double the amount of last year, with over HK$700 million loss incurred.