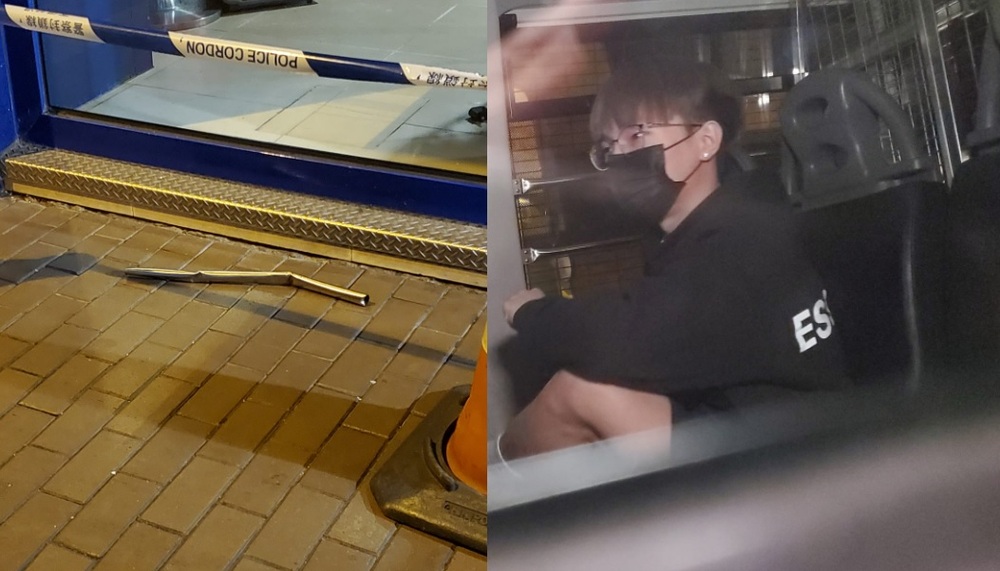 Teenager robbed in Mong Kok by rod-wielding gang
A 17-year-old teenager was robbed of HK$18,000 cash in Mong Kok in an assault by at least eight men, with one armed by a metal rod.
At around 2am Sunday, the teenager got off a taxi with two male friends on Fa Yuen Street. They were about to meet up a female friend when eight people dressed in black and in their 20s ambushed them.

The teenager fell onto the floor as he was punched and kicked. The attackers grabbed his backpack containing HK$18,000 cash and fled towards Soy Street.

A bent rod was left at the scene, while the teenager reported injuries on his head, hands and back. He refused to go to hospital, and was taken back to the police station for assisting investigations.

Mong Kok police are following up on the case.