Pair struck at Automated Banking Services Centre in Wah Fu (I) Shopping Centre in Pok Fu Lam on February 12, causing HK$635,000 worth of damage.
Two Hong Kong teenagers have been sent to a training centre for setting fire to three Bank of China ATMs last year.

The District Court heard Jimmy Wan Kai-fai and Lau Wai-ho, who at the time were aged 16 and 17 respectively, entered the Automated Banking Services Centre in Wah Fu (I) Shopping Centre in Pok Fu Lam at about 3am on February 12.

Footage previously played in court showed the two boys, both wearing black shirts and face masks, knocking the machines with an object. One of them then threw naphtha, a flammable liquid hydrocarbon mixture, over the machines and set them on fire.

The flames were put out seconds later by the sprinkler system.

However, an ATM along with cash and cheque deposit machines were damaged, with repairs costing more than HK$635,000, most of which was covered by insurance.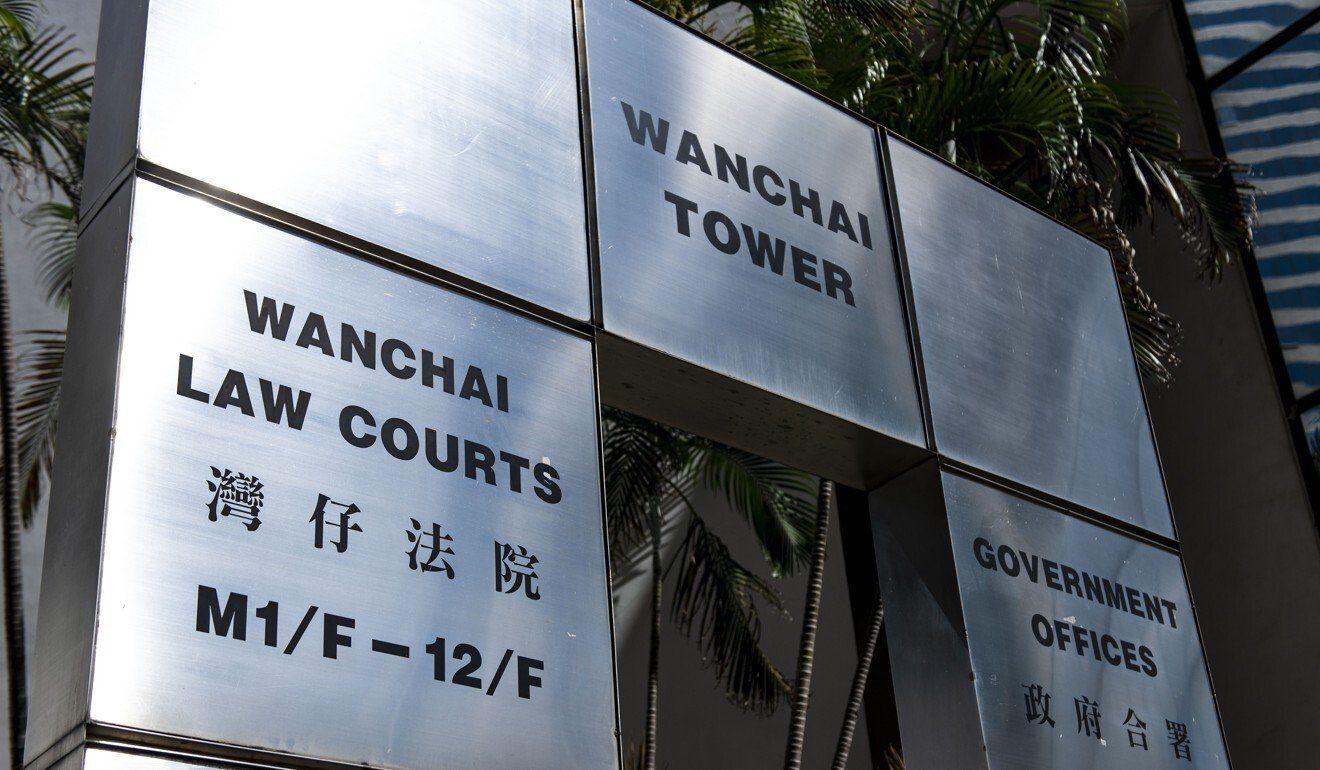 Jimmy Wan and Lau Wai-ho appeared at District Court.

Under caution, Wan admitted to setting the machines on fire and said he suffered burns to his arms and legs in the process. The pair pleaded guilty to one count of arson last month.

In mitigation, both defendants said they regretted their actions and were willing to compensate the bank.

Wan said he now understood his behaviour was radical and violent, and that he had vented his emotions the wrong way; while Lau said he was deeply sorry for his actions.

The court heard Lau, who was a student at the time of offence, had since worked part-time and used his earnings to pay the court HK$1,800, being the repair costs not covered by the insurance.

On Friday, Judge Frankie Yiu Fun-che said arson was a very serious crime that called for a deterrent sentence, even for young defendants.

He described the boys as very irresponsible, noting they had planned the arson without any regard to the consequences.

If it were not for the automatic sprinklers, the consequences could be disastrous, Yiu added.

But he also noted they had no previous convictions, admitted responsibility, and cooperated with police.

While pre-sentencing reports recommended serving time in a detention centre, the judge found that the training centre was most appropriate based on the circumstances of the case.

"I hope you'll learn in the training centre," Yiu said.

Detention terms in training centres can range from six months to three years, depending on the teenage offender's performance in custody, where they are taught a trade.

Yiu also ordered the pair to each pay the bank HK$900, but said that would not prevent the company from seeking further damages in the civil court.