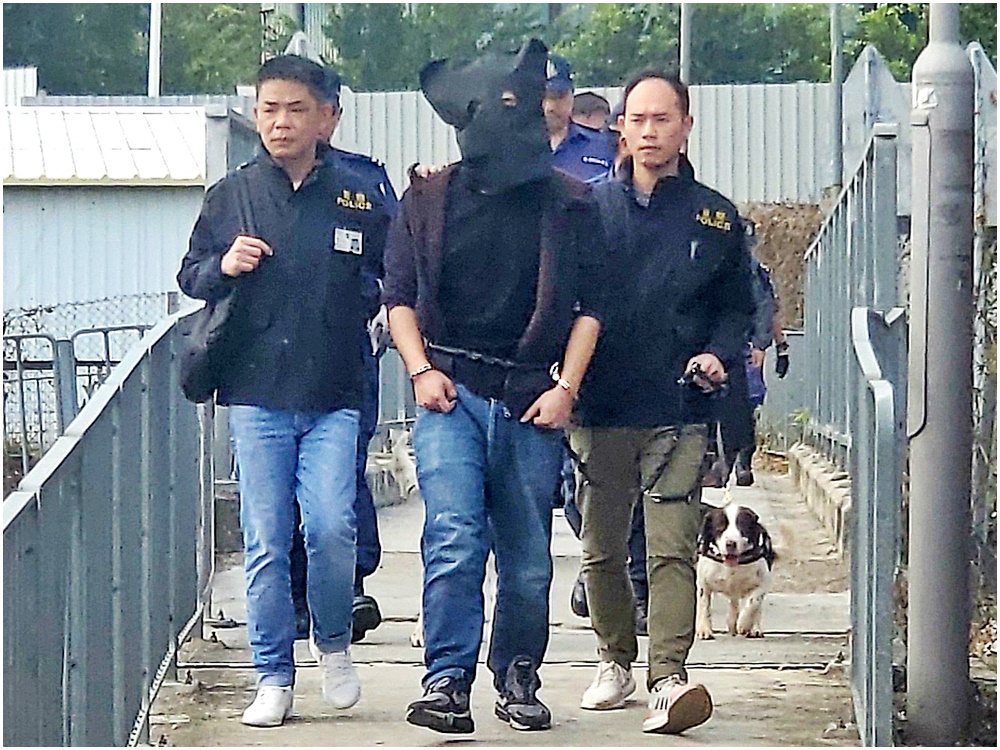 Technician who tried to flee to Taiwan gets 20 months in jail for making explosives
A technician was jailed for 20 months after being arrested in January 2020 for manufacturing explosives at a village house in Sheung Shui during the social unrest.
Wong Wai-yin, 30, pleaded guilty to one count of making an explosive substance, while another charge of perverting the course of justice has been left on the court file.

The technician was among 12 Hong Kong fugitives arrested in mainland Chinese waters after a failed bid to flee to Taiwan in 2020 to escape prosecution for their roles in protests.

He was accused of possessing tools and materials that can be used to make explosives, including dinitrotoluene (DNT), 2.8 kilograms of sulfur, 418 millimeters of concentrated nitric acid, 690 millimeters of sulphuric acid, and 270 millimeters of hydrogen peroxide.

It was understood that Wong had admitted to police that he spent a few weeks between December 2019 and January 2020 making explosives.

He said he made the explosives just for fun and had scrapped a plan to test the material on a mountain as he thought it was inappropriate. He later disposed of the explosives by burying them in his own backyard in Sha Tau Kok.

Passing sentence, District Judge Frankie Yiu Fun-che said making explosives is a profoundly serious offense as the explosives could pose a serious threat if they were in the wrong hands, especially as the incident happened during the social unrest.

But the judge described the case as minor compared to other such offenses because the explosives were buried in the backyard, and there was no detonator.

Yiu set the sentence starting point at two and a half years but gave Wong a 10-month discount because of his guilty plea.