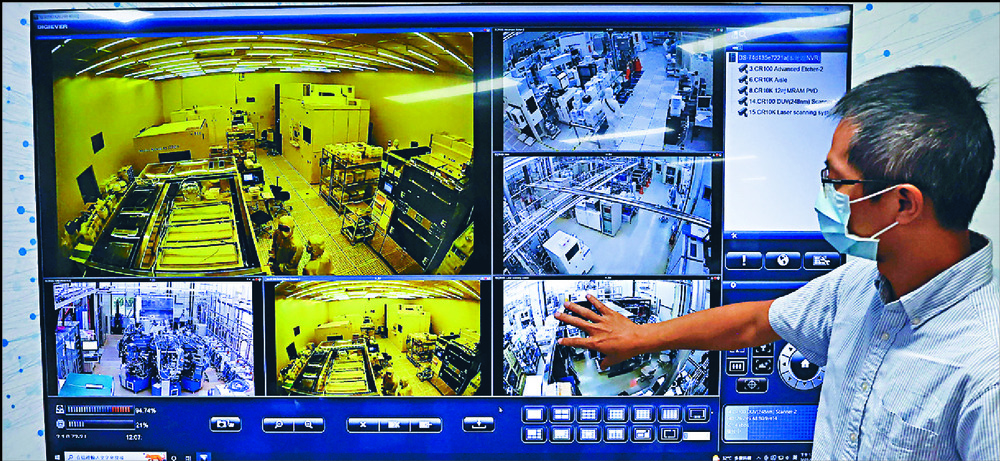 Tech switches set to be turned
High-end semiconductor chips and electric vehicles could be developed or even produced in Hong Kong as part of a push toward a "new industrialization," according to Secretary for Innovation, Technology and Industry Sun Dong.
And to beef up efforts to recruit and retain talent there will be accommodation and subsidies offered to the people who will help with the push.

They were among ideas in an Innovation and Technology Development blueprint revealed yesterday, which presents 42 suggestions to achieve 16 targets for boosting Hong Kong's I&T ecosystem.

Sun also said the administration will be promoting development of technical industries and creating Hong Kong brands in moving to advance manufacturing industries, including new energy vehicles and semiconductors.

Hong Kong has a good development potential in new energy technology, Sun remarked. On that, he noted that SAR universities and research and development institutions are competent in the field.

Additionally, Sun said, cities in the Greater Bay Area can provide a complete new energy vehicle industry chain to ensure a stable supply of auto parts.

And in exploring the possibilities of automotive manufacturing, Sun said the sector could provide employment for young people and drive GDP.

On high-end semiconductor chips, Sun said Hong Kong has world-class microelectronics researchers with clear advantages in smart chip design. So there are plans to create a microelectronics center in Yuen Long InnoPark to provide production facilities for related industries.

On the effort to attract mainland and overseas I&T talents and retain smart people, Rebecca Pun Ting-ting, the commissioner for innovation and technology, said from April 1 talented researchers with doctoral degrees will be provided with an special allowance to cover accommodation.

And Lillian Cheong Man-lei, the undersecretary for innovation, technology and industry, said authorities have been "racing against time" in recent months to contact overseas enterprises with the aim of attracting at least 100 of them with high growth potential to set up in Hong Kong by 2027. And at least 20 would be established as leading enterprises.

Cyberport chairman Simon Chan Sai-ming said it will support and complement the blueprint with measures to provide comprehensive support to young people and potential start-ups in innovation and technology.

Chief Secretary for Administration Chan Kwok-kee and Financial Secretary Paul Chan Mo-po will elaborate today on implementing plans to attract talent and enterprises.