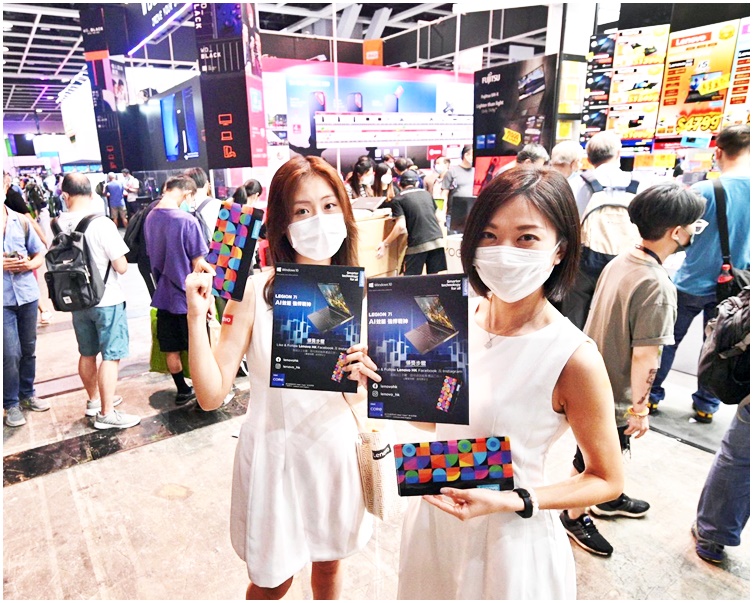 Tech masks among goods sold at Computer Festival
Exhibitors at the Hong Kong Computer and Communication Festivals were found selling tech masks apart from laptops and computer accessories.
The Festival began today until next Monday. Some citizens have been lining up to get into the exhibition hall since 7am in the morning, while a long line could still be spotted at the ticket office.

The area of the exhibition hall is much smaller as the government limited its maximum capacity at 50 percent.

Secretary for Innovation and Technology Alfred Sit Wing-hang alongside other officers of the organizers attended the opening ceremony this morning.

Many visitors were students who came to the festival to strike a bargain for laptops and other accessories at good prices.

Apart from computers, some exhibitors were spotted selling masks, saying that the masks they sell combine with the elements of technology, while some others were found selling beauty products and even body wash.

The festival will open from 10am to 9.30pm from today to Sunday, and from 10am to 6pm on next Monday. The admission fee is HK$35.