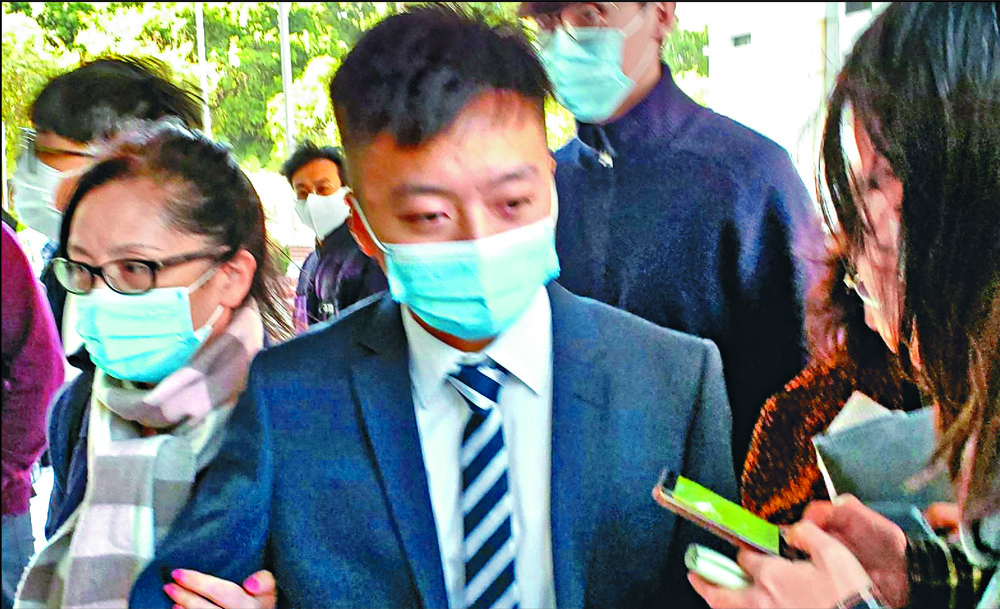 Tears as uni student wins assault appeal
A university student yesterday walked free after the high court overturned his conviction and sentence for assaulting a mainland student during a forum on campus two years ago.
Chan Hoi-man, 22, broke down in tears when the court cleared his name.

The Hong Kong University of Science and Technology student was convicted of assault causing bodily harm and sentenced to nine months and two weeks in prison by magistrate Cheang Kei-hong at the Eastern magistrates' courts last November.

Chan took his appeal to the high court, where Albert Wong Sung-hau overturned his conviction and sentence due to insufficient evidence.

Chan was accused of attacking mainland student Zheng Candi when Zheng was leaving the forum at the university's Hong Kong Jockey Club Atrium on November 6, 2019.

Prosecution believed that Chan was one of the attackers after police found a pair of glasses, a black bracelet, a white iPhone and a pair of white Asics sports shoes - similar to those owned by an attacker captured on video footage - at his home four months after the attack.

In a written judgment issued yesterday, judge Wong said there wasn't sufficient evidence to prove Chan was one of the attackers.

The glasses and iPhone seized have no distinguishing features, Wong said, and Chan's shoes are common in the market.

The bracelet's accessories were distinctive, but the design of the bracelet cannot be seen clearly from the video clips played in court, he said.

When the court has to rely on items to identify the suspect, it's important that there are sufficient distinguishing exhibits, he added, especially as Chan's were found four months after the attack.

Wong also stressed that magistrate Cheang did not make any legal mistake and that he had made careful assessments of the evidence.

"After reviewing the evidence carefully, I also believe [Chan] is very likely to be the attacker. But [because of insufficient evidence], I cannot confidently affirm [Cheang's] verdict," he said.