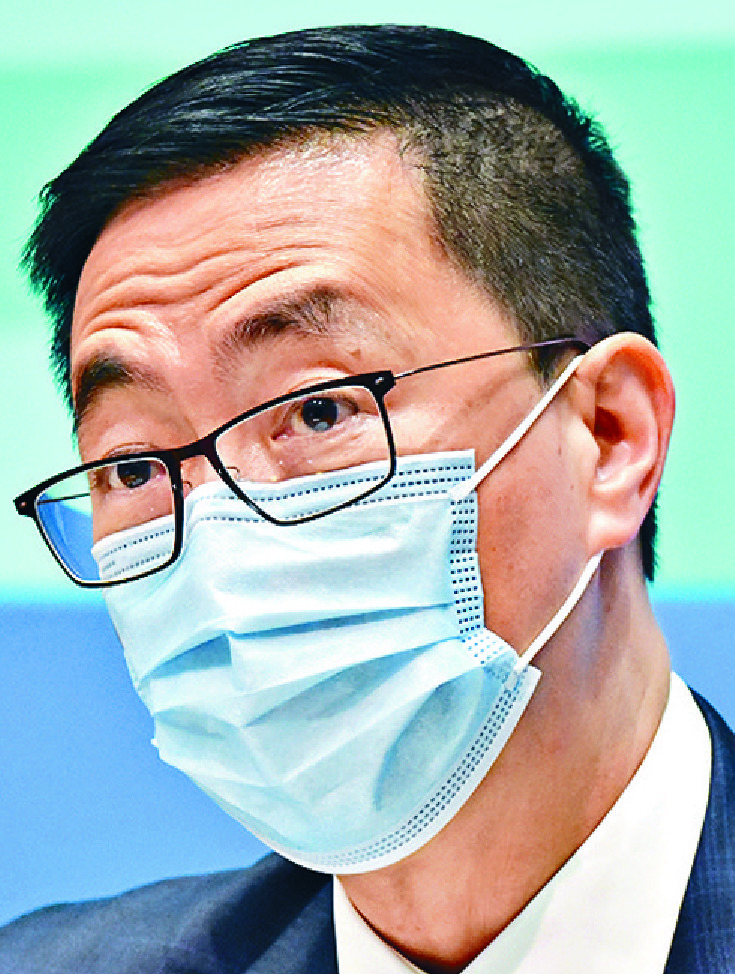 Teachers told to skip PTU and go directly to bureau
Teachers should contact the Education Bureau directly if they have complaints as it will no longer handle cases referred by the Hong Kong Professional Teachers' Union, says Secretary for Education Kevin Yeung Yun-hung.
The bureau cut ties with the 95,000-strong union on Saturday, saying it will no longer regard the PTU as a professional education body.

The government announced the decision a day after state media accused the SAR's biggest teachers' association of inciting riots and called it a "poisonous tumor" that has to be eliminated.

Yeung said yesterday teachers can contact the bureau directly instead of asking the PTU to refer cases to it.

"When we received complaint cases referred by the PTU in the past, we would contact the complainant for more information and follow up on the case," he said.

"It would be the same now. There is actually no need for an intermediary."

He said teachers could also seek help from other groups and unions because the PTU is not the only teachers' group in Hong Kong.

The PTU had not acted like a professional education organization in past years, Yeung said.

"During the social unrest in 2019, many students and teachers participated in the protests. As a professional education group, the PTU should have told students to abide by the law," he said.

"But we didn't see the PTU do anything like that. Instead, they added fuel to the fire."

Tam Yiu-chung, Hong Kong's sole delegate to the National People's Congress standing committee, said yesterday he supported the decision.

Tam said the PTU had mainly focused on politics in the past and it also had close relations with anti-China organizations.

But the head of the Wan Chai District Headmasters Conference, Tai Tak-ching, expressed fears that an important platform for the bureau to communicate with teachers is now gone.

Tai, principal of Sheng Kung Hui Tang Shiu Kin Secondary School, said it's important for the authorities to listen to frontline teachers' opinions.

The union called an internal meeting on Monday night, but the union's president Fung Wai-wah said the union is still discussing its next step and did not reveal any future plans.