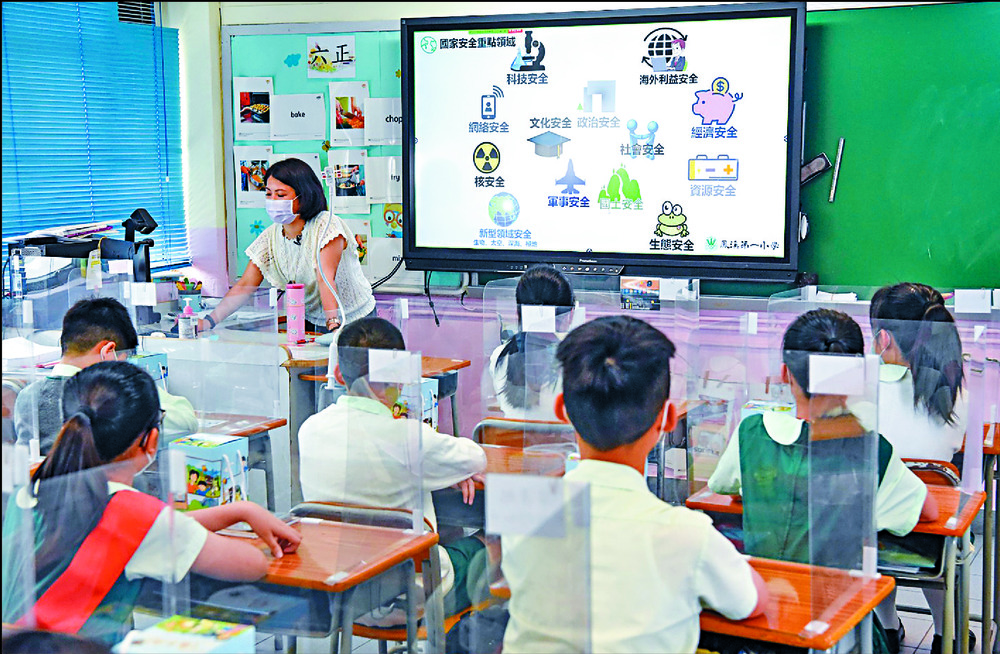 Teachers push for more Basic Law tests as fears grow of failures
A teachers' union called on authorities to hold another Basic Law test as many teachers raised concerns about losing their jobs in the event they flunk the earlier rounds.
The Education Bureau originally planned to offer the test twice in January and February. However, due to concerns posed by the epidemic, the second round was postponed to May 21. Seventy percent of teachers who took the test in January passed while the results of the second test have yet to be released.

One teacher who took the test this month, Tommy, said he landed a job last month as vice principal of another school. He worried that if it is revealed he failed the test after resigning from his current position, he will be left unemployed.

Tommy urged the bureau to release the results as soon as possible, adding it should hold another test before the school year starts so those who failed can have one more chance.

Hong Kong Aided Primary School Heads Association's honorary chairman Langton Cheung Yung-pong also voiced dissatisfaction with the test arrangements, noting it throws a wrench into the recruitment process for schools.

Teachers planning to switch jobs are too scared to speak up until the test results are released, Cheung said, adding this makes it difficult for schools to confirm their staff numbers for the next academic year.

Hong Kong Education Workers Union chairman Wong Kin-ho also appealed to the bureau to hold another test next month. The test was only introduced this year, Wong said, adding it's difficult for teachers to navigate the legal intricacies involved in many of the questions.

It would be a pity if excellent teachers lose their jobs just because they failed this test, Wong said.

However, the bureau said yesterday it has already given enough chances to teachers and the test offered earlier this month is the last round for the year.

It also dismissed concerns surrounding recruitment processes. Nevertheless, the bureau admitted it may consider alternative arrangements for schools in exceptional circumstances.