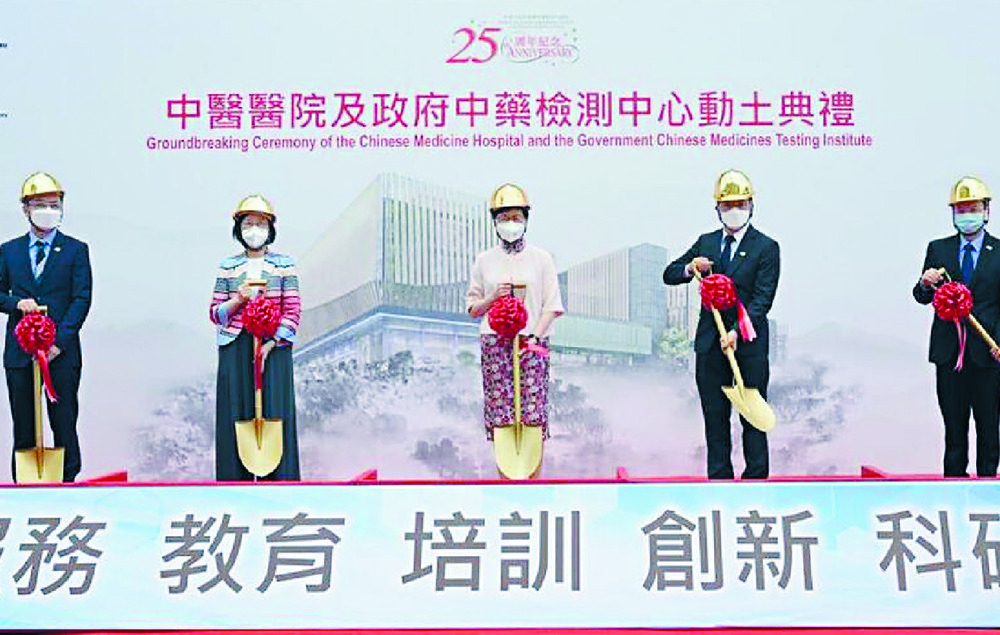 TCM hospital eyes 2025 launch
Hong Kong's Chinese Medicine Hospital is expected to finish being constructed by 2025 and commence services in phases, says Secretary for Food and Health Sophia Chan Siu-chee.
Chan said yesterday the hospital at Pak Shing Kok, Tseung Kwan O, will offer a wide range of services in its medical, surgical, gynecological, pediatric, orthopedic and acupuncture departments.

The hospital, built on a 4.29-hectare site, will have 400 beds and is expected to be able to serve about 310,000 outpatients every year.

It will also collaboratively treat specific types of diseases using both traditional Chinese and Western medicine.

Chan said the hospital will be run by Hong Kong Baptist University and will serve as a practical field for three Chinese medicine schools of local universities - the University of Hong Kong, Chinese University and HKBU itself.

Chan said the hospital will also collaborate with overseas education institutions to promote traditional Chinese medicine-related research and development.

She said the hospital will be built next to a Chinese medicine testing center operated by the Department of Health.

The center aims to establish an internationally recognized set of standards for safety, quality and testing methods for Chinese medicine. Chan hopes it propels Hong Kong into an international hub for test and quality control.

She said authorities will continuously devote resources toward supporting the development of the hospital, including hardware required for its opening, specific Chinese medicine services and teaching and innovation projects.

The plan to construct the hospital dates back to 2014, when then-chief executive Leung Chun-ying announced in his policy address the commissioning of the plot of land in Tseung Kwan O for a first-of-its-kind facility in Hong Kong.

Chan thanked the industry and different shareholders for their support and lauded their efforts.

"The government wishes to leverage the characteristics and advantages of traditional Chinese medicine and stand out for its role in public health and grassroots medical care, so as to provide proper medical services to our fellow citizens."