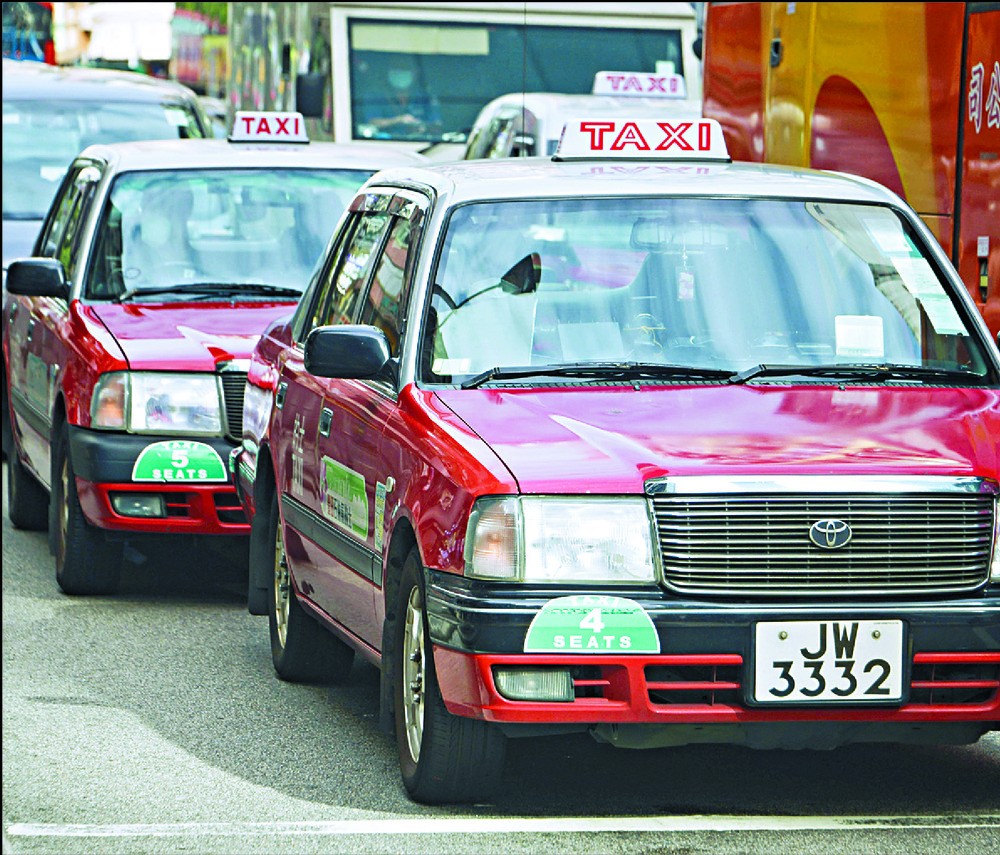 Taxi fares ride up in Sunday flagfall jump
Flagfalls for all taxis in the city will be HK$3 higher from Sunday - the first taxi fare rise in five years.
Urban red taxis will have a base fare of HK$27, while the green New Territories taxis will start from HK$23.50 and blue Lantau taxis from HK$22.

The incremental charge calculated in addition to the base fare after flagfall for every 200 meters traveled - or for every minute that the vehicle is stationary - has also increased by 20 cents to HK$1.90 for urban taxis and HK$1.70 for both New Territories and Lantau taxis.

Once the chargeable amount reaches HK$93.50, HK$74.50 and HK$175 for urban, New Territories and Lantau taxis respectively, urban and New Territories taxi passengers will be charged HK$1.30 incrementally, while Lantau taxis will charge HK$1.50 per increment.

From Sunday, taxi drivers must display in their vehicles the fare conversion tables issued by the Transport Department as meters have yet to be adjusted to display the new fares, a spokesman for the department said.

The fare hikes were approved by the Executive Council in May in an attempt to support the struggling taxi industry.

One taxi driver said that he accepted the new fares "reluctantly," as the fare hike fell short of his expectations of a HK$6 increase, adding the hike would only be enough to buy him an extra meal.

Another driver said he didn't think too much of the fare hike since taxi owners could raise the rental fees accordingly to offset costs.