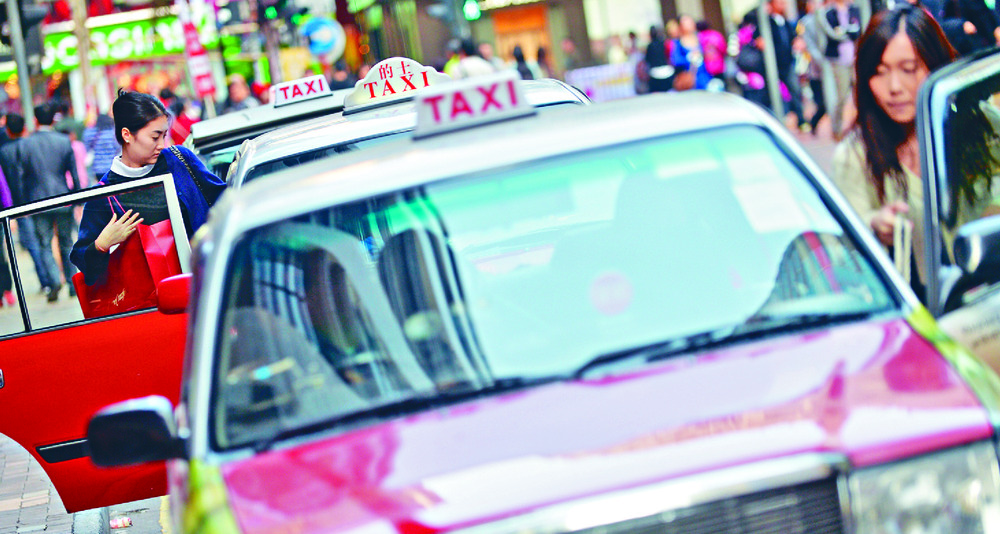 Taxi fare hikes next on the cards
Taxis are next in line for a fare increase. That is seen with people in the business awaiting approval for a hike after one for public buses.
Chow Kwok-keung, chairman of the Hong Kong Taxi and Public Light Bus Association, said officials are acting on a fare increase application submitted in 2018.

The application will be considered by the Transport and Housing Bureau and then the Executive Council.

"I believe it won't take long," Chow said, though he was unhappy it was only moving now.

He also expects a flag-fall increase to be from HK$3 to HK$4.

If the taxi trade is not happy about the increased fare approved by the government, Chow said, another application will go in.

Taxi fares in Hong Kong are lower than in other places, he said, but operating costs have been increasing amid the social unrest and pandemic.

The application to the Transport Department in September 2018 sought a flag-fall charge rising for the first two kilometers and subsequent incremental charges.

The average rate of the proposed hike is 20.3 percent for urban taxis, 22.8 percent for the New Territories and 25.7 percent for Lantau.

Urban and New Territories taxis propose flag falls rising HK$6 to HK$30 and HK$26.50 respectively while Lantau taxis want an increase of HK$7 to HK$26.

The last increase was in 2017 when all flag falls rose by HK$2 to HK$24 for urban taxis, HK$20.5 for NT taxis and HK$19 for Lantau taxis.

The push follows the Executive Council approving Citybus and New World First Bus increasing fares by 12 percent in two stages from next month while fares of Kowloon Motor Bus rise by 8.5 percent and New Lantau Bus by 9.8 percent.

Legislators yesterday slammed the administration for moving on hikes amid the downturn and higher unemployment.

But Chief Executive Carrie Lam Cheng Yuet-ngor said the bus companies could lay off staff if increases were refused.

The companies were suffering huge losses, she said. "So if we don't allow them to increase fares this time the result would be a substantial decline in the quality of bus services."

Secretary for Labour and Welfare Law Chi-kwong also told legislators the administration is not considering another employment support scheme in the face of a HK$250-billion deficit.

He also described unpaid leave as "job-sharing," saying such an arrangement is better than being laid off.