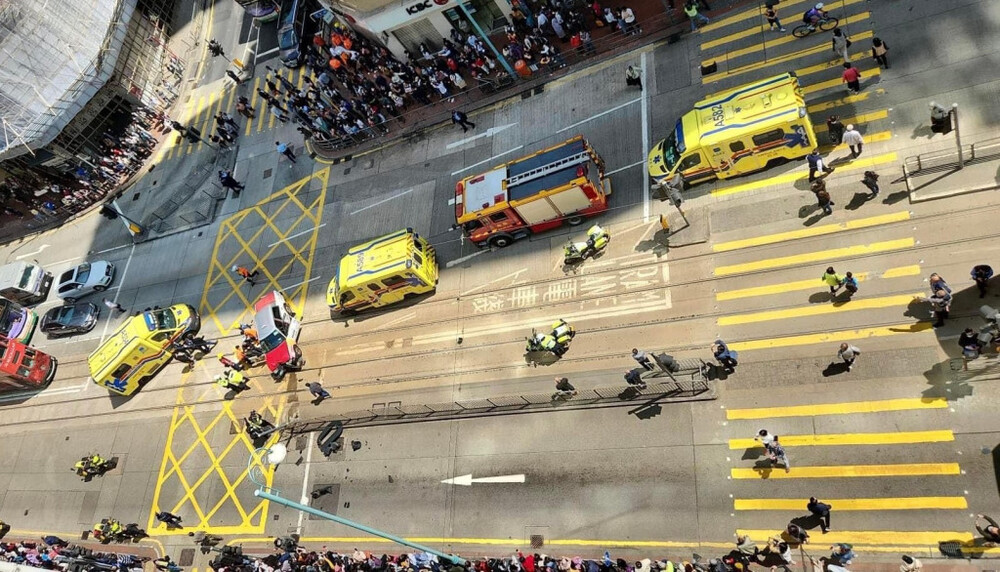 Taxi accident brings the trade's aging workforce back in the limelight
The accident involving an octogenarian cabbie who experienced chest pains when he lost control of his vehicle, knocking over three women on Fortress Hill Road, has again brought the trade's long-lasting problem - its aging workforce and driver shortages - back in the limelight.
Ng Kwan-sing, chairman of the Taxi Dealers and Owners Association Ltd, told a radio program on Monday that although it is not ideal for an 85-year-old to drive a taxi, he also said the trade is now facing an aging workforce and driver shortages as less young people opt to become cabbies.

He said a majority of the drivers were those aged between 50 and 70, which takes up almost 70 to 80 percent of its workforce.

Ng said existing taxi drivers aged above 70 have to undergo a health checkup and submit a health report before their contracts can be renewed every three years.

Apart from refining the mechanism, authorities should put more effort into encouraging taxi drivers to undergo health check-ups regularly, said Ng, adding that a free health check provided to the drivers by authorities early this year has received a lukewarm response.

Meanwhile, speaking on the same program, lawmaker Ben Chan Han-pan who head's Legco's transport panel, raised concerns about introducing an age cap for the drivers, which could decrease further the number of drivers working public transport.

He said the government could mandate drivers to undergo more frequent health checks and lower the age threshold for drivers submitting their health report to 65 years old.

The lawmaker also proposed authorities explore new ways to attract drivers, including importing workers from other countries.

A preliminary investigation showed that there were no major problems with the parts of the taxi involved, according to sources.

It was also learned that the cab skidded forward just before the accident happened, but the driver did not switch the gear or pull the hand brake to stop the taxi, and he was not honking to warn the pedestrians.

The 85-year-old driver claimed on Sunday that the accident was caused by brake failure.