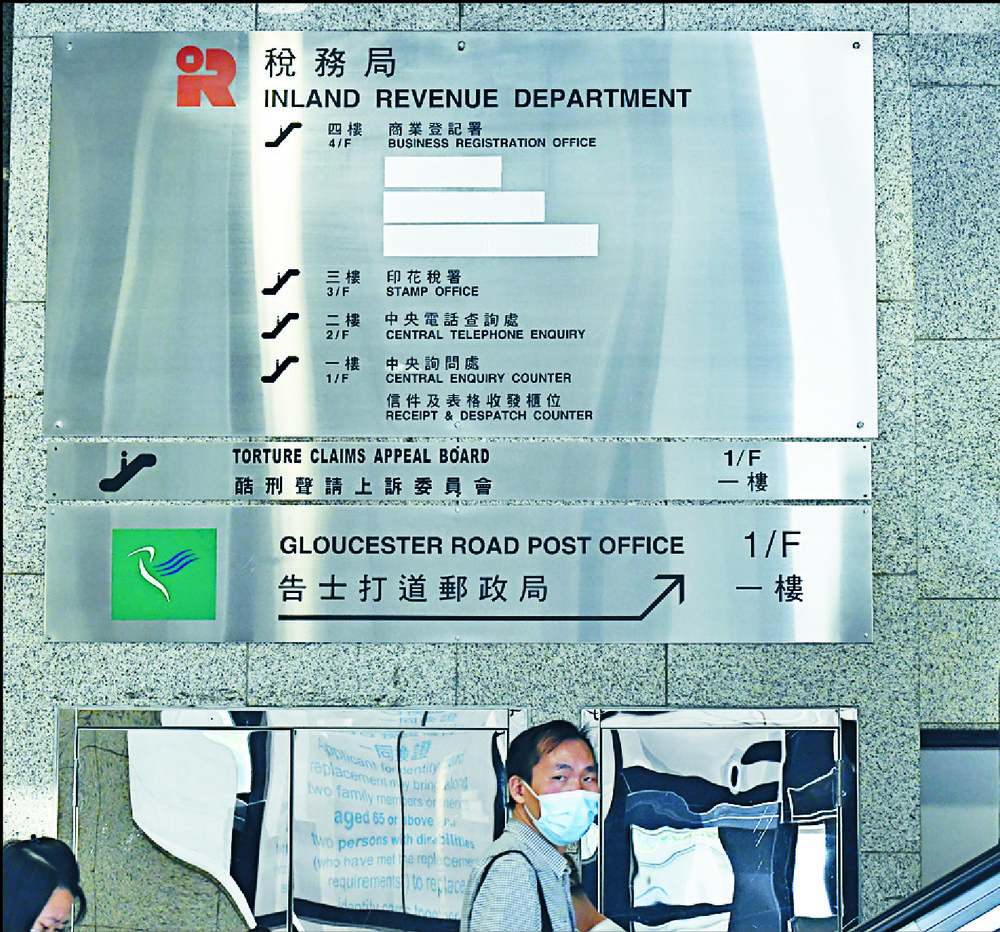 Tax haul hits high as that time of year returns
Tax revenue hit a record high of more than HK$378 billion in the past year - a 14 percent increase, commissioner Tam Tai-pang said.
The Inland Revenue Department's collection for the year to the end of March saw a HK$47.7 billion, or 14 percent, increase over the HK$330.8 billion collected in 2020/21.

The increase came mainly from profits tax, which amounted to HK$167.3 billion, a 23 percent jump over 2020/21's HK$135.5 billion.

Salaries tax increased by around HK$500 million, or 1 percent, to HK$75.5 billion, while stamp duties rose by HK$10.6 billion, or 12 percent to HK$99.6 billion from HK$89 billion.

Tax revenue for this year is expected to see a 3 percent rise to HK$390 billion, with stamp duties, HK$113 billion, and profits and salaries tax, HK$251.1 billion, making up the bulk of it.

As a part of that, about 2.47 million tax returns - dubbed "green bombs" due to their color - is in the mail to individuals.

Most taxpayers are reminded to file their returns within one month by July 2, while sole proprietors have until before September 1.

Those filing through eTax get an automatic extension of one month, making it August 2 for individuals and October 3 for sole proprietors.

Tam said that with the Legislative Council passing budget tax concessions on April 6, reductions will be reflected in assessments.

Starting from today to July 2, additional staff will man the 187-8022 hotline, which will see service hours extended to 7pm on weekdays and from 9am to 1pm Saturdays.

Salaries tax, tax under personal assessment and profits tax for this year will be the same as for 2021/22, which means a 100 percent reduction, subject to a ceiling of HK$10,000 per case.