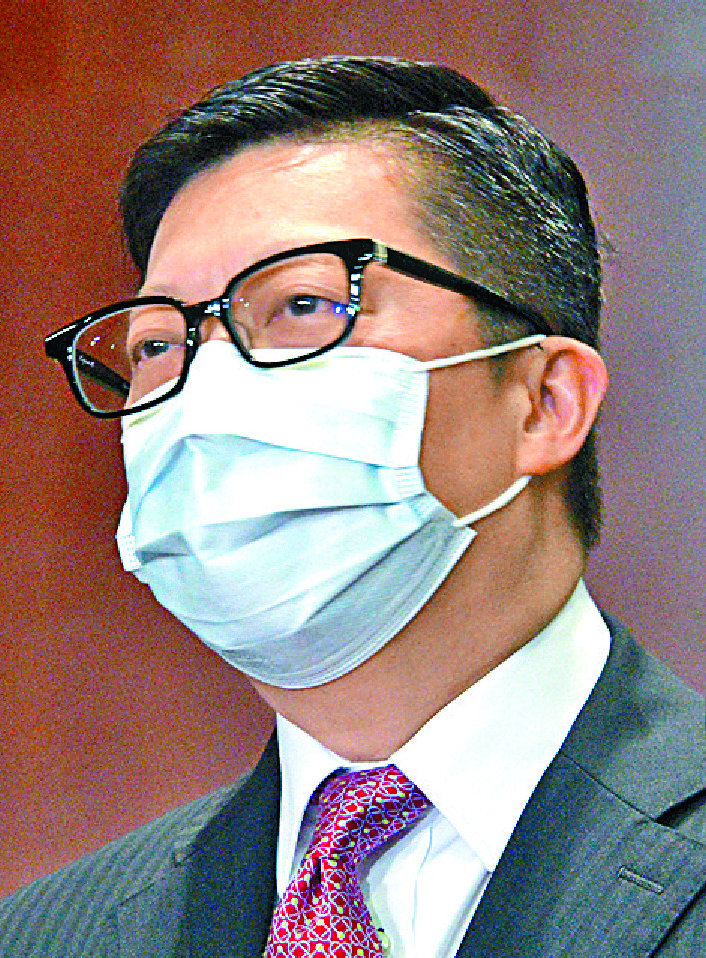 Tang set on passage of Article 23 law in next Legco term
Legislation for the Basic Law Article 23 involving national security will hopefully be completed in the next legislative term, says Secretary for Security Chris Tang Ping-keung.
Enactment will tackle areas yet to be covered by the security law, including treason, sedition and theft of state secrets.

It will also ban local political bodies from forging ties with foreign counterparts.

In an interview with Oriental Daily, Tang, who was promoted to the head of the Security Bureau from police commissioner in June, said he will be pushing forward the enactment of Article 23.

Tang hopes to finish such legislation in the next Legislative Council term, which begins in January and lasts until the end of 2025.

Tang said society has regained peace but there is still "soft opposition in the dark," who often infuse a political agenda into daily lives.

He cited the example of the General Union of Hong Kong Speech Therapists, where five core members had been arrested for inciting hatred via three children's books they published.

"They poisoned our youngsters, even those in kindergartens, trying to make them hate the government," Tang said.

He said national security cops have received a reply from 612 Humanitarian Relief Fund, which provides legal and financial help to protesters, after it launched an investigation, but did not expand further.